For those who are new to reading my blog might not know that there is another section about our cleft journey as a family.
My son Henry was born with a bi-lateral cleft lip/palate and I wrote about it here if you'd like to catch up.
It has been awhile since I have updated our journey and boy have we come a long way! April 1st was 3 years since Henry's first surgery to repair his lip/nose/gum. I can't believe how time is flying.
He has grown leaps and bounds and has even started preschool. His school focuses on speech through play and learning.
In September, he aged out of early intervention so our in home speech sessions came to end and we started preschool.
The amount of growth he has had with his speech in just months leaves me speechless!
Sounds that he was not able to say before like k/d/g are flowing. Plus, this school is just not speech it's kindergarten prep as well. So he is just becoming this little person who knows so much and basically won't stop talking!
Many ask about more surgeries and at this point we just don't know. We won't know until he is about 6 or 7 when his adult teeth start coming in if his gum surgery was successful. If it was, then we will not need a bone graft and if it wasn't, he will need one when he's about 8-10 years old.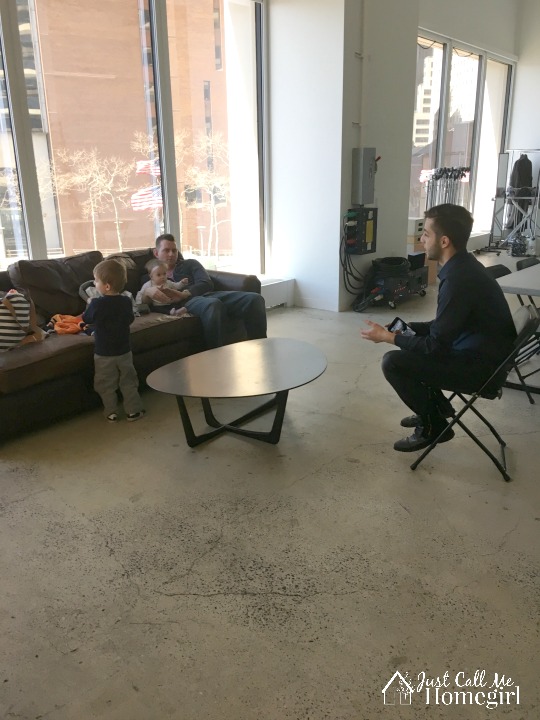 This past weekend we were able to take part in something amazing.
We headed down to NYC to have Henry's photograph taken for a project called 1in700. This project is the brain child of Zack, a young photographer that was also born with a cleft. He is going around the world photographing men, women and children that were born with clefts to showcase in a big beautiful book.
"This book will be a timeless piece of education for present and future societies as well as the current and incoming cleft community. 1in700 will show the world that a difference in journey is an opportunity to learn, to empathize, and to grow together."
We are so grateful to be a part of this project!
Please take a minute to learn more:
Read about our entire journey so far….