I have never liked our entry way. We live in, what we New Yorker's call a raised ranch. You might call them split entry or bi-level. Our entry never looked finished after we created the bookshelf on the other side.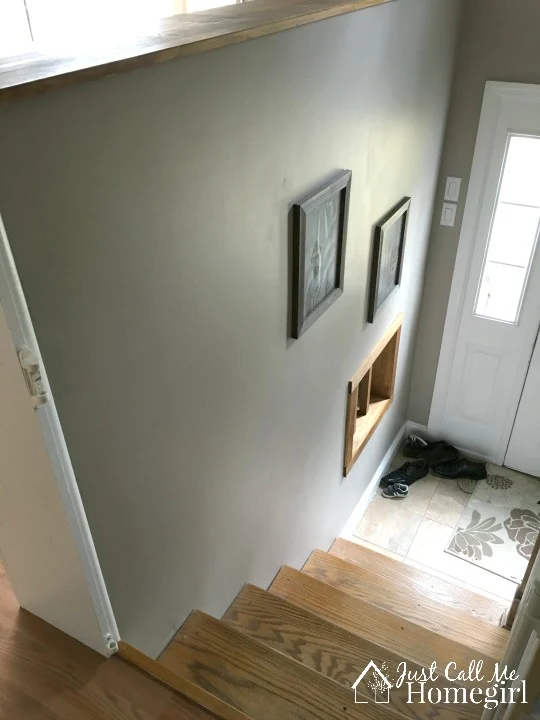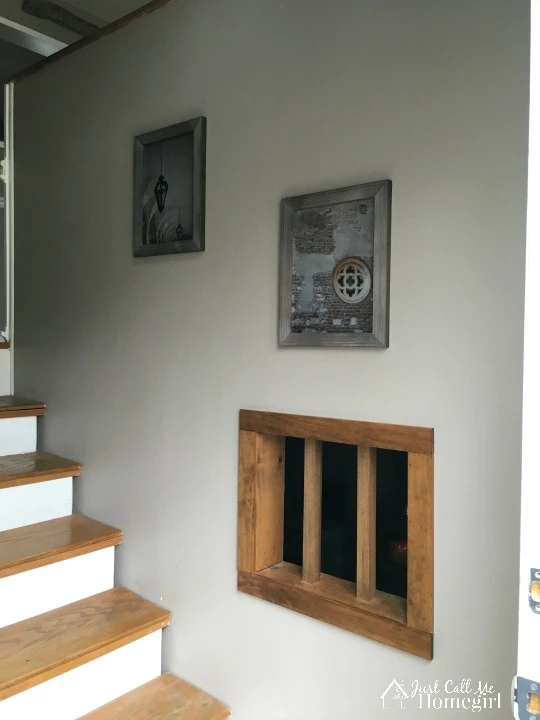 It was kinda just blah.
I decided to brighten up the whole space and shiplap that wall using tongue and groove 5″ planks.
Supplies:
I was really lucky that the wall was only about an inch larger than 8′. The planks were 8′. Win! No cutting to fit!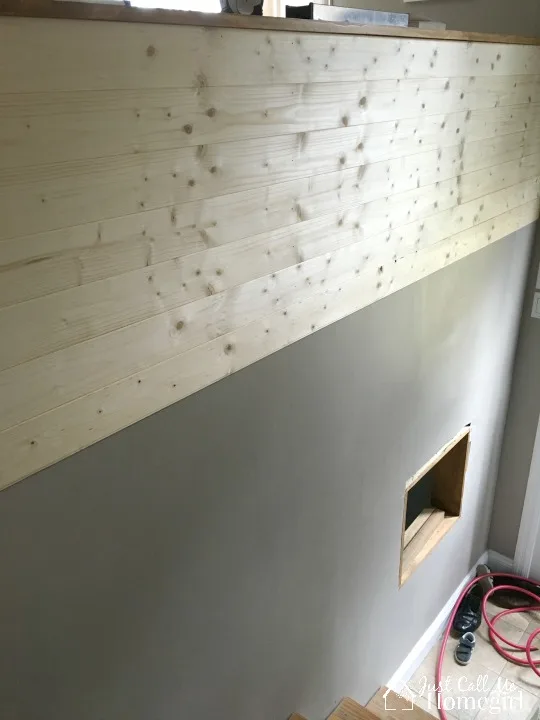 After we marked the studs all the way down we started at the top and worked our way down. The top where there were no stairs was the easy part. It took no time at all.
The tricky part was when we got to the stairs. Since there was no "sideboard piece" for us to line up the planks with, but a small gap from the stairs to the wall because we had removed wainscoting when we moved in, we had to wedge the planks behind the stairs.
We got it done and it looks awesome.
I added a flat piece of trim on the wall by the door to cover up the 1″ that was exposed since our wall was slightly larger than the 8′ planks.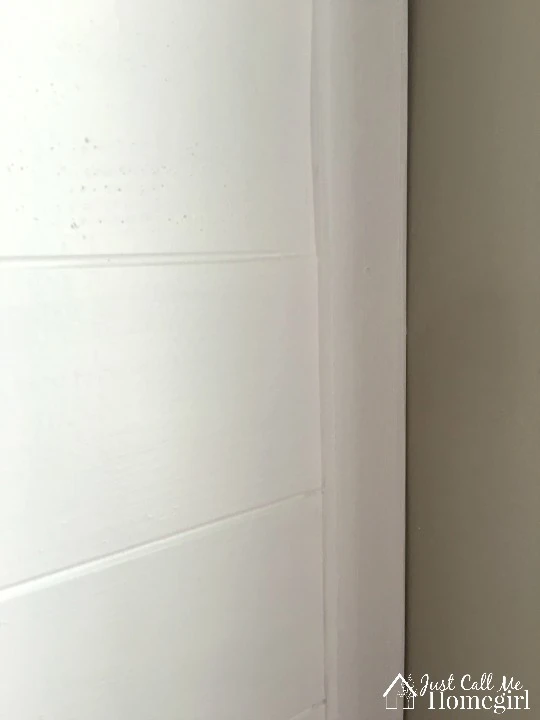 We caulked some of the deep knots in the planks and did a coat of primer and 2 coats of paint.
I love the way it gives it a finished look in our entry. You can see our spur of the moment new fooring we put down in the middle of the project here.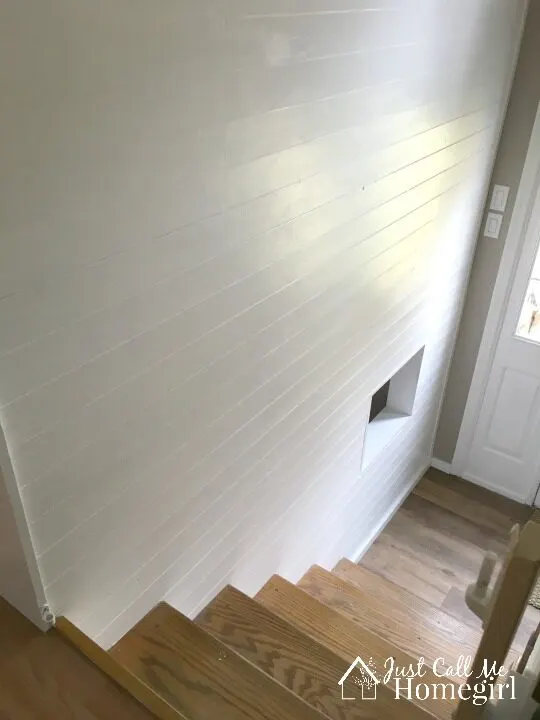 Since I added this wall, I have also:
Painted the door Amherst Gray by Benjamin Moore