Our front door got a paint makeover a few years ago, because it was an inexpensive way to update a door I wasn't in love with.
The glass in the door still wasn't really my style or really my home's style either. It didn't let a ton of light in and I didn't like that I couldn't see through the glass.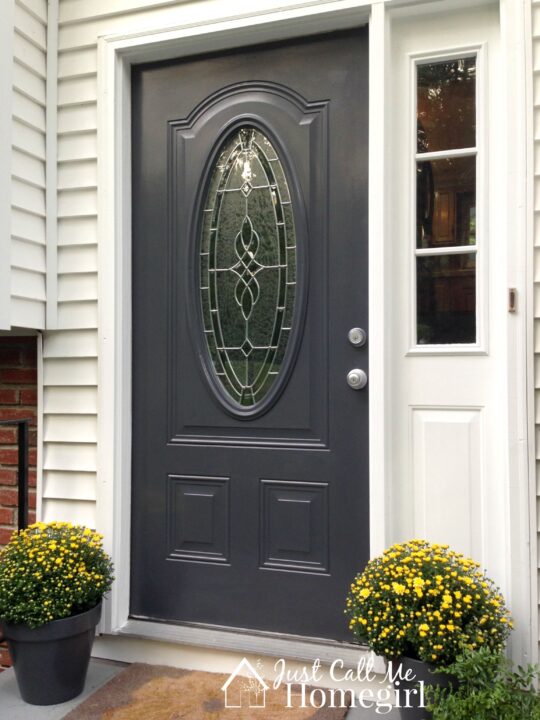 Did you know you can add glass or change the type of glass you have in your door without purchasing a whole new door? That is what Zabitat offers! So I partnered with them to change out the glass in our front door to something I liked more!
For my door I chose the 4 light which is more traditional than the one that I already had. I wanted a ton of light, something I could see through, and something that fit more with our style house that is a Raised Ranch/Split Entry.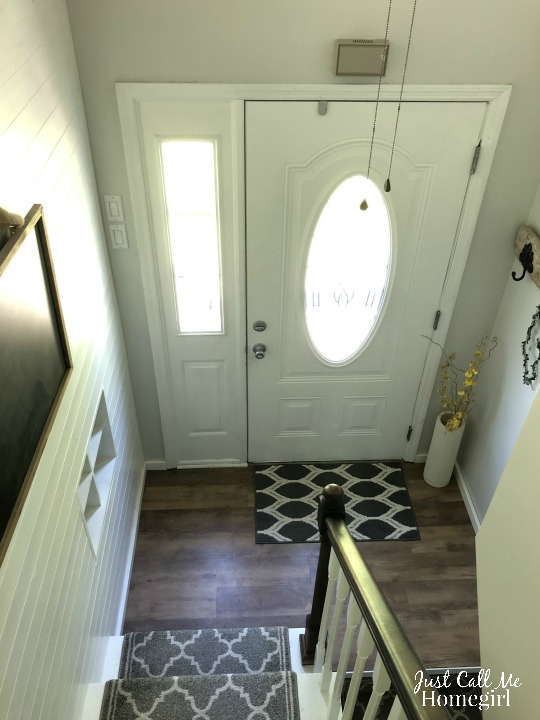 When we received our product I was ready to go. Because my replacement glass was a different shape than our existing glass, our door needed to be cut where the glass would be installed to its new size.
After taking the door off the hinges, we removed the old glass by unscrewing the frame and measured.
Because I had to make the glass hole bigger, I measured like a crazy woman. I probably spent the most time measuring! It wasn't a measure twice, cut once situation. It was more like a measure 542 times and cut once.
To cut our metal door I used my Skill Jigsaw with a metal blade. After making 4 pilot holes with my drill in each corner, I cut out one side first and flipped it over and cut the other side. You don't want to try to cut both sides out at the same time. (That's part of the reason why my measuring took so long!)
Once I took the piece out, my dad and I put in the new frame which you can see here on my Facebook Live:
Once you got everything lined up and screwed in, it was really simple!
The next step was to re-hang the door and paint the frame!
It's a little hard to get a great picture with our storm door but you can totally see a huge difference!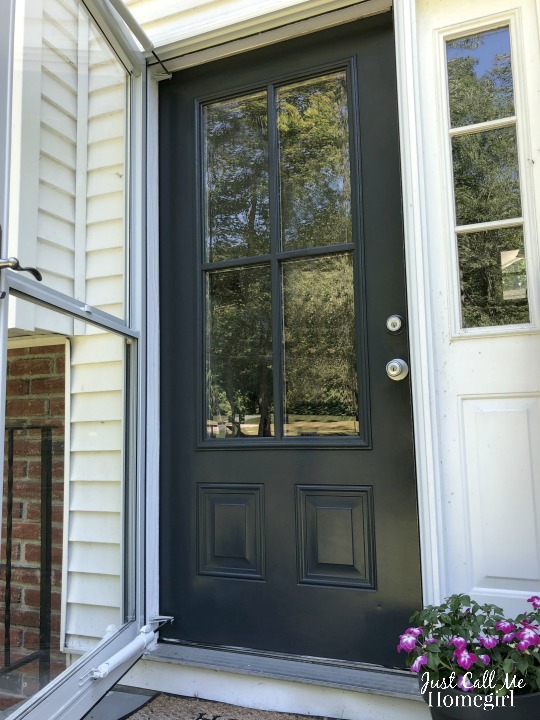 I love the way it turned out! It gives so much light and now our kids are able to look out the front door as well!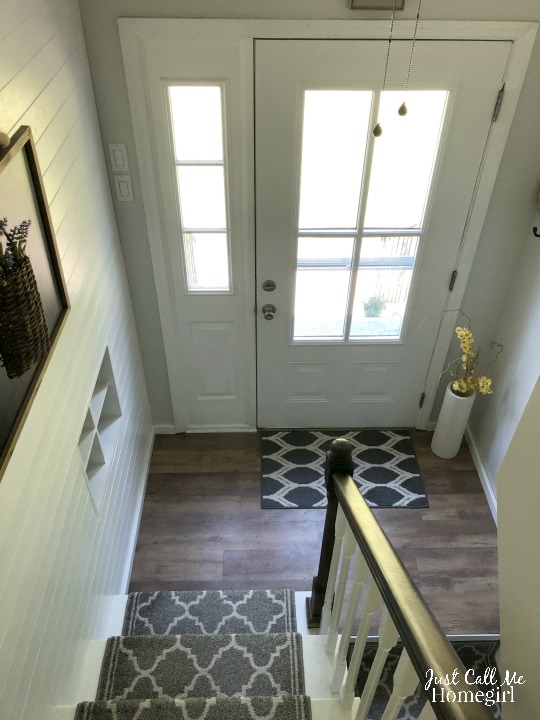 This product from Zabitat is so great because you can even add glass to a door that has no glass. You can also add privacy, they have blind versions as well, and functional vent window versions which are great for garage doors or utility rooms.
Take a peek at their website to find glass that fits your style!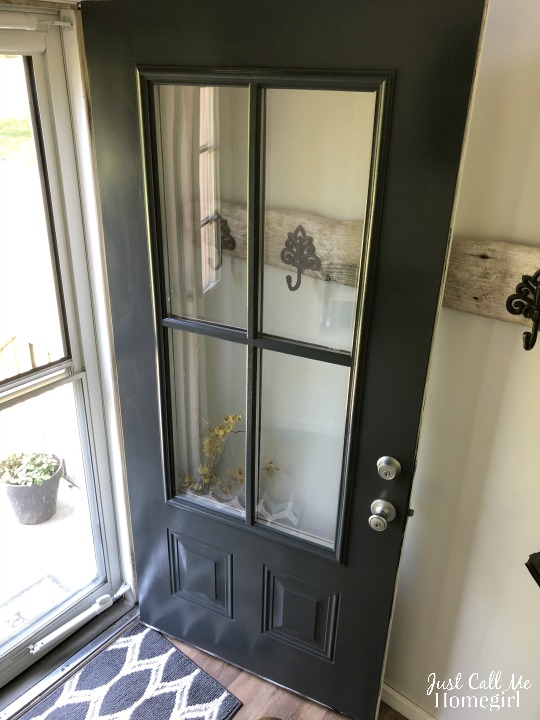 What do you think? Could you tackle a project like this?
If not, there are plenty of Zabitat Installers across the country as well!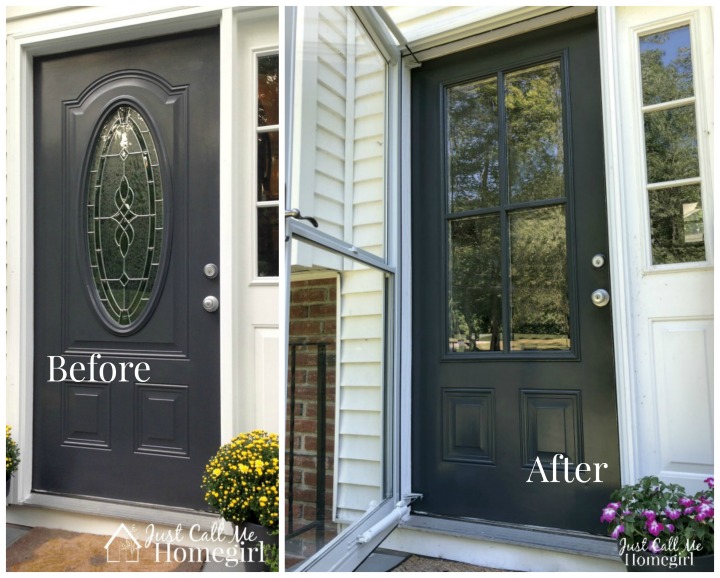 Follow me on Instagram for more DIY and Decor Ideas!
This is our door now updated for the Holidays!
Since replacing the door I have also completely made over our entry and looks nothing like this but the door still looks great!