Paint is such an inexpensive way to completely change a room and I am usually doing it frequently! If you are looking for the name of one of my paint colors in a specific room just check here!
For the walls in high traffic areas I tend to go with a satin finish so it's wipeable. If it's not a high traffic area I like to stick with egg-shell.
As far as brands, I'm not really partial for my walls. but for furniture or trim I always go to Benjamin Moore's Advanced paint line. It dries rock hard and no need for a top coat. It's perfect for Kitchen Cabinets.
Paint Colors By Room
Entry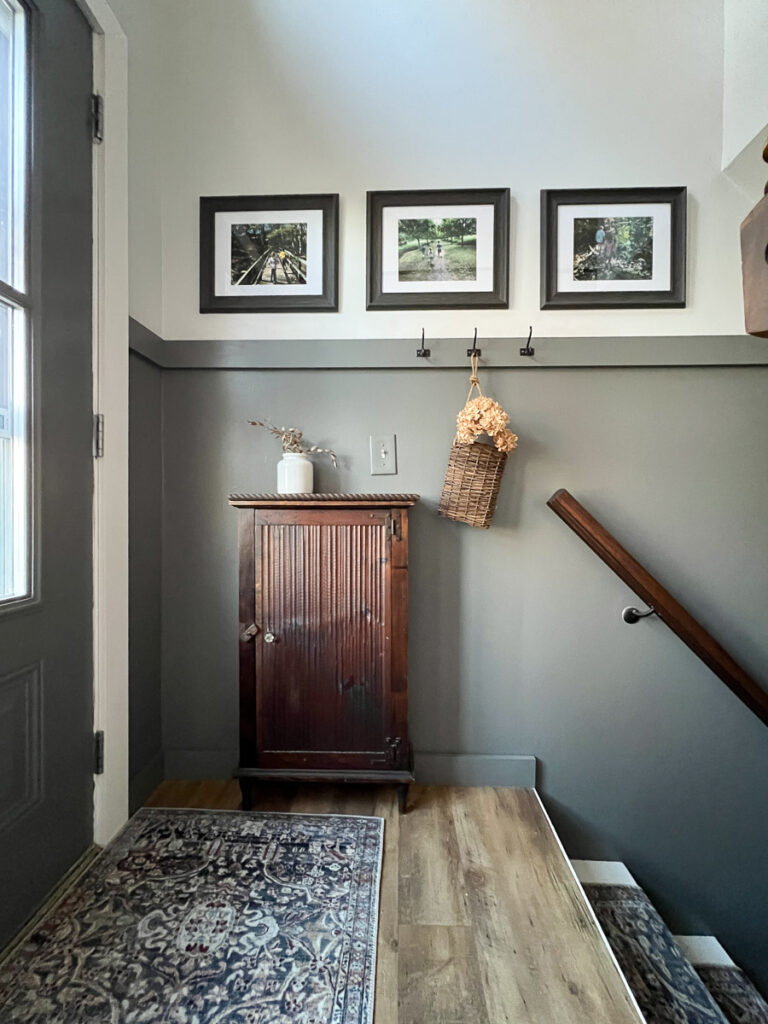 Wall and Door – Amherst Gray by Benjamin Moore.
Top Wall – Seashell Gray by Valspar.
Trim/Stairs– Simply White by Sherwin Williams
Living Room & Dining Room
Walls – Dove by Behr
Planked Wall – It's a mix from leftover paint. In the paint, I believe is Web Gray by Valspar as well as Grey Suit also by Valspar.
Kitchen:
Primary Bedroom:
Walls – Smokey Pitch by Valspar
Family Room:
Side Entrance: