When we moved into our home the kitchen didn't have a proper island. It was a "bar" that looked like it belonged on a patio. I always wanted an actual island with storage that fit the rest of the kitchen but didn't want to spend the money on something already built.
After a few years I found this piece on FB Marketplace for a steal at $75, painted it white and used it it for a few more years…until I found these base cabinets on FB Marketplace with a granite top, for $200. (Then I sold the other one for $150!)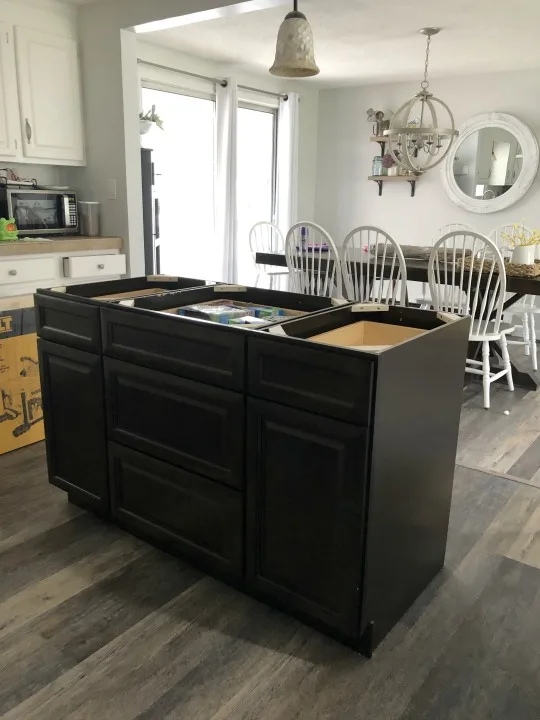 These were 3 base cabinets and one had all drawers which is exactly what I have been looking for. The plus side is they came with a beautiful slab of Granite, even though I will replace it when we get new countertops to match..I just don't want granite.
So my mission was to make these base cabinets look like one cohesive piece in a beautiful island.
Turning Base Cabinets into a Kitchen Island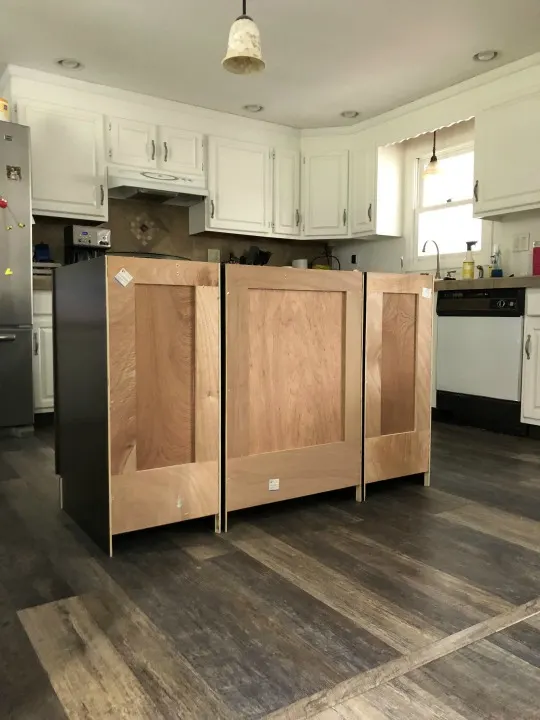 The first thing I needed to do was to make everything flat and one piece. For this I used Luann board. It's only 1/4″ which makes it the exact size to make the side of the cabinet flush.
I used my jigsaw to cut the boards to size since the edges would be covered with trim. I used finishing nails to secure them to the cabinets front and back.
For the trim I wanted a chunky traditional look. For the top and down the sides I used 1×6 pine boards and for the bottom I used 1×8.
I cut the boards to length and for the corners where they met I used my table saw to bevel the edges to get a clean look.
When all the trim pieces were on, I wanted to add detail to the bottom to make it look a little more robust. I cut the a few pieces of the 1×8 and added them to the bottom corners for a nice detail.
After filling the screw holes with wood filler and sanding I painted the wood the same color as I did for this cabinet in the dining room. Benjamin Moore's Advanced paint (the best paint for cabinets and furniture) in Deep Space.
For the pulls I purchased (affiliate link) these cup pulls from Amazon and they were a great price!
I love the way it came out and I have so much more storage in then kitchen. We might add on to the island with a garbage pull out when we get new countertops for the kitchen, since we will also replace this granite that came with it.
This is an easy project that with basic cutting skills you can achieve!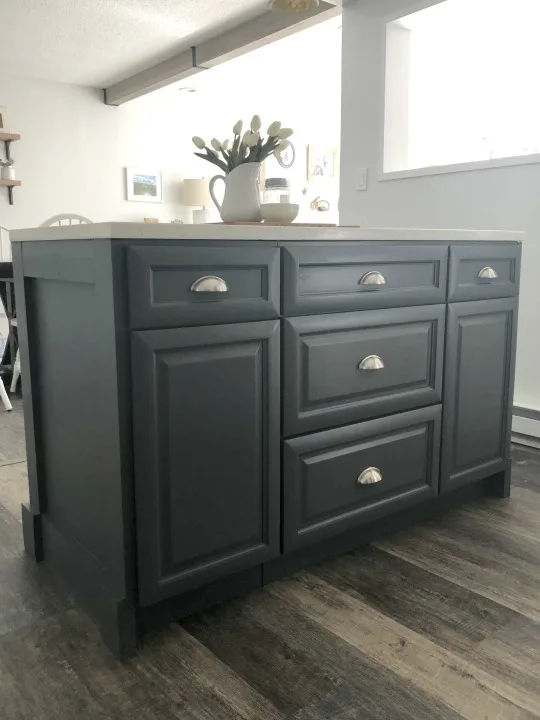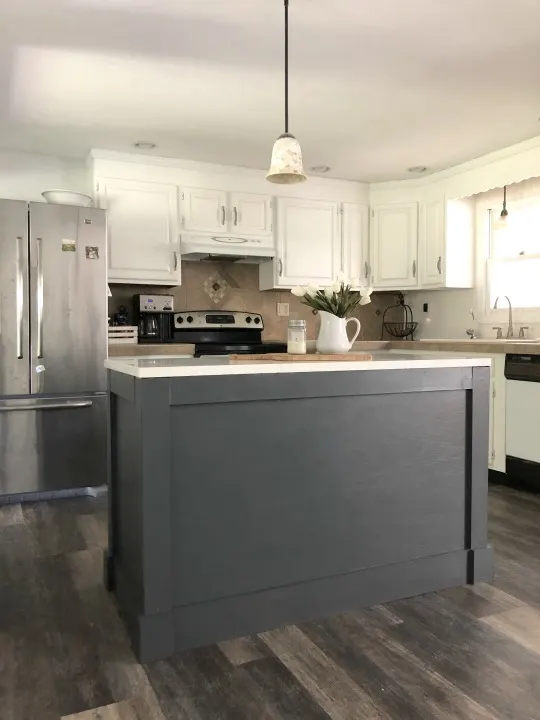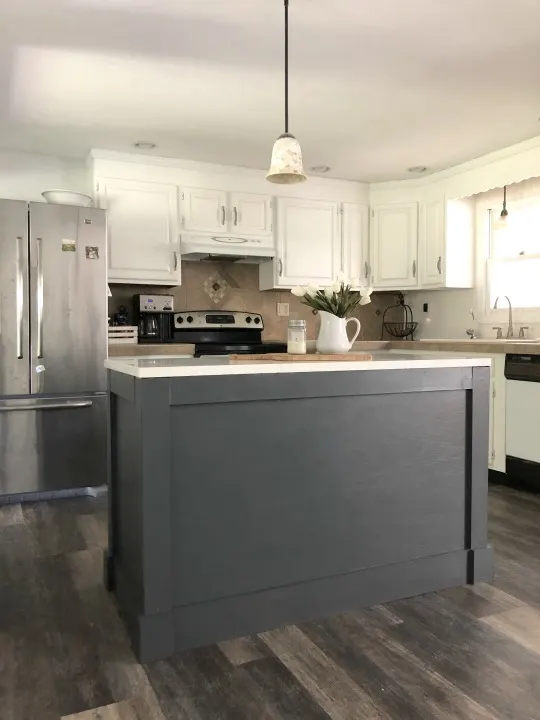 Since building this island I also changed the backsplash as well! Check it out here.
You ca
We have done so much to our home in the last 7 years..all on a budget! Take a look at all of our projects through each room!