I wasn't going to blog about this little makeover because it's just paint. But this piece is one of my most asked about in my Instagram Stories.
I purchased this piece from the Facebook Marketplace for $45! I have been searching for a small cabinet to put in the corner of my dining room but I just kept finding short ones and I thought they would get lost.
I jumped on it when I saw it come up and told they guy I could get it the next day. (I didn't even ask him to lower the price, even though I always do)
I posted a picture of the before on my Facebook page and everyone loved it, gave me their suggestions on what to do with it, and then that was it.
I ended up painting it with Benjamin Moore's Advanced Paint in "Deep Space" I used it basically because I had it. It's the same paint I used on a console table as well as the cabinets in my office.
I love the Advanced Paint for furniture pieces that I will not be distressing and want a beautiful, strong finish. It's the same type of paint I have used on my Kitchen cabinets 6 years ago which is still going strong. It dries to a rock hard finish.
Anyway I did two coats inside and out and I love the cozyness it added to the dining room. It also now holds treasures from past family members and special items that I want on display. It feels warm and inviting.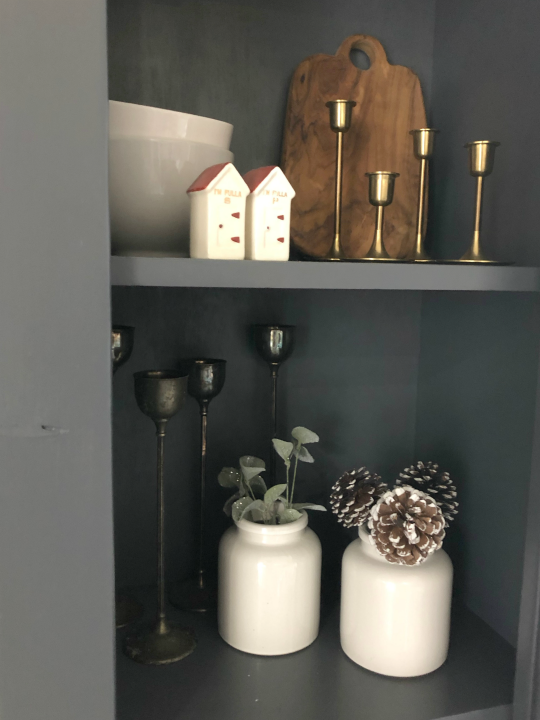 Do you have a rug in your dining room? I really want one but I also have a 3 and 6 year old…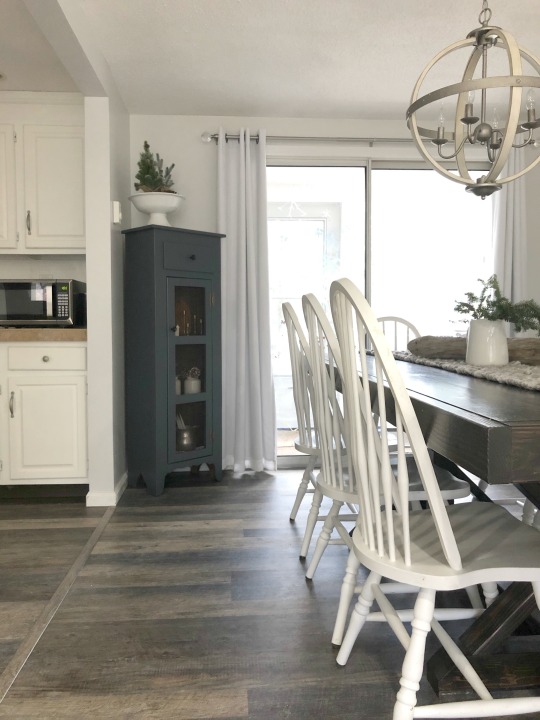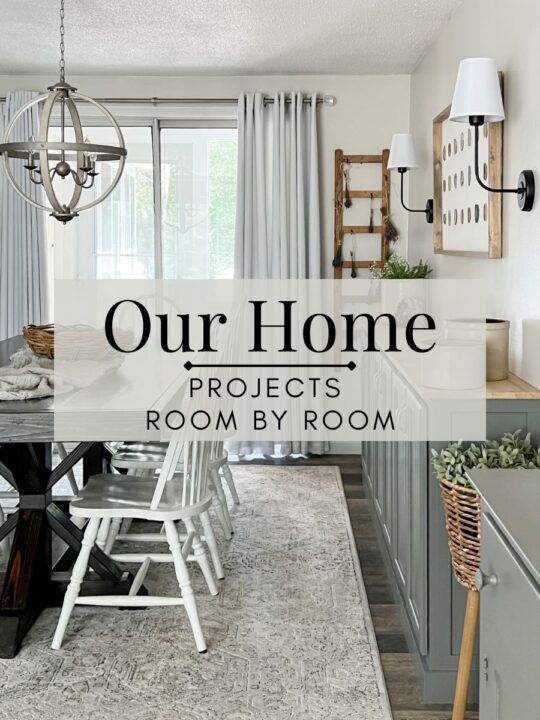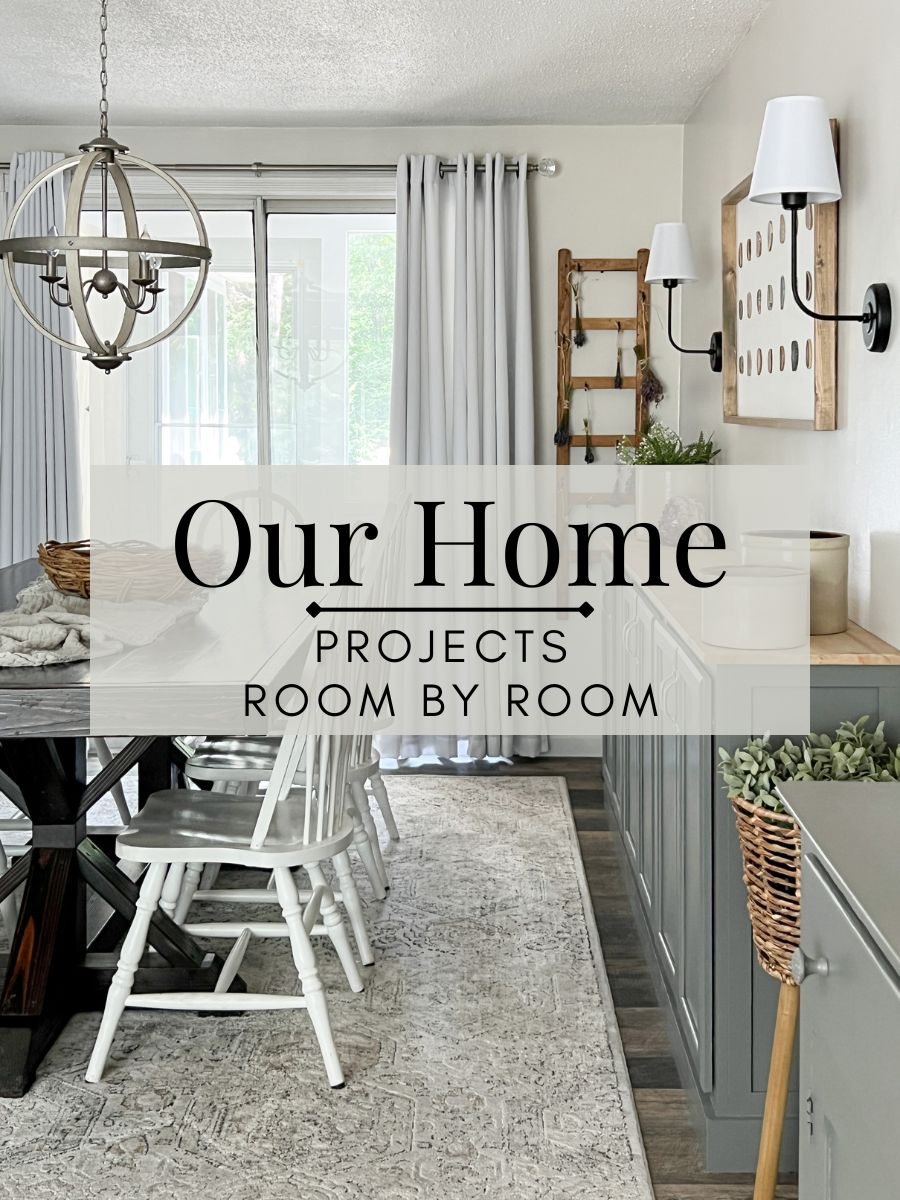 Follow me on Instagram to see my projects and tips in real time!