I must say since purchasing this home over 2 years ago the interior is making me really happy lately. We have worked really hard to make this house a home and I think we have definitely succeeded.
The exterior is a whole other story. We haven't done anything to the landscaping or exterior of the house and it is starting to show the neglect.
With fall coming up I wanted to decorate my front steps for the season. I knew I had to do something about the door. It was white, boring, dirty…it kind of looked like it might have never been painted, only primed. I needed something fresh and to make a bigger statement.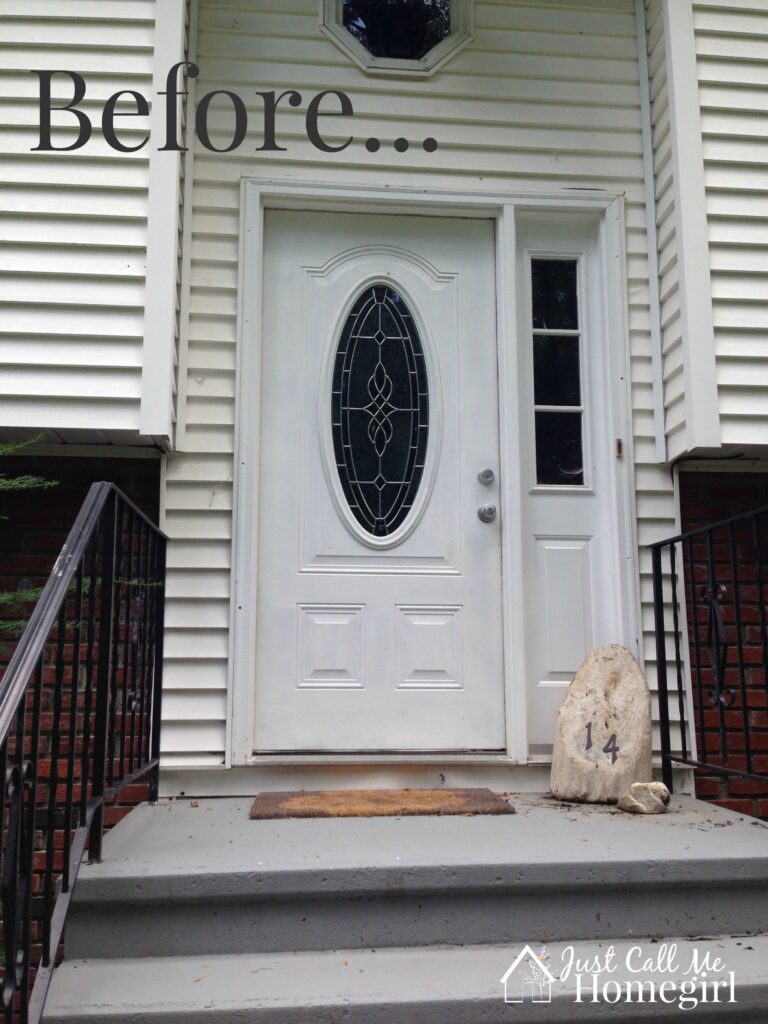 I am a little limited with colors because our roof is red, and the brick on the foundation is red.
I thought I would like a deep navy blue, but when I started looking at samples I thought it would have been too bright. I started to notice that some of the bricks in the foundation were a dark gray. I liked they idea to play off of them and bring that color to the door.
I choose Valspar's Chimney Smoke. In the picture above it's the one on the left.
Valspar was very generous to send me a gallon of their Reserve exterior paint for me to use on the door.
There was a little bit of rust on the door I had to scrape that off and prime the whole door again.
When I started painting using Valspar's exterior paint I was really impressed. It was smooth and creamy and did not leave a ton of brush strokes. I did apply two coats of the paint, but it was because I had missed a few spots.
I purchased a few clay pots on clearance at Wal-Mart and gave them a coat of the same paint to match the door.
I'm really excited to get started decorating the front porch for fall, I am so thrilled with the way the door came out.
What a difference just a coat of paint can make to help bring something that has been a little neglected back to life.