You know when I come on here and I tell you about a new project and sometimes I am usually doing a happy dance about it?
Well for this project..still an awesome one, I think it might be the hubby doing all the happy dancing for this one. But that's not really a sight you would want to see!
Since our kids started walking and managing the stairs in our home on their own my hubby has been saying we need to get a pads on the stairs so they're not slippery. And they were really slippery.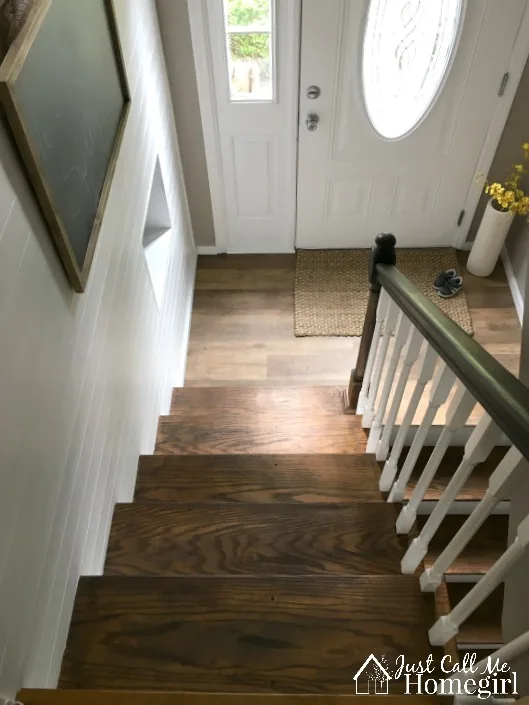 My son was 4 when we did this project, so you can imagine how long he has been waiting for some kind of rug or carpet on our stairs.
But of course with with me..I need to find one I like etc.
When our daughter was learning how to go down the stairs, he was getting really adamant. Even making threats of buying sticky pads to put on the stairs!
That made me jump into action. First, I measured the steps so I knew the size of the runner I was looking for.
I didn't love the "actual" carpet runners that were offered in stores, so I looked for a regular indoor/outdoor runner we could use.
I found one on (affiliate) overstock.com.
When we received the rugs I loved them but against the dark brown stain on the stairs it clashed too much.
So we painted them white! What a difference! It looks so clean and fresh.
To put the runner down, we started at the top and just used a staple gun to on the edges to hold it in place. Of course I was so excited to get it done, I didn't take any in progress pictures! But you can search on pinterest or youtube for some great tutorials if you need them.
When I got to the bottom there was about 4 inches excess and I used a utility knife to cut it off and tucked it behind the trim.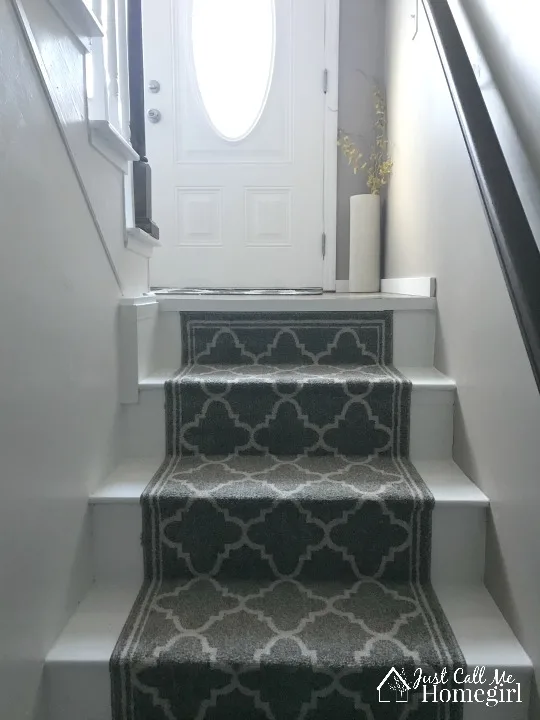 How great does it look now! It's so soft, warm and non slippery now I'm kicking myself I didn't do it sooner! Hubby was right…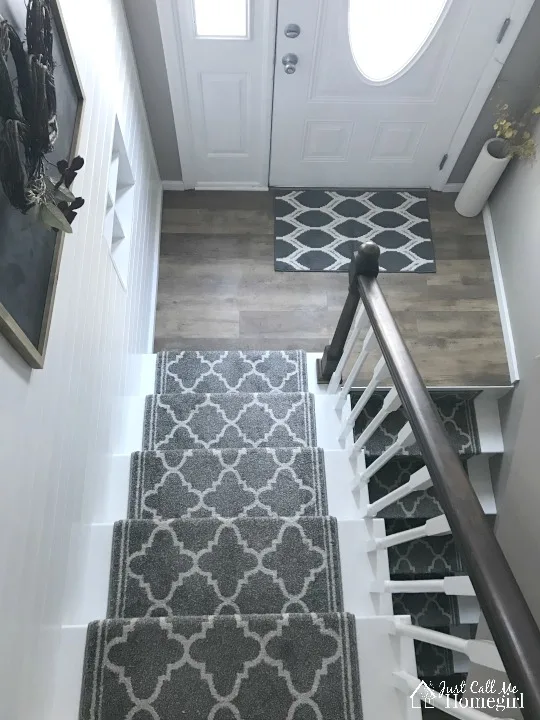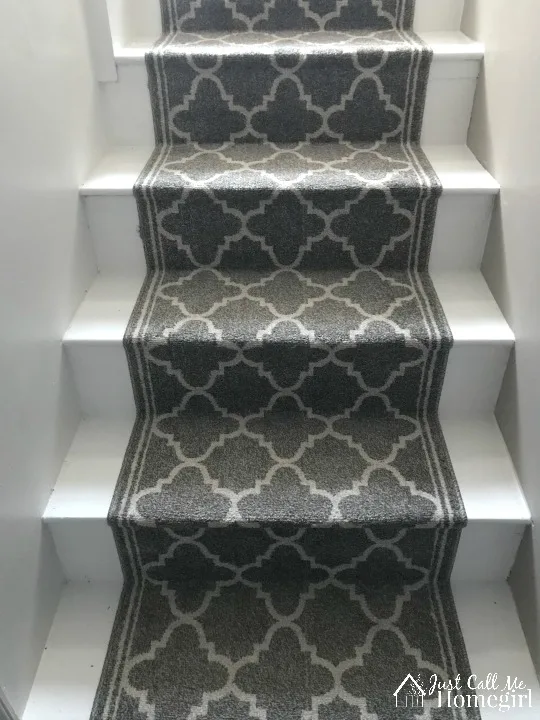 Our door doesn't look like this anymore! Did you know you can cut your door and replace the glass for cheaper than buying a new door? We did it to our metal door and it was such a great project! Check it out here.