I usually don't do much with Valentine's Day decorating but I wanted to add something to the front door now that my Christmas wreath is down.
Of course if you have been reading this blog for any amount of time you'll know that I love a simple natural look.
So of course a heart grapevine form from the craft store is right up my decor alley.
I purchased 2 because I wanted it to be a larger size and just to add interest.
I also had a heart wood decal that I purchased on clearance and I thought it would be a nice touch to add my address number after staining it.
I went through all the steps on making this door hanger in a Facebook Live which you can watch here:
The way I did it on the Facebook Live this is how it ended up…
But while photographing it, I wanted it a little more simple, so I took off the wood heart.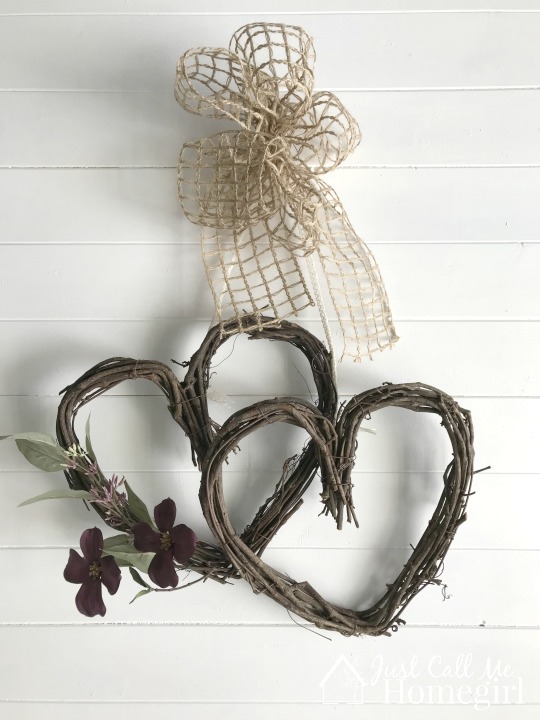 And then I wanted to go simpler even more so I removed the bow.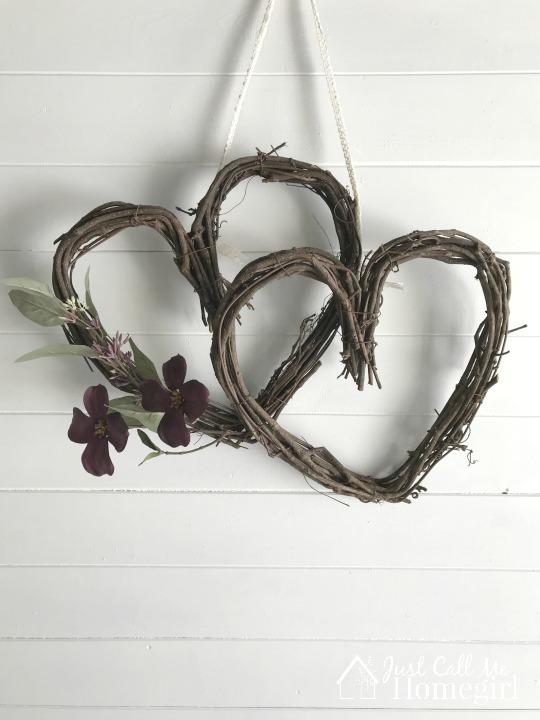 I love how it ended up. Not to Valentine's "y" so if I leave it up for a little while no one would notice.
This would also be great decor for at a wedding, for the backs of the bride and grooms chair etc.
Which version do you like the best?
Looking for something thing I used in a blog post of Facebook Live? Find it on my Amazon Website to order!