Every year I like to write down my home goals and put them out into the universe, kinda just to hold me accountable.
Plus I like sharing them with you because if you have any ideas on how to do some of these items let me know. I love inspiration from everywhere!
But first, lets go through my goals from last year and see how much I actually got done…
Large Projects:
Continue the kitchen flooring into our dining room, living room and hallway. We did it and it's amazing..also my number one post! Check it out here.
Carpet the bedrooms – Didn't get done. Maybe next year.
New countertops in the kitchen – Blah. I want them so badly just not in the budget yet. Finger's crossed.
Add an island in the kitchen – this is kinda done. We did add an island but not our forever island. Just until we get new counter tops. But it's still so much better than what we had!
Built in downstairs – nope…this will be going on year 4 we haven't done it yet…
Build deck (well, hire someone) – this was really not in our budget this year…
Smaller Projects:
Create small play area in downstairs family room – I did create a small one for now but it's not exactly what I want yet.
Add a little more board and batten to our downstairs entry. Nope still trying to decide if I want to still.
Continue with organization of my office – kinda…
Focus on my garden so it actually grows! – ehh…I planted beans.
Purchase a swing set for the little ones – Yes we got a swing set that's so adorable in July. I can't wait until this summer when my littlest one can maneuver it on her own!
Well as you can see We didn't really get a ton done this year…but I always have big dreams. Plus my daughter was still really little. But most of these will be moved to this year. And we also did a ton that was not on the list.
Let's see 2018's list!
Larger Projects:
New Kitchen Counter tops/back splash
Built-ins downstairs
Build a deck
So much landscaping to be done!
Laundry Area
Paint the upstairs of the house…maybe. Hubby says no…
Smaller Projects:
Build shelves in downstairs closet for more storage.
Complete office set up/organization once an for all!!
Actually make the guest room into a room and not just where I throw everything
Add barn doors to our built-in bookshelf upstairs.
Add a carpet runner on the stairs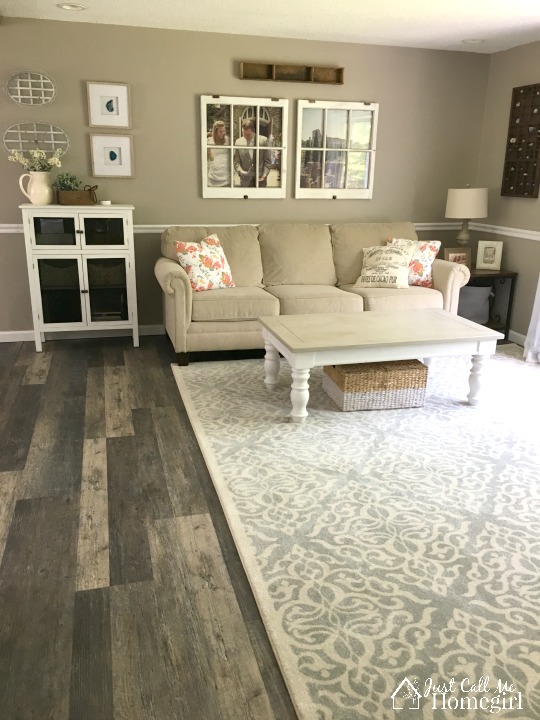 So that's my list..it's pretty ambition with the larger projects but hey, you never know!
I think I can definitely complete all of the smaller projects. Here's hoping!
What projects would you like to complete this year? Do you have projects that have been lingering from year to year like I do?
Tell me in the comments!