One thing I like about our home is that it is heated, 90% with our wood stove. The only rooms that we have the electric heat going is our kids rooms at night because they sleep with the door closed.
Even though I really don't like the aesthetic of a wood stove I love how much money it has saved us in heat and electric!
The wood stove area is an awkward space in our downstairs family room. It's more in the middle of the room so it separates the space but the placement doesn't allow for it to be focal point.
This photo is really a before before keep reading because this space has changed a lot even after we created the built in.
I went to my local restore and found this single upper cabinet for $10 and then purchased. 3 – 1 x 12 x 8s and some thin trim to frame it out.
I primed the cabinet before I hung it up just to make it a little easier.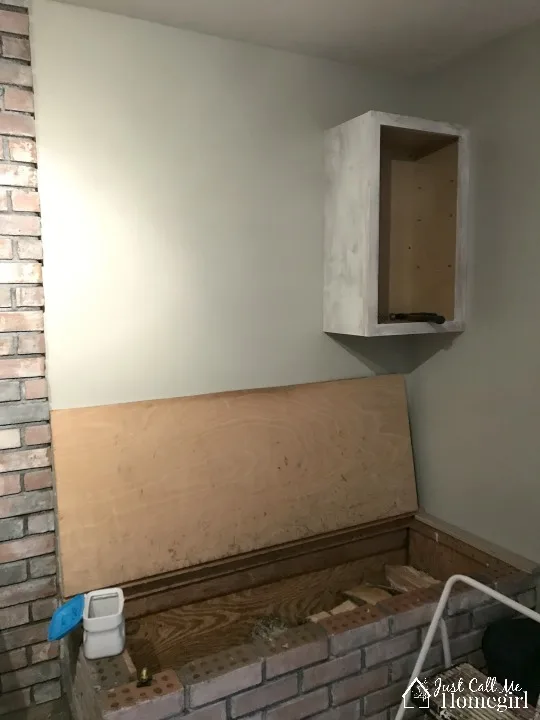 I then attached the 1 x 12s to the top, bottom, side and added the shelf.
I attached the trim and painted the entire thing in Benjamin Moore's Simply White.
How great does it look now! So functional too!
I love that I have the closed storage for the the necessities but the open shelves for all the pretties!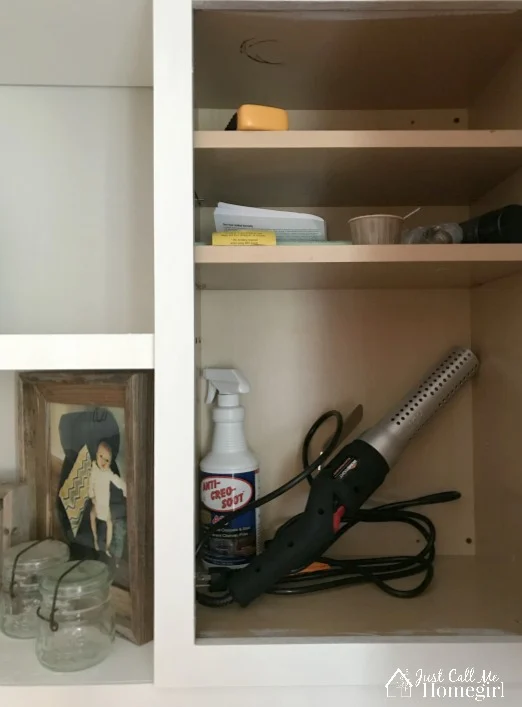 So much has changed in this space since I built this!