When we moved in to our home, the wood stove brick surround was RED. Just like the room..So when we painted the room it's first color I wanted to tone down the red in the brick by white washing it.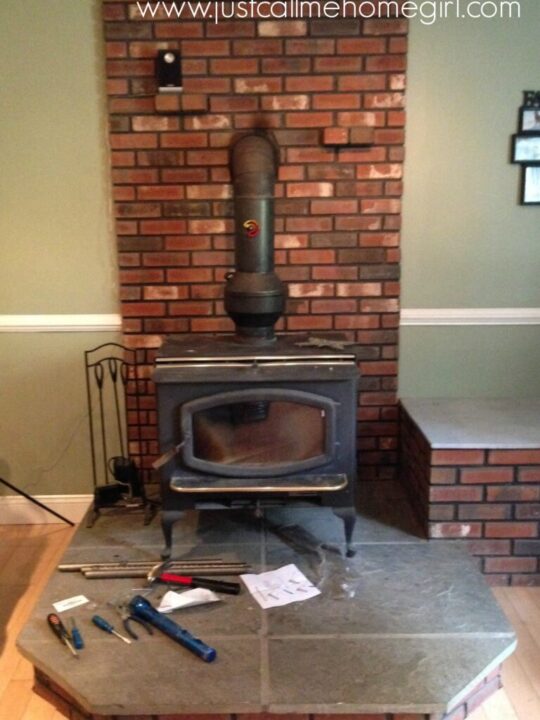 I thought it looked great and it was really easy. You can see how I did it here.
While I am updating our family room downstairs, and the built-ins are now finished, I have been been eyeing the brick again. I had thought about painting it dark, doing another coat of white wash or simply painting it white. I couldn't decide.
While my parents were visiting during Christmas my Dad said "You should paint the brick dark." This coming from my Dad..who doesn't think anything should be painted was the little kick I needed to go ahead and just do it.
So I did. I ended up painting the whole brick surround the color Carbon Copy by Behr, but used Benjamin Moore's "Ben" paint which is good for walls, wood, masonry and other surfaces. Plus it's inexpensive. I inquired about the heat tolerance of the paint and it has a heat resistance up to 180 degrees of a dry heat. The brick in the back of the wood stove gets warm but not that hot so I knew this paint would work fine.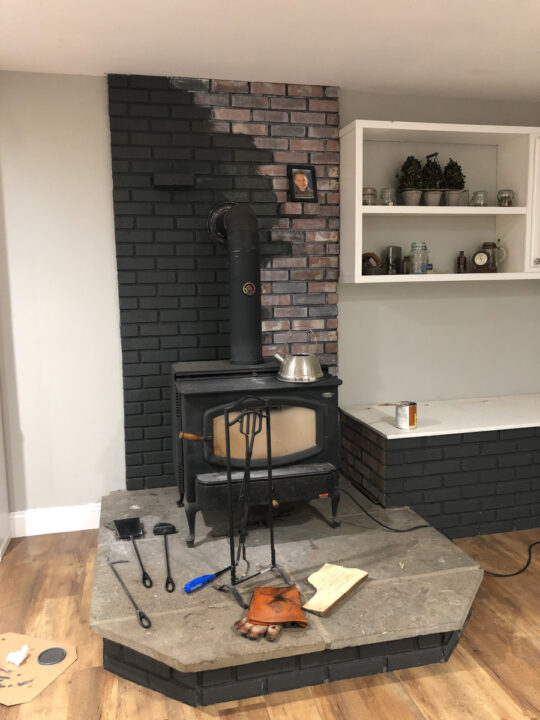 To paint I used an old brush that was on it's last leg since I knew the brick would be hard on the brush anyway and then I just painted. I didn't thin the paint or even wait till the stove wasn't going…which it always is in the winter.
It took me about 2 hours to paint the first coat and then about an hour the next day to get anywhere I missed or it pulled away as it dried. I touched up the edges with a smaller brush and it was done.
I love it! The contrast is just what I wanted in the room and it gives the whole area a fresh and more modern look.
What do you think? Would you paint your brick?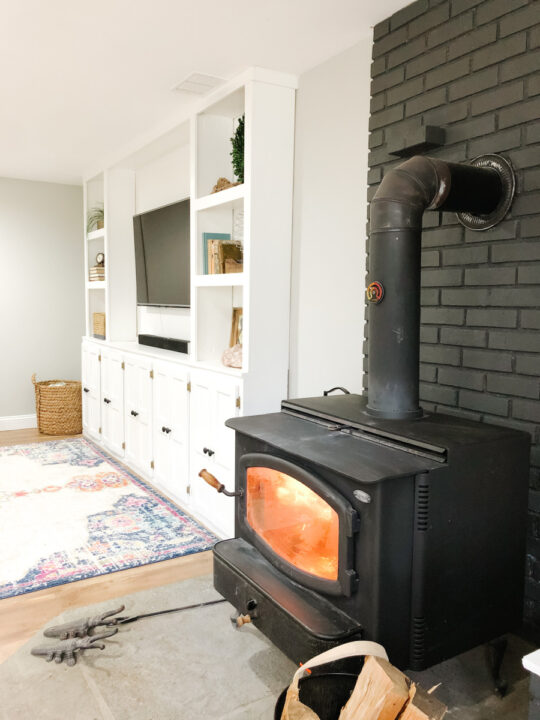 Since painting the brick the room also got some updates! Here is what it looks like now!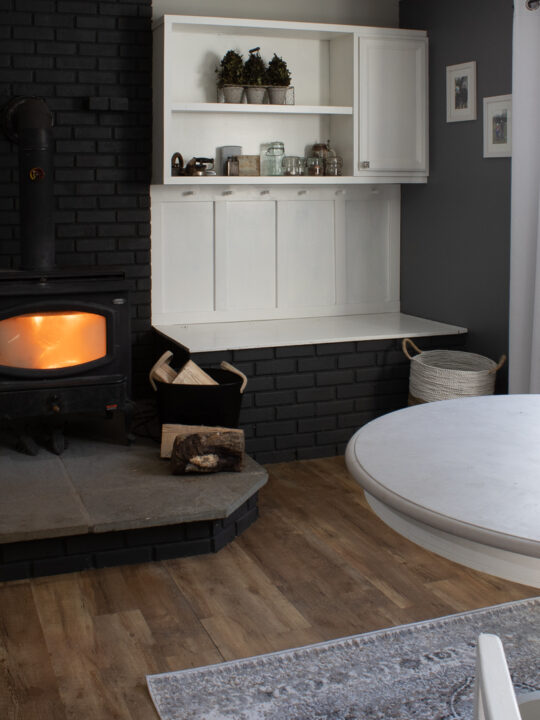 Follow me on Instagram to see my projects and tips in real time!