This was totally unplanned, but I have always wanted it to happen.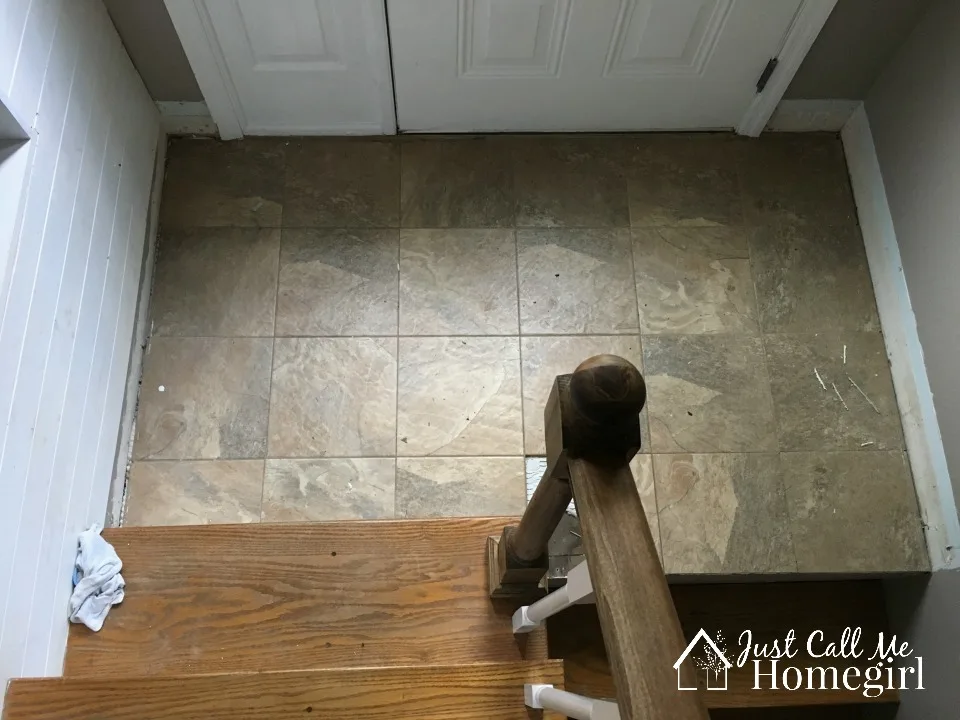 The tile in our entry, to me, was just plain ugly. It kind of had a mauve/blush undertone that was always fighting with the wall color and the stairs (which will be restained soon!).
While we were putting up the planking on the wall, we removed the moulding and I just looked at it and thought this would be the perfect time to get rid of that tile.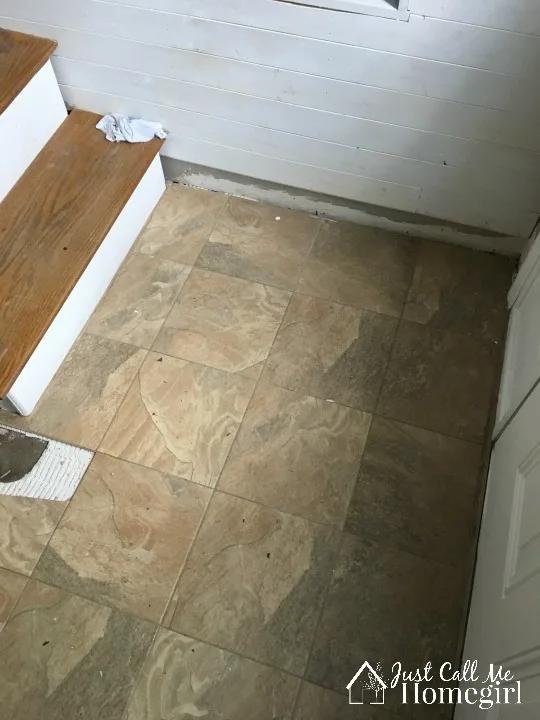 I wanted to replace it with what I call the easiest flooring ever, which I have in other rooms in my home, Allure GripStrip.
Since I have used it other rooms in our home, I had an extra case which was just enough for our entry way.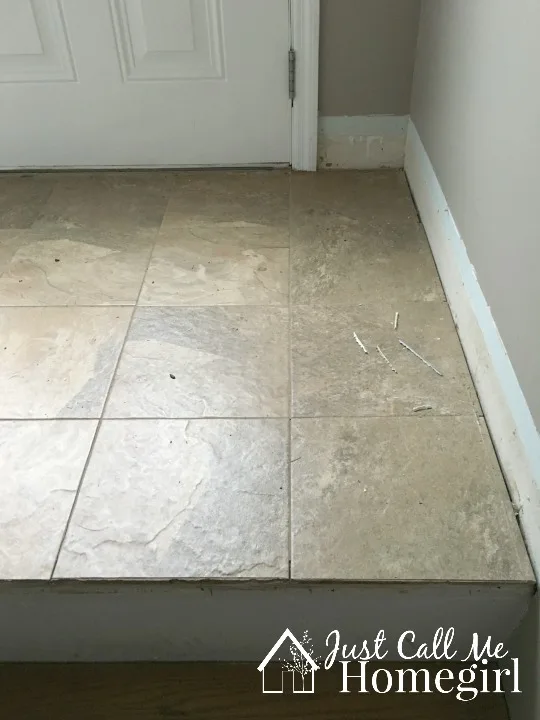 So the next day, we removed the tile, layed down a new piece of underlayment, and within a half an hour I had the new floor installed. I love it.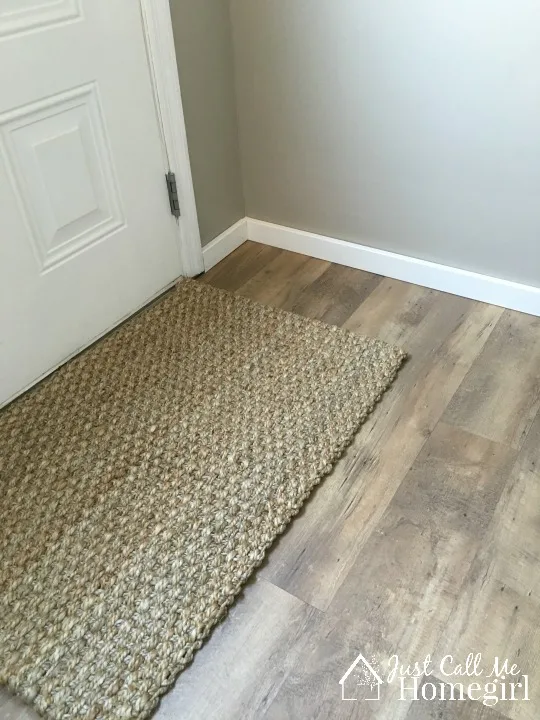 It's much more my style, fits in with our new faux shiplap wall and was easy to install. (You can see how easy in a previous post with video)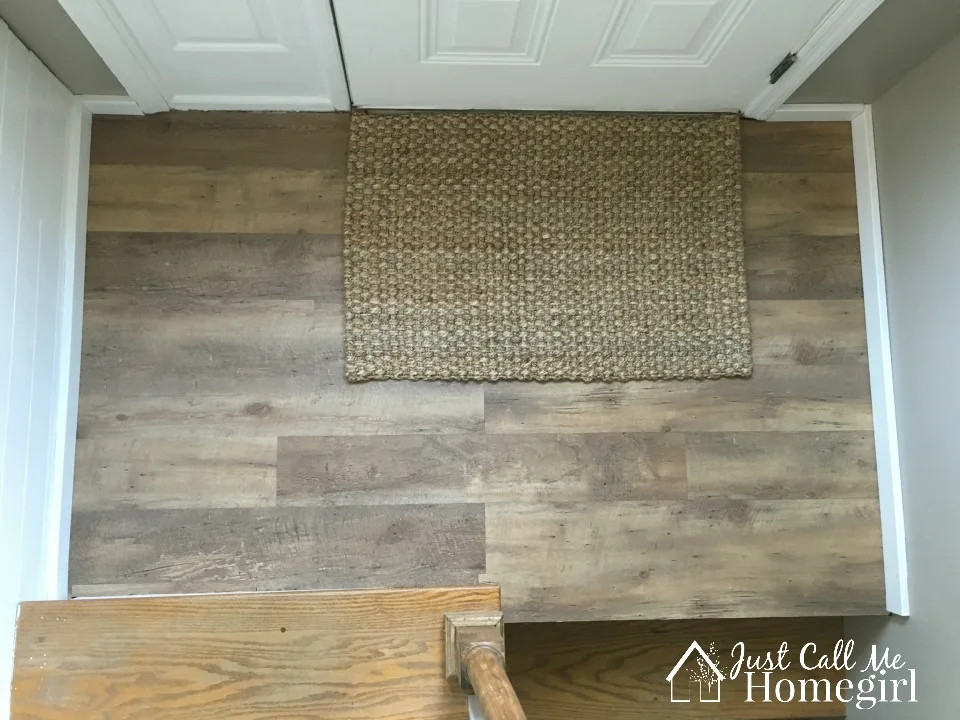 Doesn't it look so much better? Don't pay attention to the orangey stained steps which will be changing soon!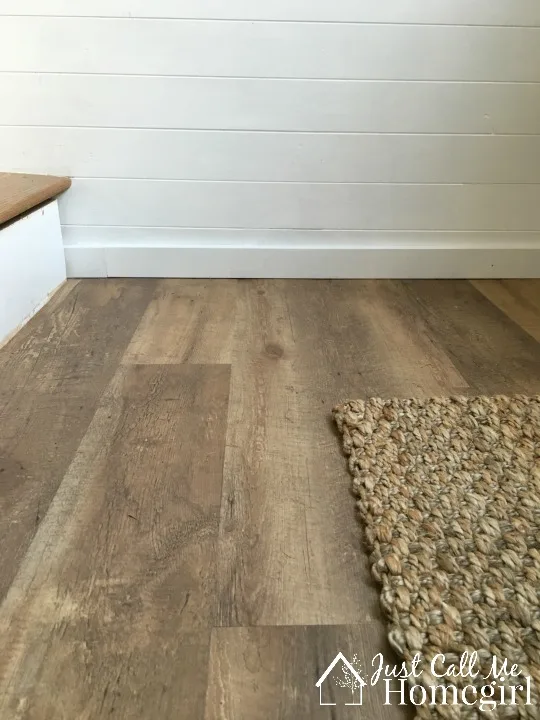 This flooring is available at Home Depot. This specific color is called Pacific Pine. Here is the affiliate link to the exact product for your convenience:
TrafficMASTER Allure Flooring
Want to see how we've updated our entry? Here…