Do you have one piece of furniture that has been in your family forever and it keeps getting a different look with every move or every new owner?
I do. My Mom had this dresser since she was a kid, it was then passed on to me when I was a young teenager, it was then moved into my first apartment and more apartments and it finally found it's final resting place in our home.
Along with the moves and the different phases of my life this dresser, in my hands alone, has been painted at least 5 times.
Well now it's had another makeover and it's new 3rd generation owner.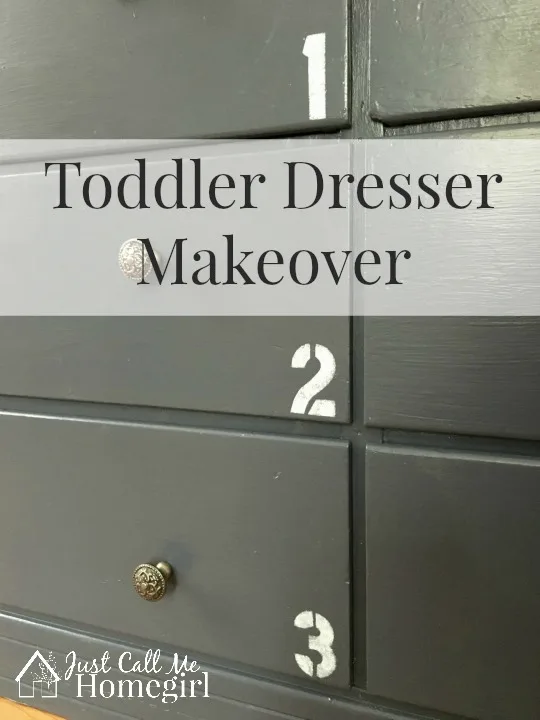 We are slowly changing our son's room into a big boy room while we get ready for our new addition in June.
We were currently using the dresser as our TV console in our family room. Since the family room was going through it's own renovation it was no longer working and I was getting sick of the color we painted it when we moved in.
Here is what it looked like before – of course I try to get everything done during nap times that I jumped into it and forgot to take an appropriate before picture so this is what you get…
Since we were moving it into our sons room I decided to paint the dresser the same color I did his Ikea Rast Hack nightstand, since I had leftover paint.
I also loved the way I stenciled his initials on the nightstand as well so I wanted to do some stenciling on his dresser too.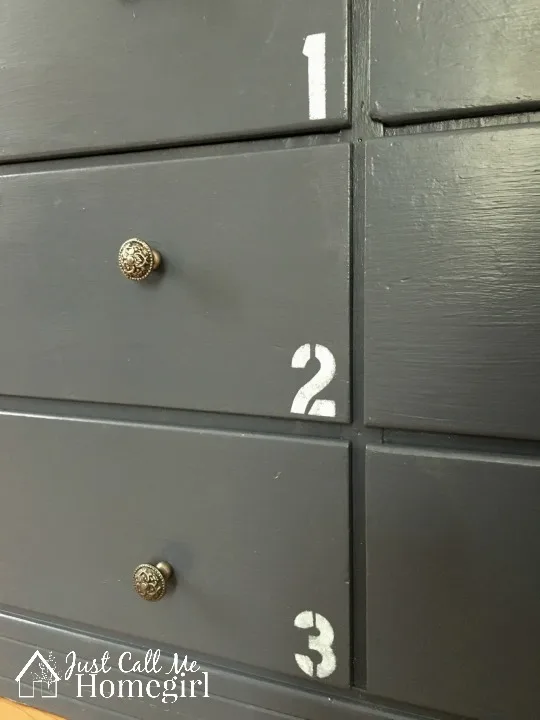 I love the way it turned out and fits into his new big boy room!
For a little color surprise I left the yellow from the dresser before on the inside of the drawers so it's a little pop when you open them.
I don't know how much longer this dresser is going to last since it's over 50 years old, but I love that it's being used and passed down through the generations.