Spring is my favorite season. It's welcomed warmth after a long, cold, dull winter. I love Spring flowers, Spring colors and how fresh and new everything is becoming.
I also like swapping my neutral winter decor into something a little more bright.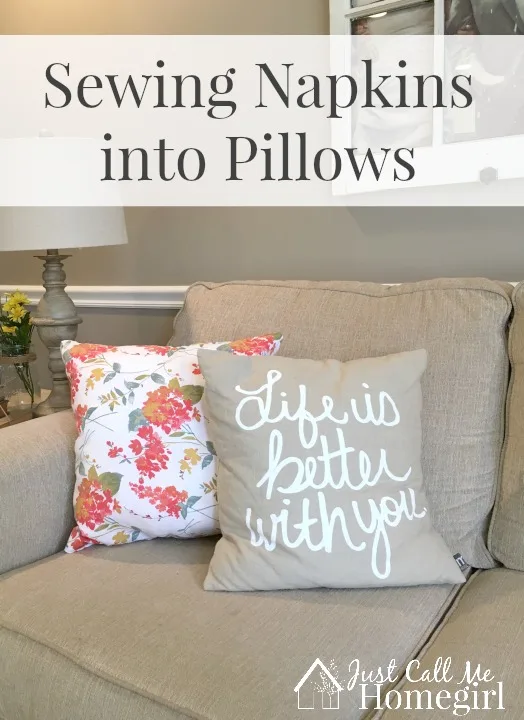 About a year ago I had purchased a set of four fabric napkins from Homegoods with the intention of making them into pillows. Well, I finally got around to do it!
The napkins were the perfect spring fabric, already cut and hemmed, and just waiting to be made into pillows.
Supplies:
Fabric Napkins
Needle and thread
Pillow form or Pillow stuffing
Steps:
Take two napkins and place them right side together and pin the edges.
I sewed all four sides leaving about 6 inches open on one.
For the first pillow I sewed right along on the hem, but this made for the needle getting stuck on the corners because of the folded fabric.
So for the second pillow, I stitched inside the hem, this made the sewing easier. I cut the corners before turning it right side up so the corners would lay flat.
I then used pillowing stuffing (that I took from an ugly pillow that came free with a couch and stuffed it until my desired "fluffiness".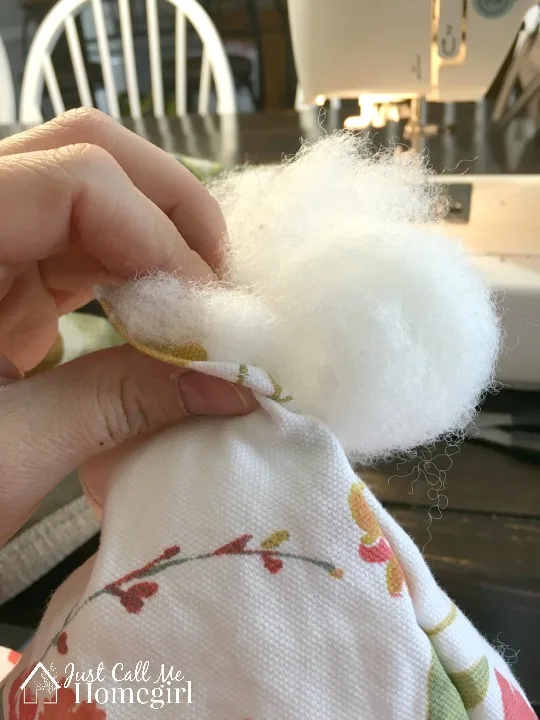 I then hand sewed the 6 inch opening shut.
Thats' it! It took me about 30 minutes from beginning to end and I know have two beautiful pillows to enjoy that only cost about $7!