When you're a DIY'er you usually have a vision in your head about how you want to have a project turn out. Sometimes it happens and sometimes it totally falls flat.
Happy to report this was a success!
I wanted a look of a simple wreath that embraced all traditional, simple and cozy qualities and this is what it became!
I love the imperfects, simplicity and textures.
I used all kinds of scrap fabrics that I had in the color scheme I wanted. I also used cut up sweaters!
I began by cutting scraps about 1″ width and about 10″ long and tying them together. Once I had a really long piece and I was satisfy that it would be long enough, (you can easily add more as you go along as well) then I just placed a tack into the styrofoam wreath form to hold the first piece and then started wrapping.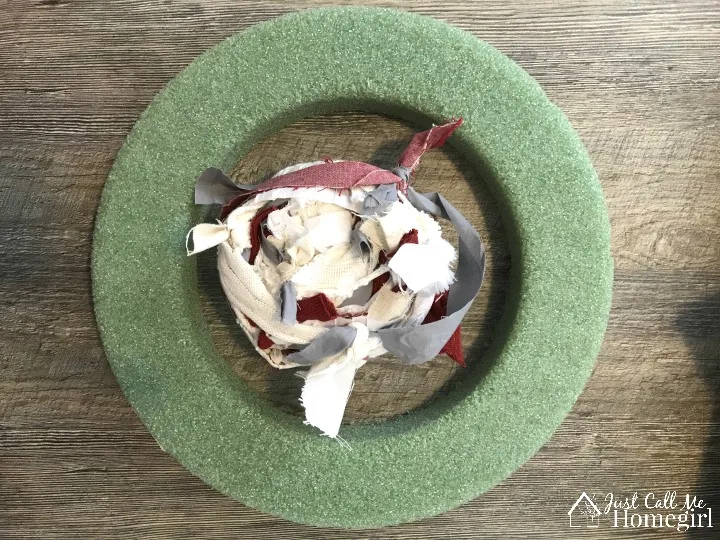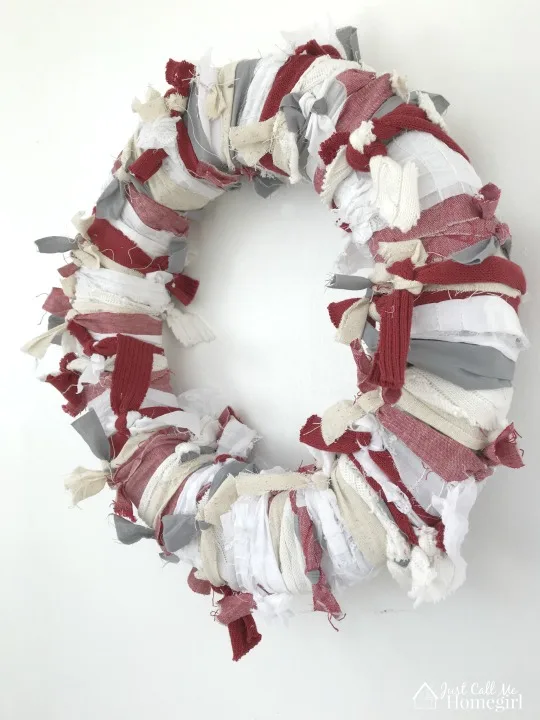 I wrapped until I had the look I wanted and then just tied it off.
I love the way it came out and it's the vision I had in my head! I love when that happens.
Check out more easy ways to create wreaths!