I am excited more this year than ever to decorate our kitchen for Christmas. It's starting to take shape into the kitchen I have always wanted.
Since we painted our kitchen cabinets this past Spring it feels so much brighter and definitely more my style. Also redoing the flooring this past month makes me love it even more.
The cabinets used to fight with any decor I wanted but now that they're white they are the perfect backdrop for my decor.
This Christmas I wanted to take advantage and spruce them up. I decided to make little rustic wreaths to hang on the main cabinet doors.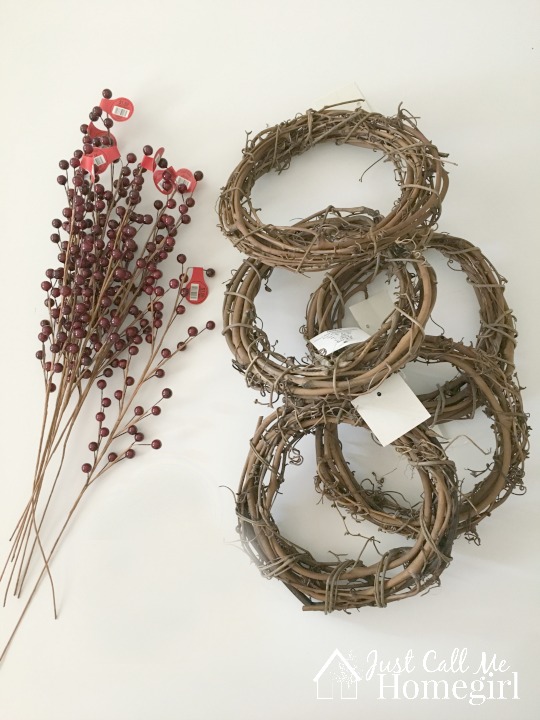 I purchased 8″ grapevine wreaths, some berry picks, rustic ribbon and general purpose Indoor Command™ Brand Hooks that can hold up to 1lb. I decided on the Command Hooks because I didn't want anything to ruin my newly painted cabinets. They come off with no damage to the surface and no sticky residue!
With my supplies I simple inserted the berry pick into the grapevine wreath. I love that the stem of the pick hides within the wreath. I then formed the berries along the wreath for a simple look.
I cut the ribbon to length looped in the wreath and tied the ends.
I followed the package instructions to hang the hooks on the back of the cabinet doors.
After waiting an hour, I then hung the wreaths over the doors and tied them to the hooks.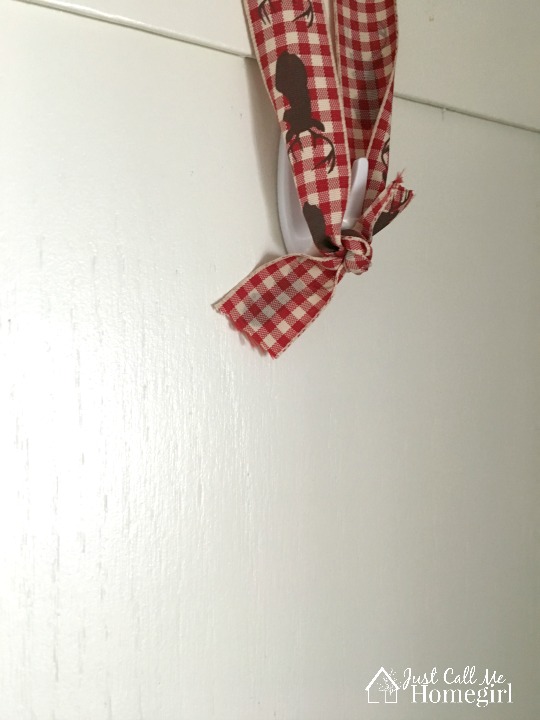 I love how festive my kitchen is right now! It's subtle and rustic and I love it.
I also love that I'm not ruining my cabinets with nails, screws or sticky adhesives!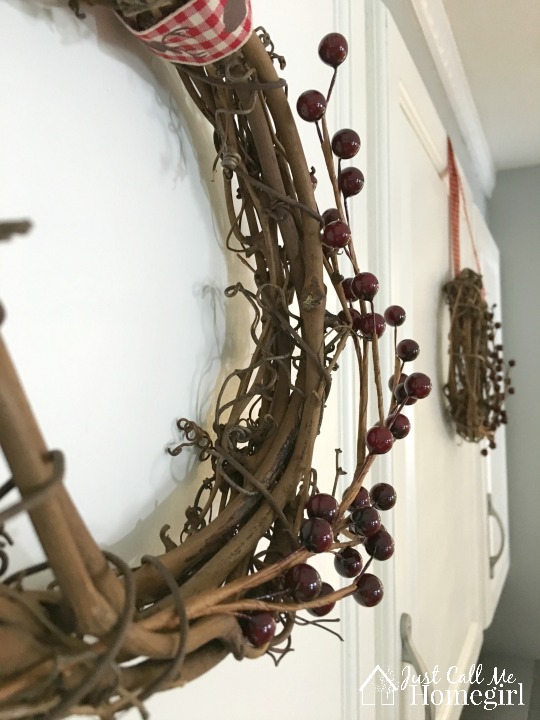 I purchased my Command Hooks at Target and Nov 19-25 check out their circular for 5% off Command!
While I was their I also picked up more indoor general purpose hooks that hold .5lbs. I used them to hang up the little one's bib! No more just throwing it in the cupboard!
Do you use Command Hooks? What do you use them for? Check out more ideas to #CreateWithCommand here.