So remember when I said I love my new Allure ISOCORE flooring that I just put down? Well, I loved it so much I saved all the scraps so I could make new things! ( Minus the ones my son took to make a "road" for his cars.) I knew immediately when I was cleaning up the scraps that I wanted to make a sign. It's coloring and real wood look is perfect. At first I was thinking about stenciling, but then remembered my mini grateful sign and how easy it was.
I hit up the Christmas sales at Michael's and found a unfinished wood cutout that I wanted to use.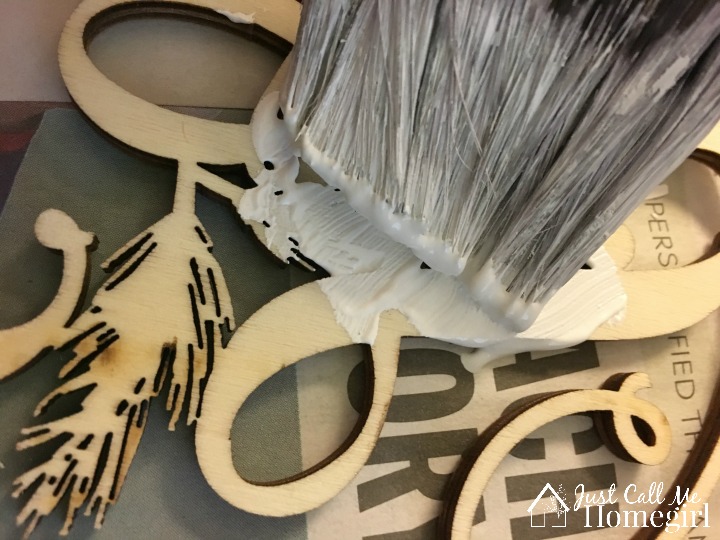 I painted the wood with chalk paint and drilled two holes in the corners of the scrap piece to pull the twine through. You could also skip this step if you plan on setting the sign on a shelf or mantel.
I used a hot glue gun and glued the cutout onto the flooring.
Pulled the twine through the holes from the back and tied a knot.
Voila! So easy! What do you think? Would you think this was flooring when you saw it?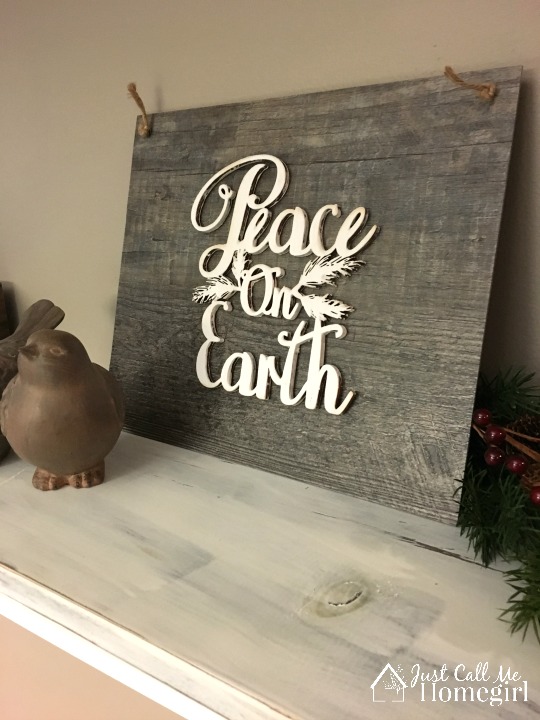 Have any ideas's of what else I could do with my scraps? Leave me a comment on Facebook or Instagram and let me know!
**The scraps I used are my cut scraps from the end of the flooring…it's recommended that you save your full leftover planks in the event you need to replace a plank because they are color matched to your dye-lot**
If you like this flooring it is Allure ISOCORE Flooring that you can find at Home Depot.
This color is Harrison Pine Dark in Multi-width. For more information visit: www.mydiygenius.com