This time of year I always feel really blessed every time I go to the mailbox. We have so many wonderful friends and family that take the time to send us a special holiday card. It's always nice to hear from ones that maybe you can't see all the time but they are still special to you in your life.
I love trying to find fun ways to display these cards in our home every year.
This year was simple for me. Remember the tired plant stand I took apart and hung on the wall? Well it was just calling me to add some mini clothes pins and display our holiday cards! I like that it was already a part of our decor and we just turned it up a notch!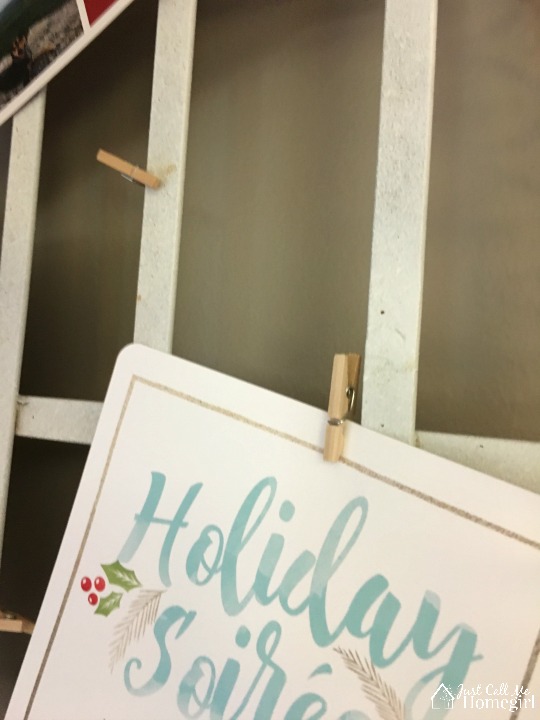 What creative ways do you use to display your holiday cards? Leave me a comment on Facebook or Instagram!
If you need some more inspiration check out some of my friend's displays below!