We all know that kids are the collectors of all the things right? But where do they put it all? I had the idea of making little memory boxes so they had a little spot to put their "special things" in as they grow. As well as personalizing it so they had something special made by me!
Some of the following links are Affiliate links. Click here to see my full disclosure.
I purchased unfinished boxes from Michael's. But you can also find them on Amazon here.
For my son's I decided to stain it dark and leave the hardware as is.
To personalize it, I found a font on PicMonkey and printed out his name mirrored.
This way I could trace his name with pressure and indent it into the wood.
I used a Rotary tool to engrave his name following the lines. I like the way it shows the raw wood underneath.
This was actually the first time I used this tool for a project! I have practiced a little before but this is the time it counted and I thought it came out pretty well! Not perfect but Henry won't mind!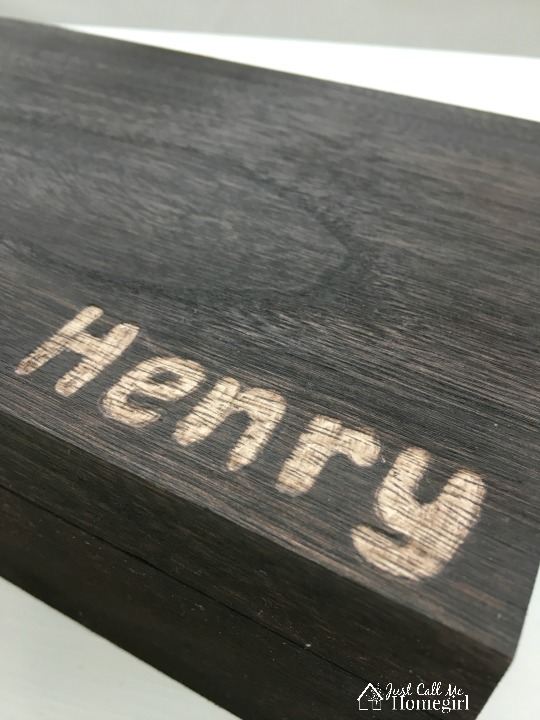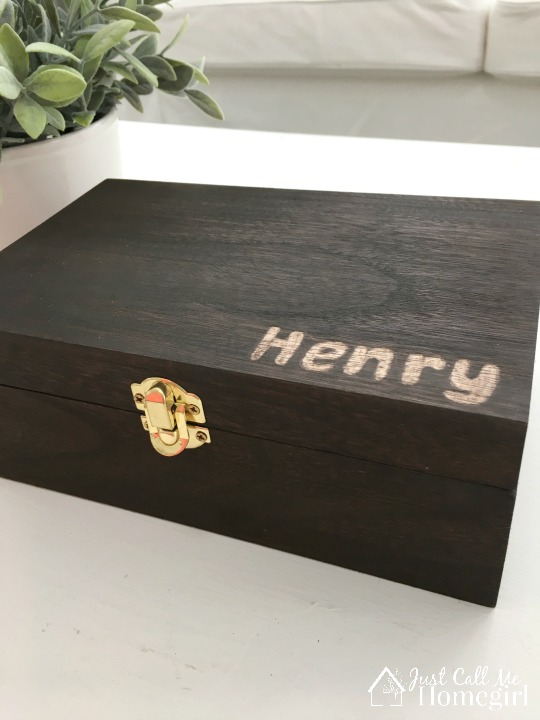 For his his sister, I used a light driftwood stain and sprayed her hardware silver. I chose a little more dainty font for her name and again used the rotary tool.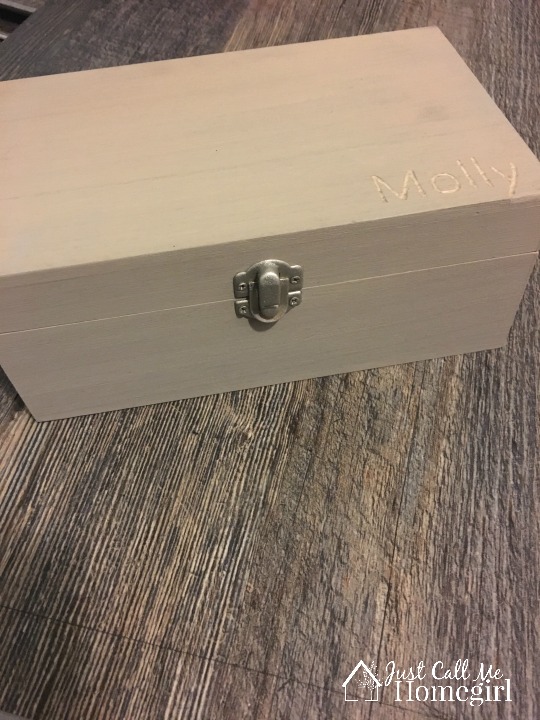 Follow me on Instagram to see my projects and tips in real time!