Sometimes buying gifts for kids for Christmas can be hard. My son just had a birthday in October and also has Grandparents that spoil him. Our daughter who is six months old..well she already plays with her brothers old toys and doesn't really do much else.
I wanted to give them something special that they could use for many years. I got the idea of making little boxes so they had a little spot to put their "special things" in as they grow.
A place for ticket stubs, that cool rock, perfect shell, a special photo or even their favorite small toy.
I decided to purchase some unfinished boxes from Michael's and decorate them.
For my son's I decided to stain it dark and leave the hardware as is.
To personalize it, I found a font on PicMonkey and printed out his name mirrored.
This way I could trace his name with pressure and indent it into the wood.
I used my Black and Decker Rotary tool to engrave his name following the lines. I like the way it shows the raw wood underneath.
This was actually the first time I used this tool for a project! I have practiced a little before but this is the time it counted and I thought it came out pretty well! Not perfect but Henry won't mind!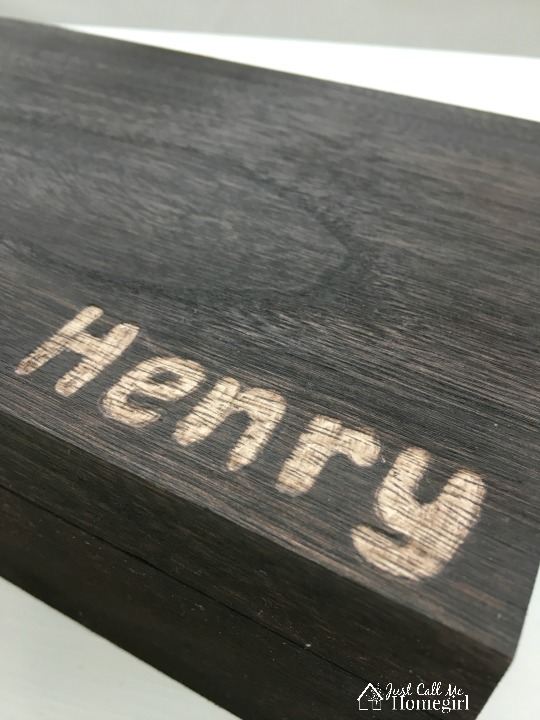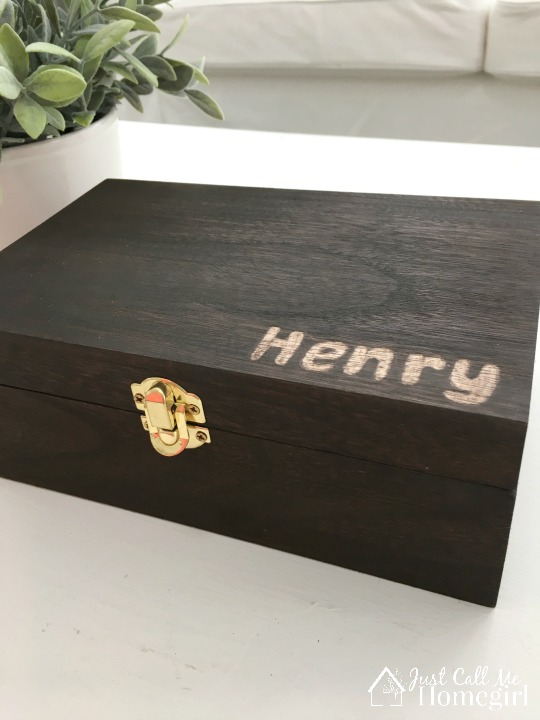 For his his sister, I used a light driftwood stain and sprayed her hardware silver. I chose a little more dainty font for her name and again used the rotary tool.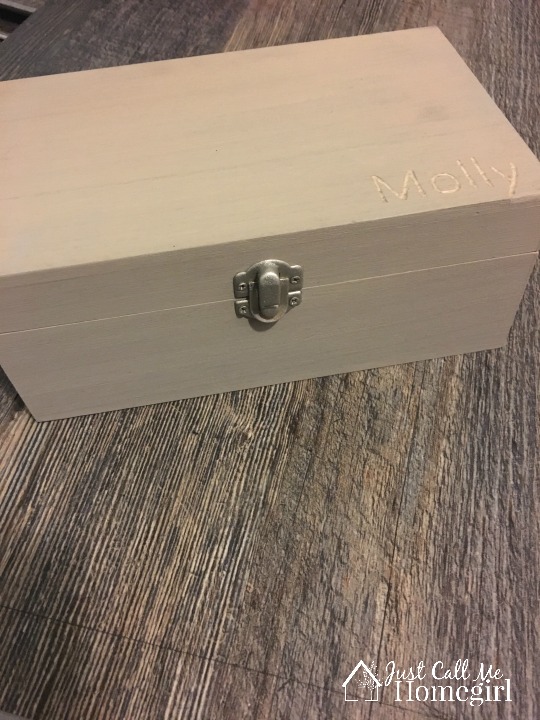 I know these won't be "wow" gifts for Christmas especially since he's 3 and can't wait to get new toys, but I think he'll appreciate it more and more as he grows older. Who knows, maybe this will sit on his dresser as a grown man and hold his special cuff links from his wedding…