We are surrounded with trees and with trees come leaves. So many leaves. So why not make a wreath?!
I grabbed a metal coat hanger, untwisted it and started stringing leaves on the hanger. My son thought it was the best and started gathering leaves while I just used the ones that were laying next to me.
If you thought my burlap wreath was easy, wait until you see this one!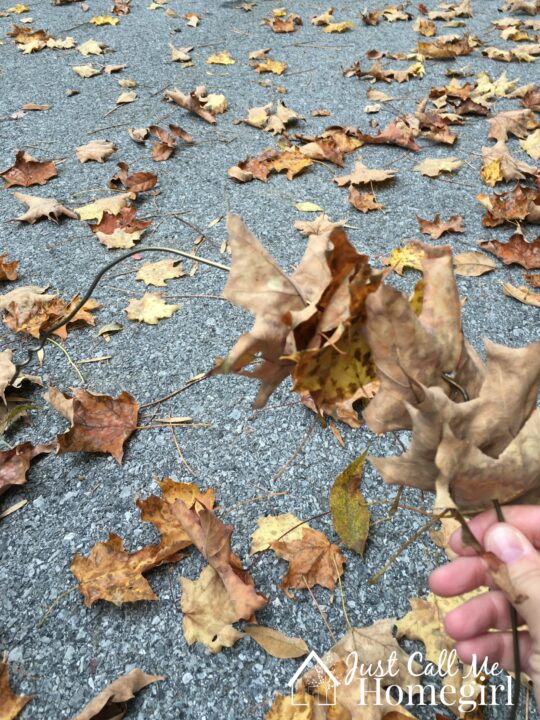 Now, I could have been really ambitious and scoured the yard for really vibrant colorful leaves, but I was pretty content just sitting in the driveway not moving.
When were were done placing the leaves I hooked the wire hanger ends together and hung it up. It literally took me about 10 minutes to make. The best part? It was FREE!
I actually really like the natural "brown" leaves against our new door color.
I must say this was so easy, so fast, and the little ones can help. Bonus, you don't have to worry about it being outside in the rain, and at the end of the season you can just throw it away! No need to store it!
Sold, Sold and Sold. I'm definitely making another one next year. Maybe I won't be so lazy and gather some colorful leaves though.
It was so fun to do this wreath years ago and since then I am still doing them! Look how pretty this one is with a few more colorful leaves and a bow!
Follow me on Instagram to see my projects and tips in real time!