If you're anything like me, when I shop those Holiday sales I am constantly trying to control myself from buying stuff for me or my home when I am supposed to be gift shopping! But no more! I am giving myself and YOU permission to splurge on yourself or home a little.
We deserve it!
So I put together a list of some items I either have or I'm thinking about splurging on myself to give you some inspiration.
Happy Shopping!
Instead of waiting for your spouse of someone else to buy you jewelry, just get yourself what you want!
I fell in love with this necklace from Jewelry.com. It's gorgeous and would make a beautiful statement piece!
And more for an everyday look this simple, bracelet from Silpada.com
Everyone wants an amazing nights sleep right. Especially this tired Mama right here! Boll and Branch has amazing sheets and blankets. I am a fan of white sheets so I love this simple set with just a touch of color.
If you follow me then you would know that I am obsessed with my Echo Dot! I ask it the time if I can't see the clock, we have dance parties with the kids, I ask the weather, the hours of local places and sometimes even a joke! There is so much more you can do with it as well!
Great luggage that's also beautiful? Yes please. I can't get enough of this Rose Gold set!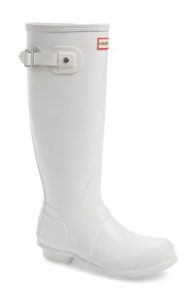 If you have to go into the snow and rain you might as well look cute! Hunter boots area great and they come in so many colors!
To go along with the Echo Dot, you might as well save some money on your heating and cooling bill by using the Nest Thermostat!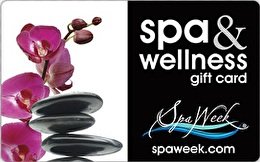 With the holidays or even just everyday life, can come some stress. Rejuvenate yourself with a day at the spa!
After your day at the spa keep your feet warm and comfy in your home with some awesome cozy slippers!
This is the rug that I have in my living room and everyone always comments on how much they love it! So if your in the market for a new rug this is the one I love!
Step up your selfie and video game with a Lumee Phone case!
Do you usually splurge on yourself during the gift giving season? What do you buy for yourself? Let me know below!