There's a problem in this house. A coffee table problem. A new coffee table will come in, get a beautiful makeover and then it disappears to be replaced by another.
My name is Tara and I have a coffee table problem.
I think this is a good problem to have. We have three spaces in our home with coffee tables, our living room, family room and our sunroom.
For these 3 coffee tables I spent a total of $80. What?!
Many coffee tables have come and gone but the 3 I have now have stayed the longest.
I love purchasing coffee tables off of yardsale sites for cheap, making them over, using them until I find a better one, sell the other one then start the process all over again.
My husband gets annoyed, but I think it's more that he has to lug the tables around. I mean you can't be mad at $80 for 3 tables right?
Let's take a look at these tables…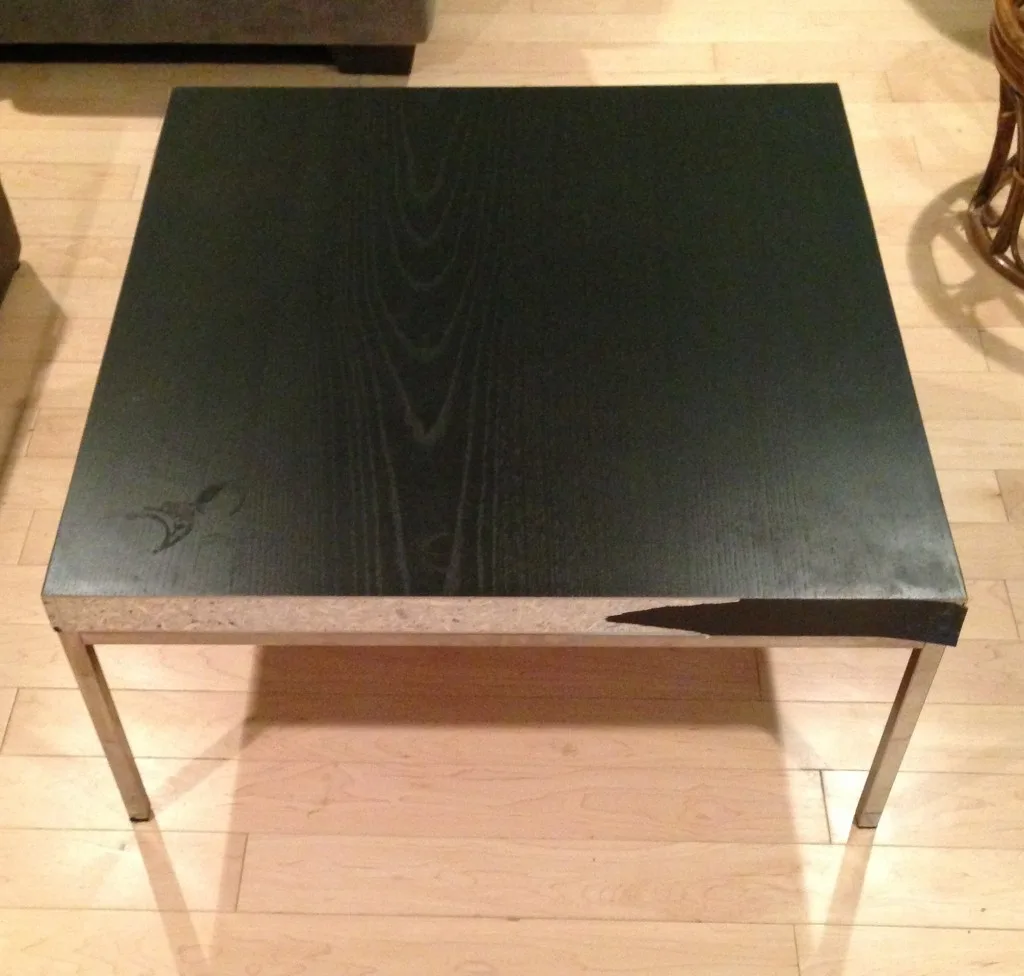 When I first moved into our home, we didn't even have a sofa for 10 months much less a coffee table. So when we finally purchased a sofa, I took an old Ikea table and recovered it with fabric since our son was starting to pull himself up.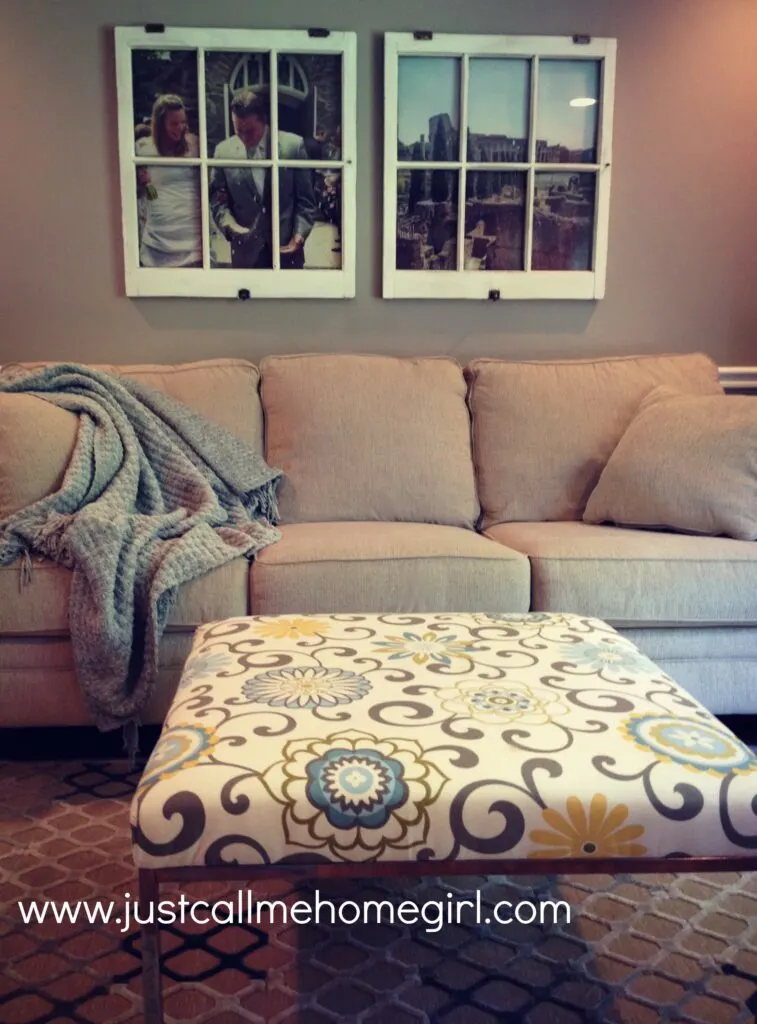 That worked for a while, until I found this beauty on Craigslist for $40! It was the perfect size and style I wanted but not the color.
So I first started out wanting a pop of color. I painted it this minty blue/green color but it was a little much so I dry brushed white over it.
After about a year or so it started to look "cartoony" to me. So I repainted the bottom all white and the top a neutral coco color. It has been that way ever since.
This is one that has been with us the longest. It's perfect because this table takes a beating from our 3 year old but the dents and dings just add to it's character.
This coffee table I shared with you last year. I scored it for only $20!
I then painted and stenciled the top. It's the perfect size for our sectional.
About a week before I was due with our daughter last summer I scored this table for $10. I wanted a table to go with our new sectional in our sunroom and I wanted it done before she got here so I could just sit and enjoy this room.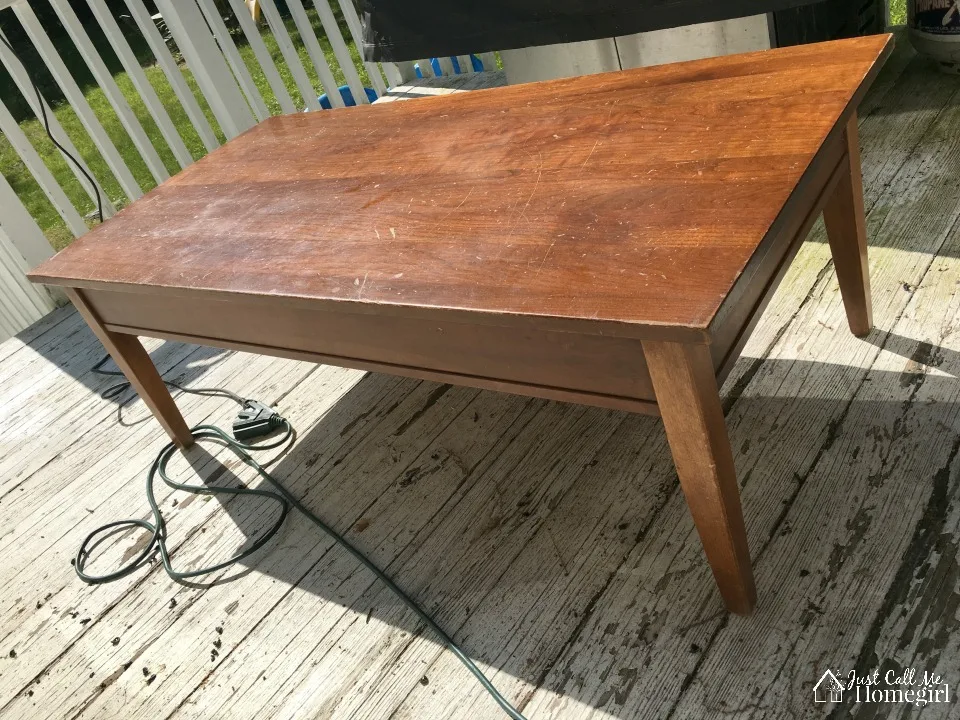 I did a simple white paint job but after abut a month it just wasn't working. It was too skinny and really light so if I put my feet on it it would just move. So I sold it..of course more than I bought it for!
I went searching again and found this for $20. It was heavy, well made and had two drawers for storage.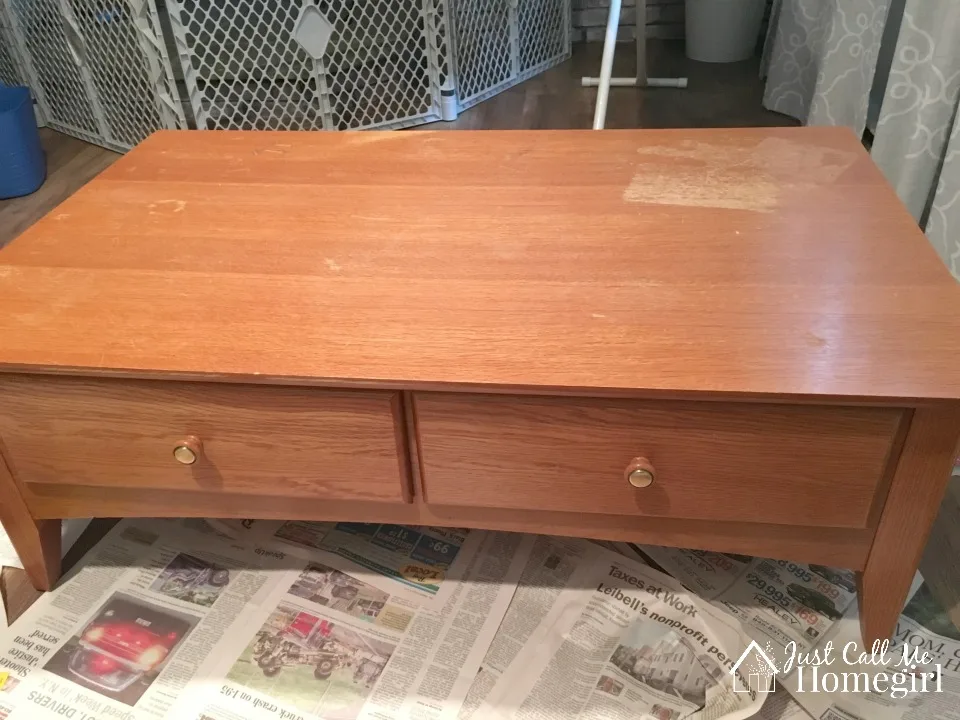 To makeover this table I wanted to create a driftwood effect similar to a small chest I did the previous year.
It just wasn't working so I painted it white. But I love white so it looks great to me!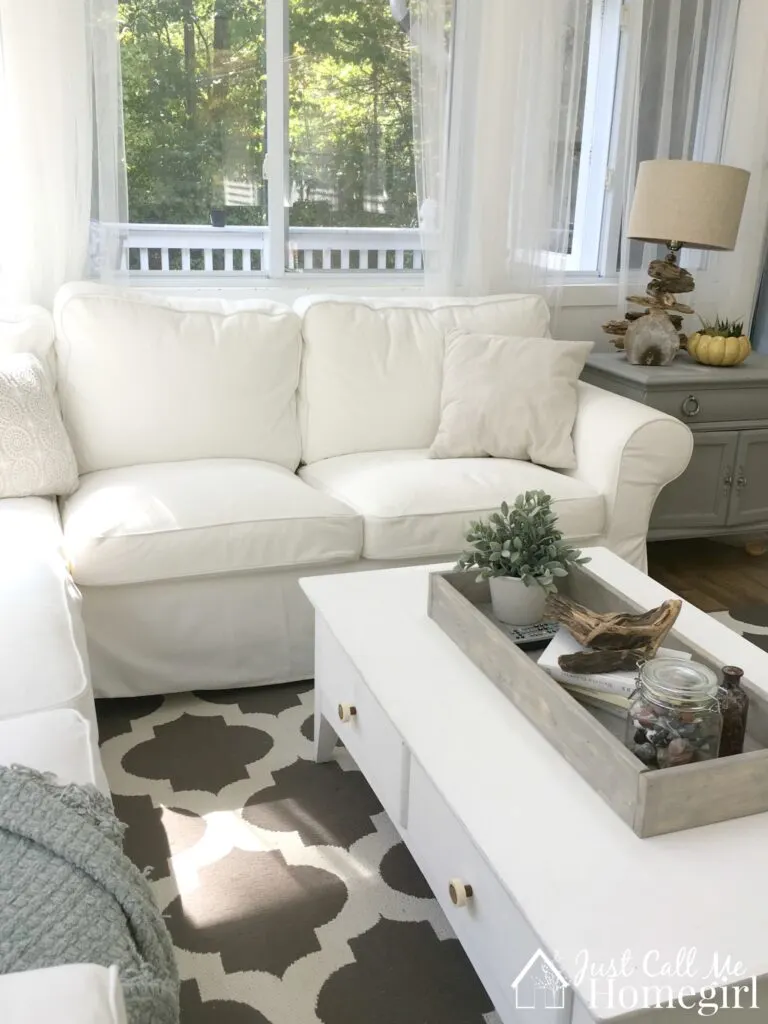 So there are my 3 coffee tables for $80!
I'm sure this year I will find other ones, maybe with more storage or ones I just want to flip.
To me with two little people walking around banging toys on my tables it's not worth it to spend a lot of money on this type of furniture. Maybe when they're older but probably not.
Do you have a piece of furniture that you hate to spend a lot of money on? Tell me on Facebook or in the comments below.
Looking for more coffee table inspiration? Take a look below!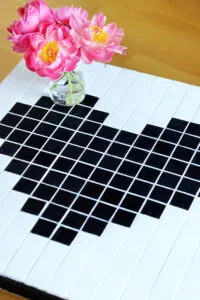 Mosaic Table Makeover – The Sweet Escape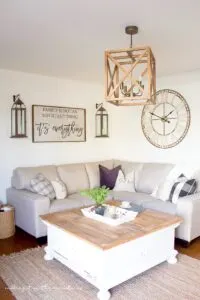 Farmhouse Makeover – Making it in the Mountains
Ottoman Makeover – Refashionably Late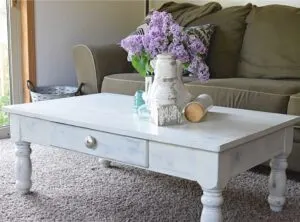 Distressed Coffee Table – Timeless Creations