I purchased this coffee table 8 years ago for $20 on Facebook Marketplace and in those 3 years it has had 3 different looks. I have loved each one during those times but most of all I am reusing a piece of furniture I love, just changing the look for where I am at in my decor journey at that time.
Here is what it looked like when I purchased it. It was fine, But damaged and didn't love the green.
Makeover 1:
I painted it using Valspar's Chalk paint in Woolen Stockings and white I had on hand for the bottom. I liked it but as it sat there for a couple days I decided it needed something.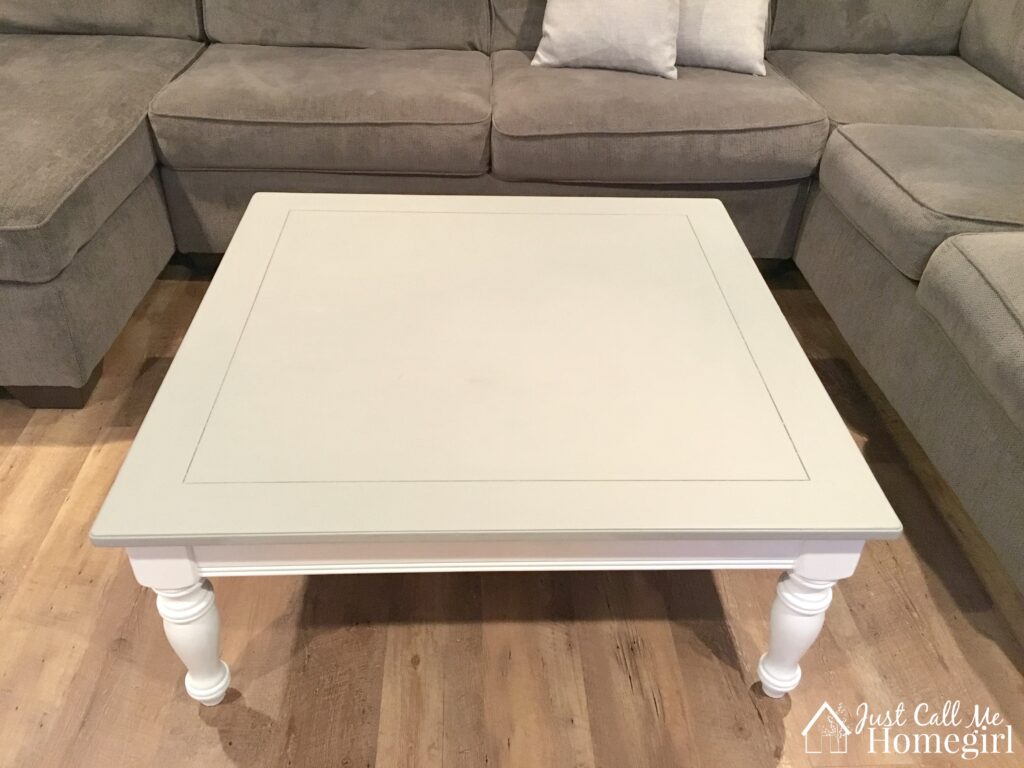 I remembered a stencil that I had purchased years ago and never used. I grabbed the stencil and supplies and started to paint.
I really like how it turned out. The stencil gave it a little something but not over the top.
Makeover 2:
The coffee table stayed like that for about 4 years. But when I was painting this cabinet in my dining room, on a whim decided to paint just the top of the coffee table again with the same paint. The color is Deep Space by Benjamin Moore.
Makeover 3:
It stayed like that for 3.5 years until it was time for this current makeover!
It was a spur of the moment projects, one morning I just decided to sand off the paint and bring it back to the wood.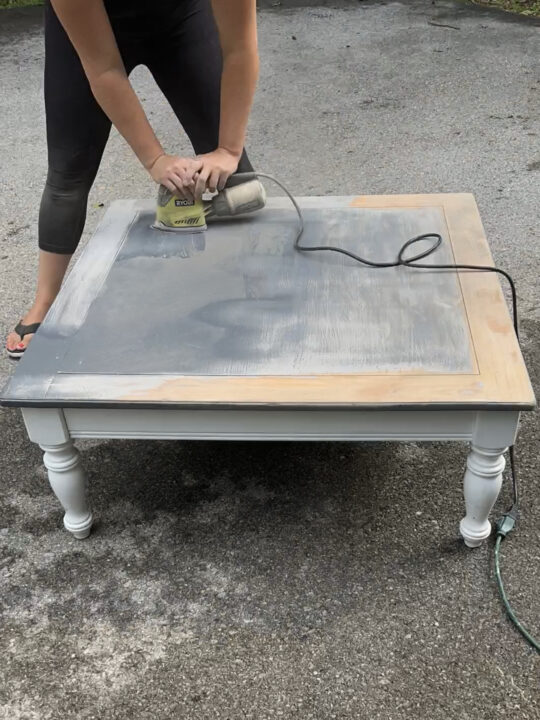 Sanding took a little while but it was worth it. I then stained it using Dark Walnut but it came out a little too orange for me.
So I created a hazy, driftwood effect by using a mixture of water and white paint. I usually start with 1:4 ratio of paint to water and more paint if I want.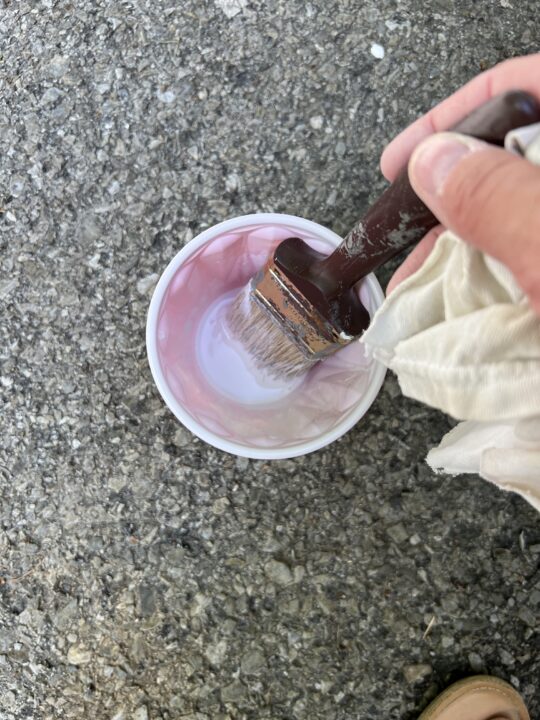 Doing this I brush the mixture on and immediately wipe off with a dry cloth.
I am loving this look right now and it fits right in with my decor at this time. But when it doesn't anymore, it's makeover time!