So remember last year when I was renovating our family room that had been neglected since we moved in? Well, it has kind of been neglected again since we painted and put in the new floors.
It has been a slow process because life has just gotten in the way. But I am happy to report that I found the perfect coffee table on a Facebook Yard Sale Site for only $20! It was the perfect size for our large sectional so I knew I had to have it.
Here is what it looked like before:
Not bad, I kind of like the raw wood top but it was in bad shape so I just decided to paint it.
Here is what the table looked like after I just painted it.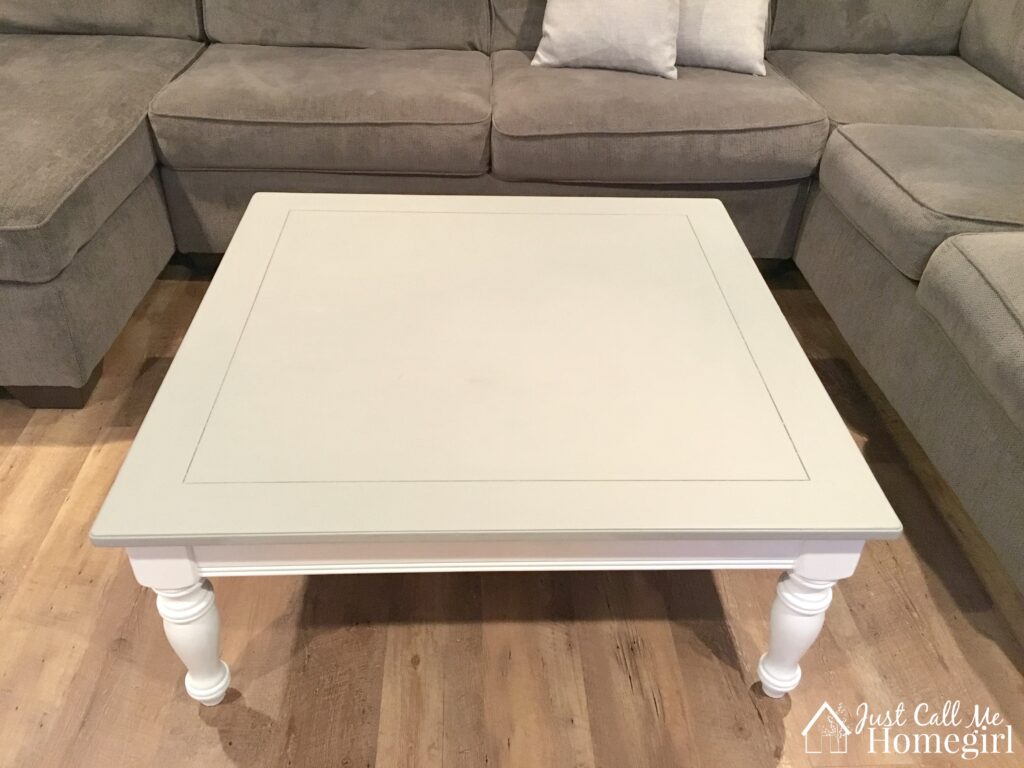 I really liked it but as it sat there for a couple days I decided it needed something.
Since I recently just organized my craft room, I remembered seeing a stencil that I had purchased years ago and never used…see what happens when you're organized!
I grabbed the stencil and supplies and started to paint.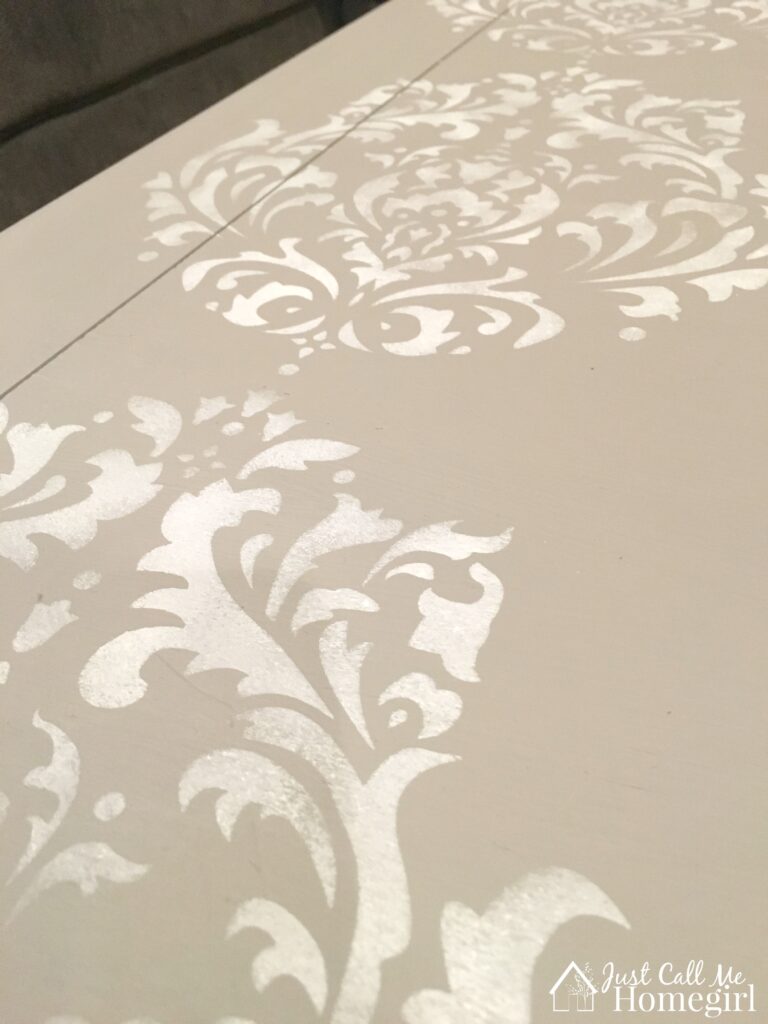 I really like how it turned out. The stencil gave it a little something but not over the top.
Now that the coffee table is in place it's giving me the itch to keep going in this room. Hopefully I'll have more updates for you soon!
Here is the supply list for this project: Affiliate links provided for you convenience. See full disclosure here.
White latex paint for bottom
Valspar's Chalk Paint in Woolen Stockings for the top
Valspar's Clear Sealing Wax
Paint for stencil
Painters Tape