Do any of you have a room that you LOVE but also hate at the same time? I did. It was our sunroom.
When we went on our first showing of our house I loved this 3 season room off of the dining room/kitchen. It had a ton of new windows, high ceilings with a sunlight and a ton of light coming in.
The part I hated? The walls were stained plywood with weird leaves thrown about, and a horrible stained blue berber carpet.
This is what it looked like when we first saw the house.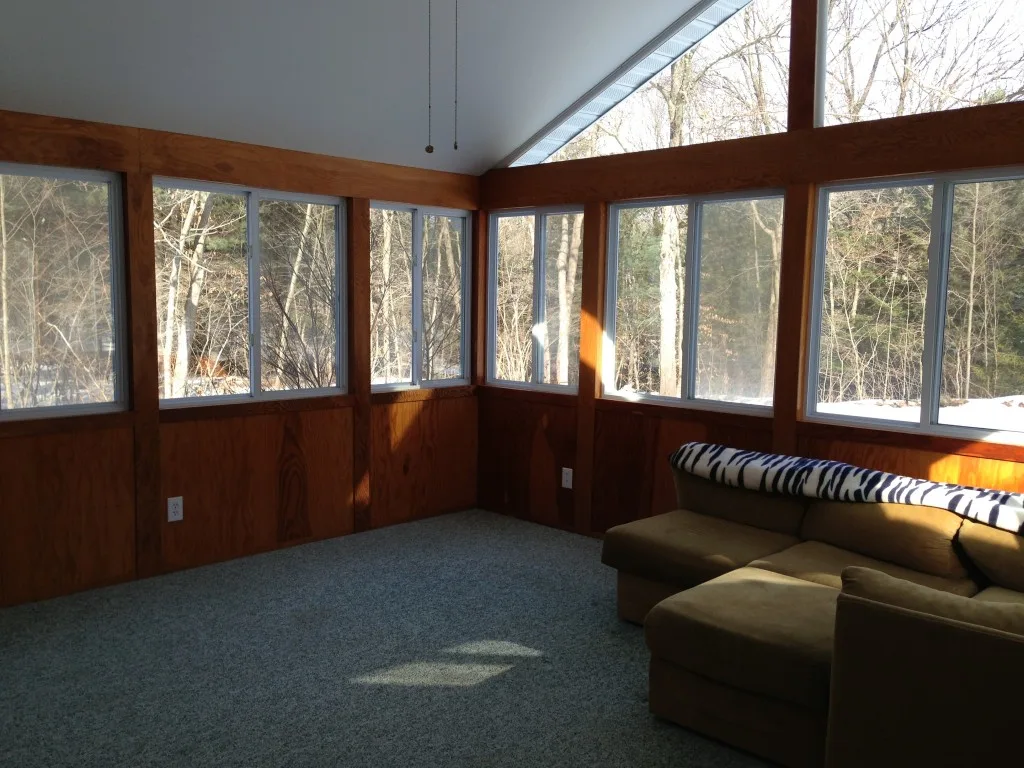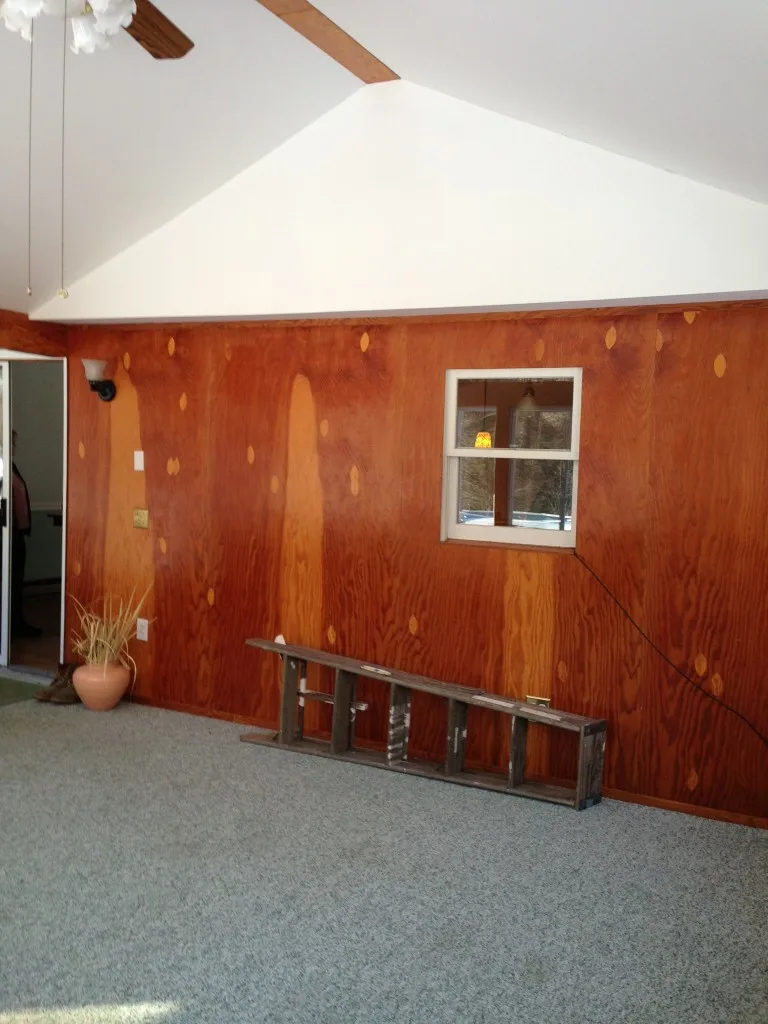 I knew I wanted to paint it all white. I hate white on the walls of the interior of my home, but in a sunroom, I couldn't wait for it to be white and bright.
I also knew that the carpet had to go. It was the only place in the house that had carpet and with a new little one crawling around I cringed if he ever crawled off the blanket I put down.
So those were going to be my first two and biggest projects in this room.
I figured I would start by priming a section of the room where it was a weird bump out that didn't really have a purpose. I wanted to see how much the primer covered or if the stain would bleed through.
First coat of primer…ugh.
This was going to be a long process….and it was.
I ended up doing 3 coats of primer, and two coats of paint in the entire room! If you didn't catch that…I did 5 coats of paint in entire room!!!! What a nightmare. But, on the bright side (pun intended) I LOVED it.
Flooring time!
We ripped out the old carpet and I began demoing the tile in the weird bump out space.
There was some mold on the plywood underneath the carpet because they didn't do a great job caulking the wall where it met the deck on the outside. So we replaced the plywood in a few spots, and where the tile was. We then laid down Luan board to make a nice smooth, flat surface to lay down the floor.
The flooring I choose was from Home Depot. It's called (affiliate link) TrafficMASTER Allure Flooring It's a vinyl plank flooring and it's awesome! We used the same one in our basement and everyone loves the look. They think it's real wood! It's great for high humidity and we we wanted something flexible since it's our sunroom. It gets really hot and really cold.
The best part is it's easy to put down. I did it by myself without any help from the hubby. I'm pretty proud of it and I think it looks amazing!
What do you think?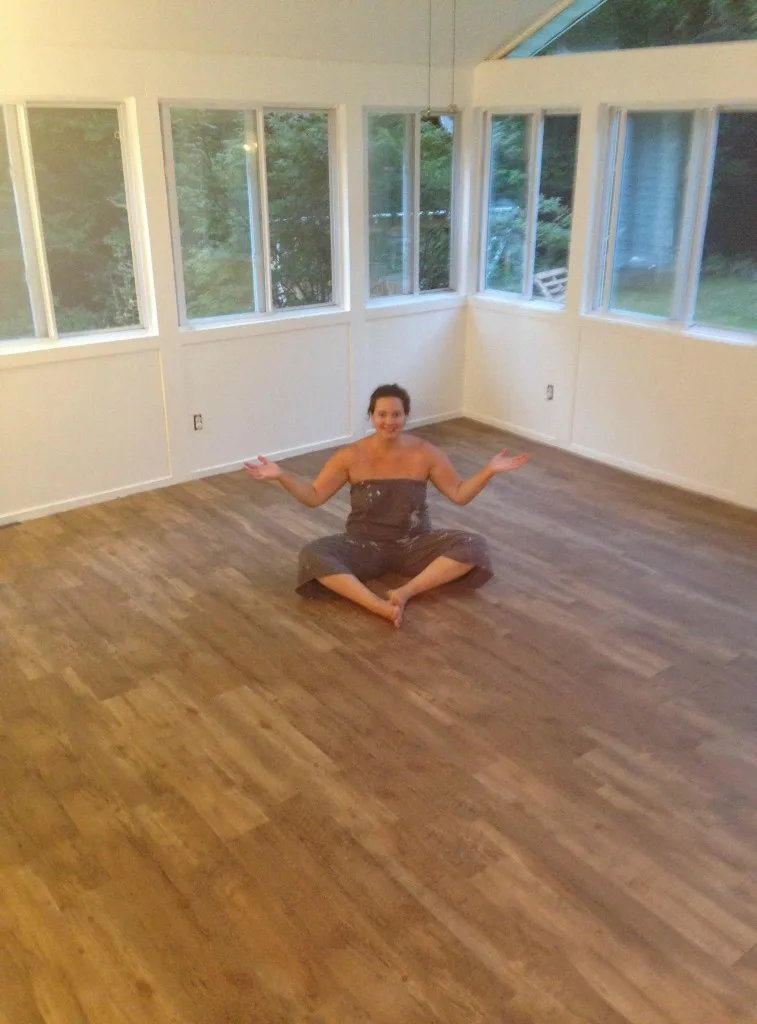 This sunroom renovation is a series so check back or subscribe to keep up with our updates!