I had originally purchased this ottoman from Ikea about 4 years ago to use in a staging, and I decided I didn't like it that house, the next house or in the next house and so on. So in my warehouse it sat, got moved, moved again and ultimately just thrown around.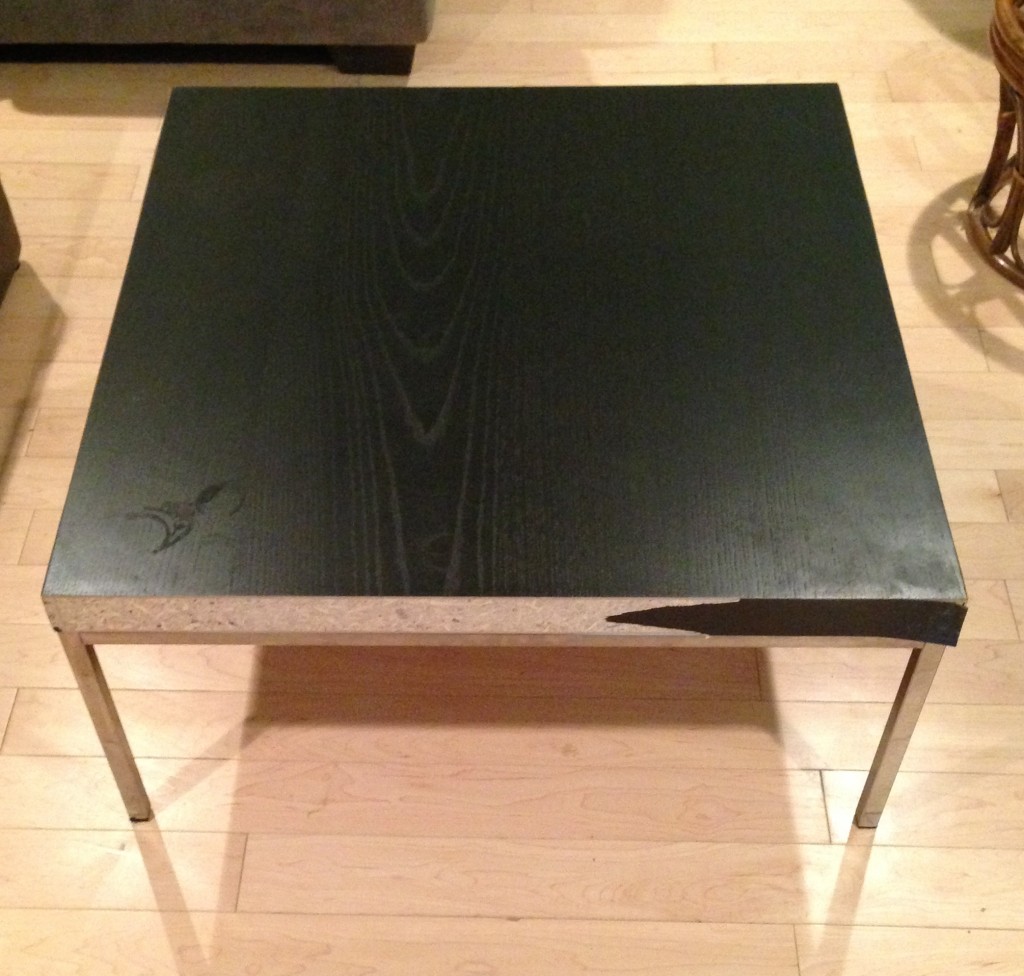 For the past two years I've said I will just recover it and use it. Well again it sat in the warehouse still getting thrown around and getting damaged.
But FINALLY I told myself it's time to recover it. I'm so glad I did because I love it!
Here is how I did it:
I wanted to pick a fabric that if I didn't end up using it in our living room, we could use it in the sunroom or in our downstairs family room.
I found this fabric on sale at Jo-Ann fabric for $10 a yard. I didn't measure the table to know how much fabric to get so I just got 3 yards. I figured I could make matching pillows or pillows for staging from the extra material.
I had some extra foam from my headboard project so I used that and I bought some batting from Jo-Ann's as well.
I started out by cutting the foam to size and using a spray adhesive to stick it to the top of the table.
I realized I should have taken the table top off first so I did that next and laid it on top of the batting. Using my staple gun I started to staple the batting to the top of the table pulling it tight as I went.
(Forgot to take a picture)
I measured out my fabric, ironed it and did the same process as the batting. Stapled all the sides down, pulling tight as I went and I left the corners for last.
I tried playing with the corners but they weren't working for me. So I quickly Googled upholstery corners and found this video and got the idea. I didn't do it exactly that way but whatever way I did it it worked!
I cut off the extra fabric, exposed the screw holes, and screwed the leg farm back on the table and VOILA!
My new Ottoman! What do you think?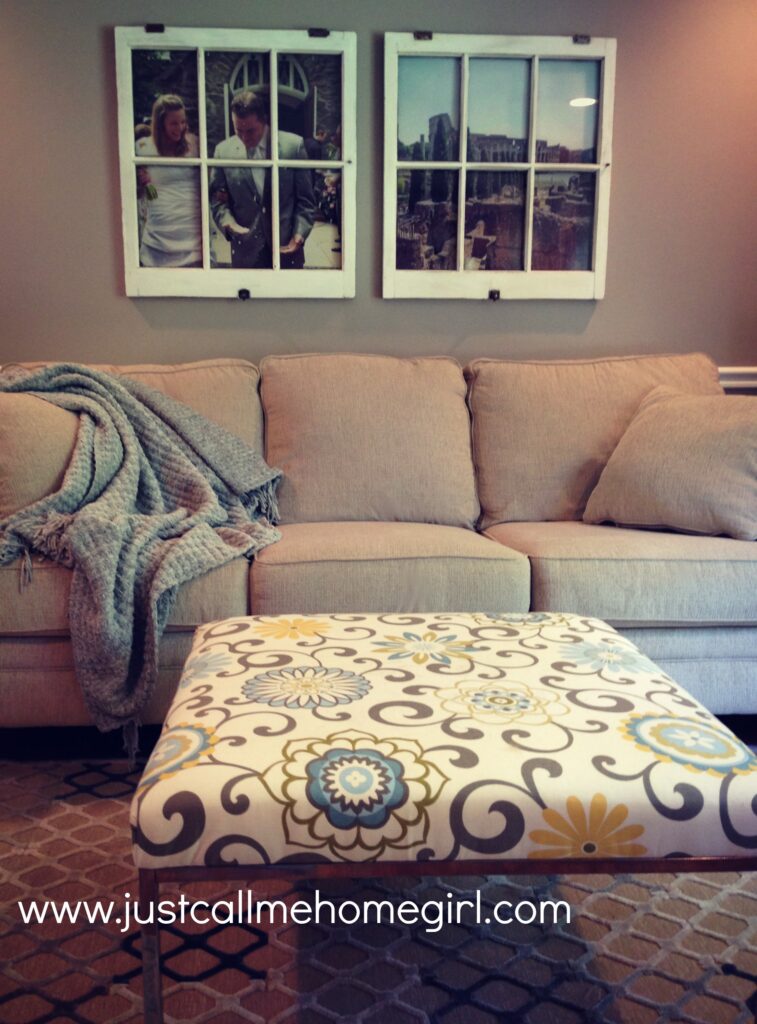 Post link up at Remodelaholic