Last June when I was in the hospital having our daughter, I think my son had a huge growth spurt and in my eyes grew 2 feet, grew out of his shoes and just became a big "little" boy.
It could have been that I now had a 6 lb baby so everything looked big, but I knew he wasn't my "baby" anymore.
Since then every time I walked into his room, I would see things that hadn't been changed since he was a baby.
Now that he's a big boy I wanted to start changing them out. Starting with the curtains.
My Mom, made these curtains for his nursery. They were perfect. We would point out all the little animals on them and make their animal noises.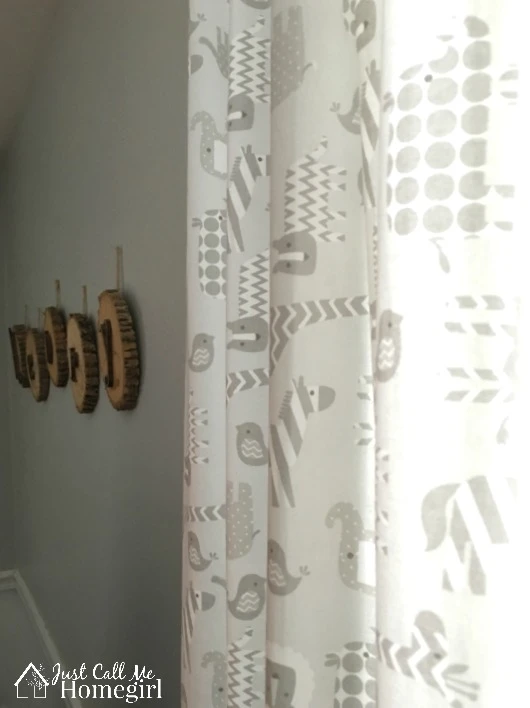 But with him such a big boy I felt we needed to change them up.
I wanted to go with something more sophisticated, but still had a young boy feel.
He loves anything to do with transportation, trains, cars, airplanes, and trucks.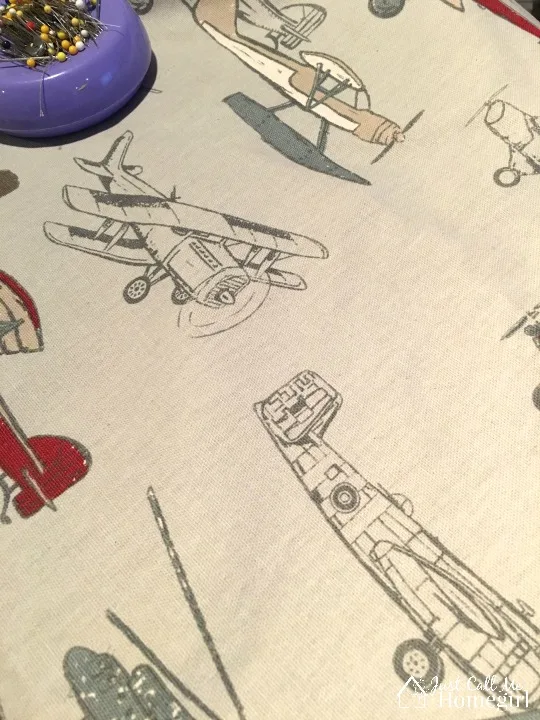 So when I saw this Vintage Airplane fabric on Fabric.com I knew it would be perfect.
I showed Henry the fabric before I ordered it to make sure he liked it and he did.
When the fabric arrived it was even better than I imagined! The coloring was perfect, it was heavier than his other ones and Henry loved it.
I'm going to spare you the tutorial on how to make the curtains. You can find plenty searching Pinterest. I made basic ones. hemmed the sides and made a pocket at the top. Easy peasy.
I love how they came out. The only problem is now I am itching to makeover more of his room. Maybe paint it a darker color, add more shelving and fun play areas..it's a sickness I tell ya!
I think the best moment of making these curtains was when I was hanging them up Henry was on his bed and he says, "I'm happy." I asked, "Why are happy?" He responded," I'm happy you made these for me." This little 3 year old makes my heart melt!