I'm now obsessed with the color we painted our son's room.
Week 3 of Calling it Home's One Room Challenge had me so excited to finally paint. I have already removed the chair rail and I was ready to go. I feel like once you get the painting done in a room then the fun part begins of adding the details and bringing everything together.
Since his room was such a "baby light grey" I wanted to add a darker dramatic gray that was more "big boy."
I chose Valspar's Grey Suit (4004-2A). I love it. It's deep and dark and a great backdrop for so many other colors. By the way, it covered in one coat! I did his whole room with less than a gallon!
To remind you, here is what his paint color was before – you can also see the whole before room on my Week 1 Post and design plan.
And now…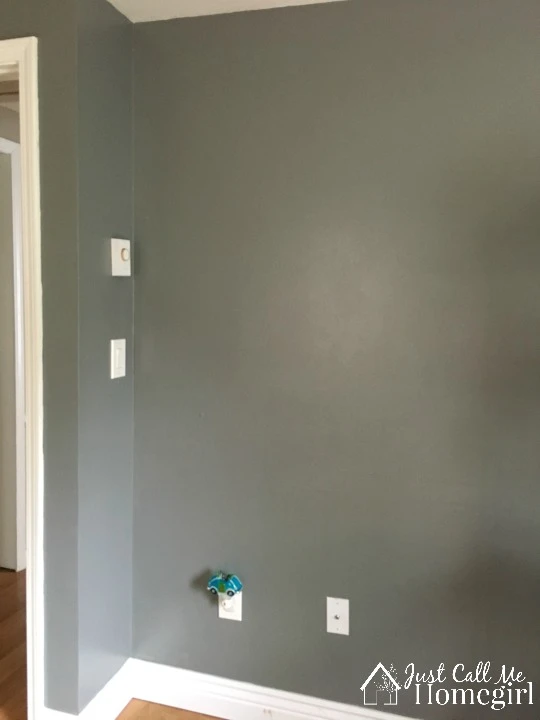 Don't you just love it??
Oh and my son also loves it. Mission accomplished. Momma's happy and son is happy.
So this is what made me want to paint and do the One Room Challenge in the first place…the new curtains I made him were not cutting it with the old paint color…
Look at how awesome it looks now!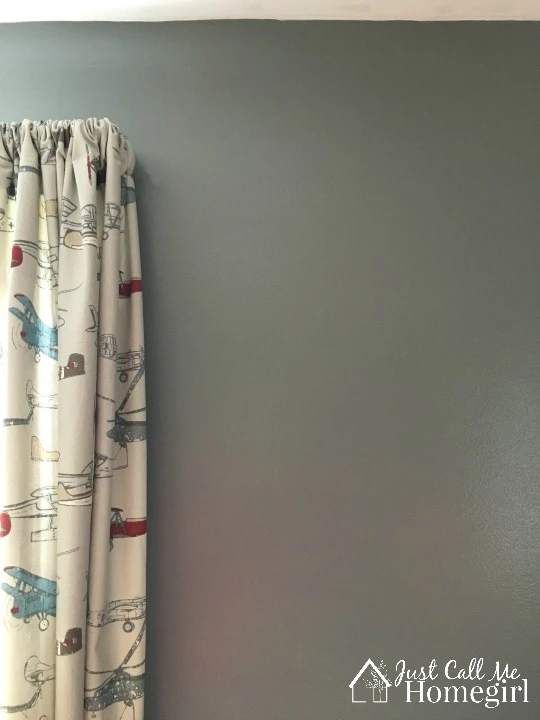 I can't wait to get the new bedding I ordered. Yes, his bed is not made. Real life.
I can't wait until next week when I start putting everything together!
Let's take a look at what I have accomplished so far on my list:
Remove the chair rail
Paint
Install new curtain rods
Create a new headboard
Create more toy storage
Gallery Wall
Here is what I am thinking of getting/making:
Large rug
New comforter
New light
Wall decor
Seating
Nightstand
Ah well! I still have 3 more weeks!
I want to thank my official sponsors for this One Room Challenge: Valspar and JCPenney!