It's final reveal time and it feels so good!
Living in a raised ranch or split level as some of you call it, the entry always seems to be a problem when it comes to decorating or storage.
We mostly use our side door to come in the home so storage wasn't a concern for us, as long as we had a place for guests to hang their coats.
Before we moved in this is what the entry looked like…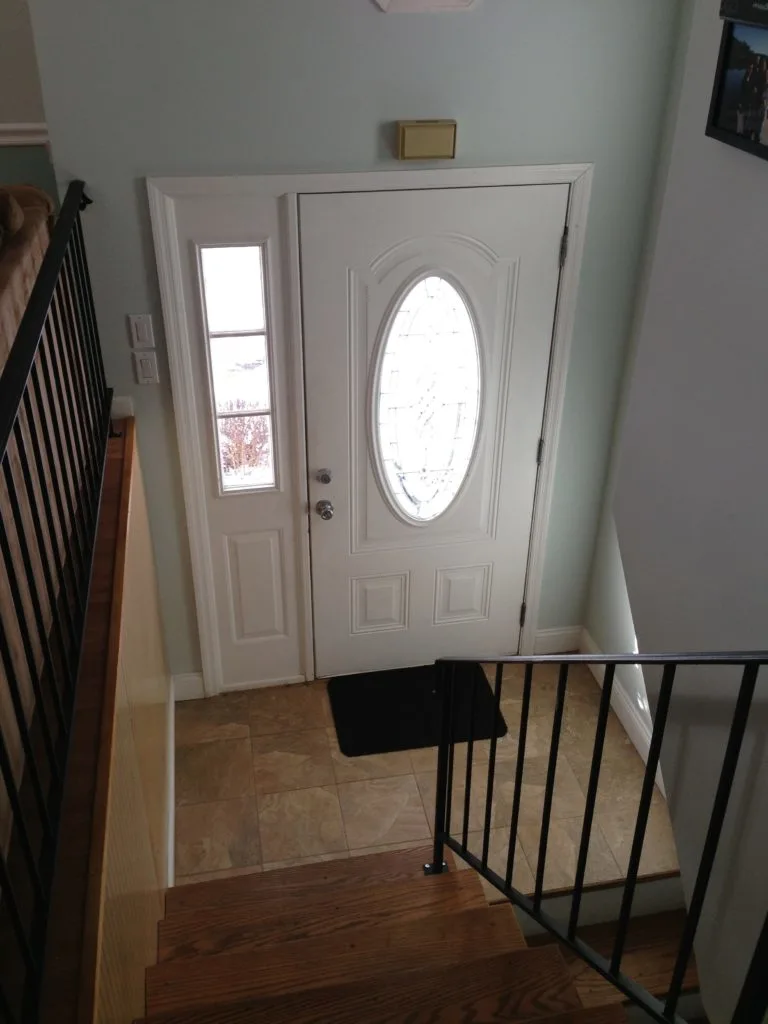 The railing was really unsafe especially with little ones. Plus it was really cold and just not my style.
One of the first things we did was remove the iron railing, and create a built in bookcase at the top of the stairs instead. (It's still my most popular post!)
So instead of the railing we extended the wall up and this is what it looked like after we did that…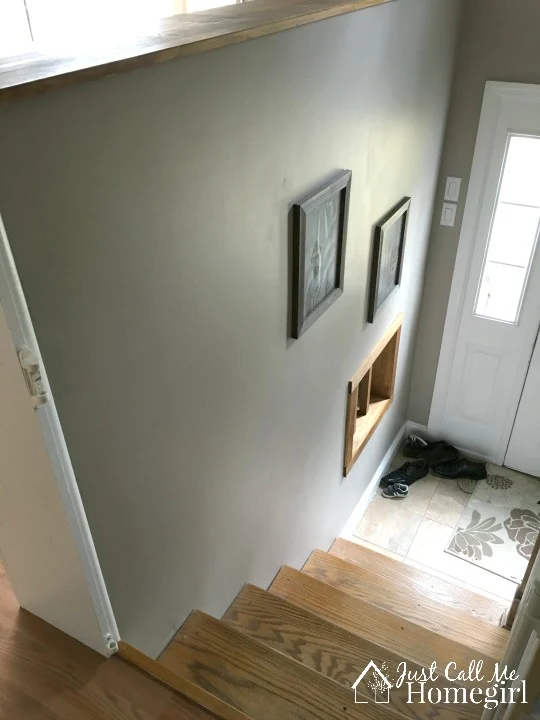 Well after 2 years I still didn't love the entry. I wanted it brighter, I wanted the stairs darker, I wanted the tile removed and I wanted it to feel finished.
So that's exactly what we did. You might remember that we recently added faux shiplap to that wall. I think it gives it a finished and brighter look.
While we did the shiplap I thought it was the perfect time to remove the tile and replace it with one of my favorite floors, Allure Traffic Master.
Finally last week my Mom and Dad came to help out with some projects that I couldn't complete while pregnant. Staining the steps was on the top of the list. My Mom gave them a quick sanding and re-stained using a darker stain that we had leftover from our dining room table.
I LOVE my entry now. It's calming, welcoming and bright. What do you think?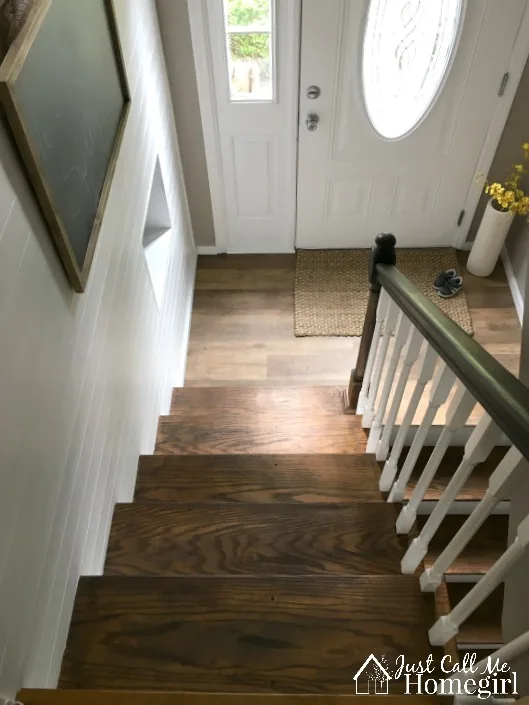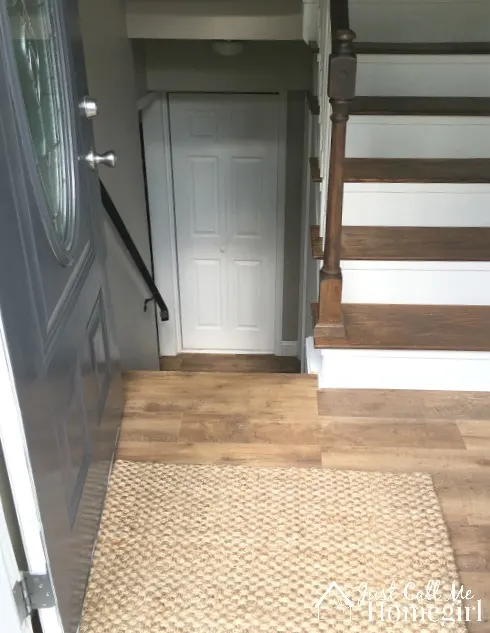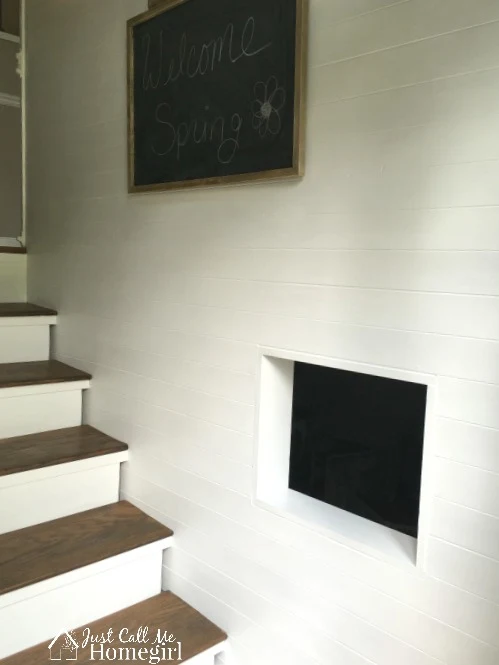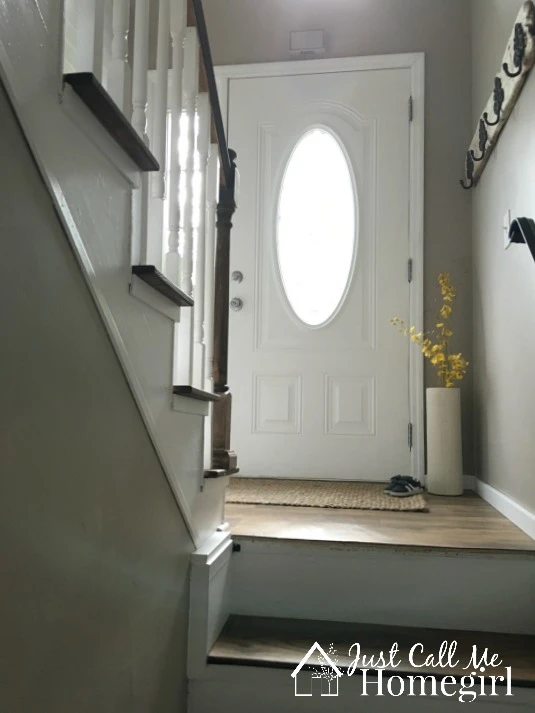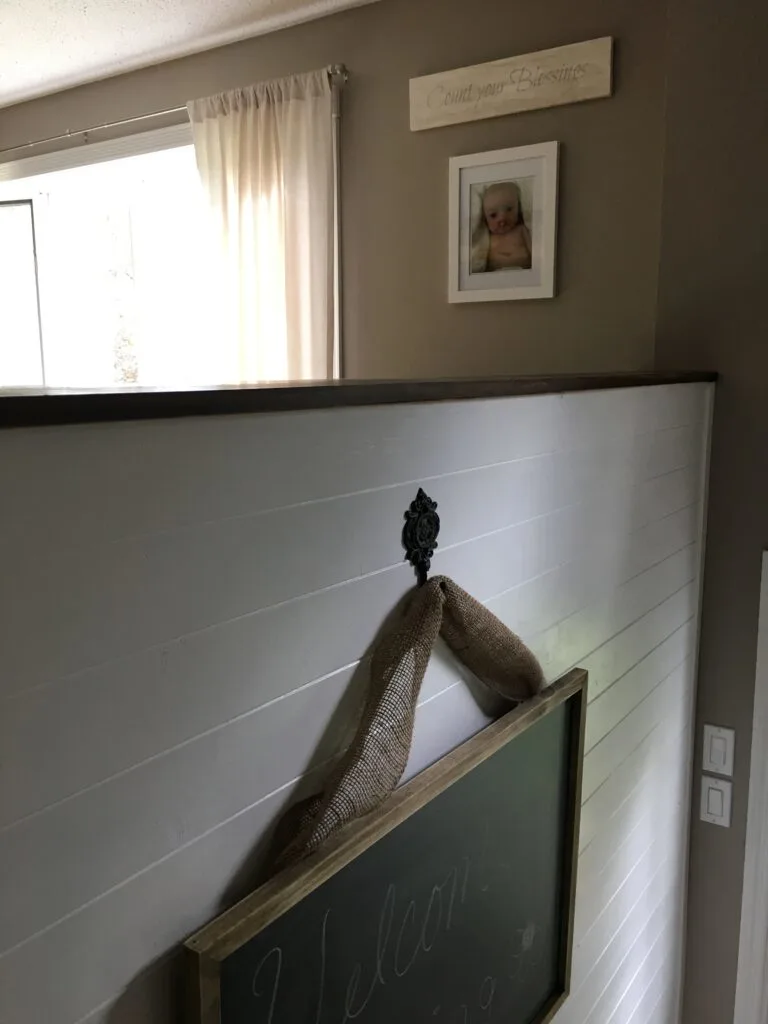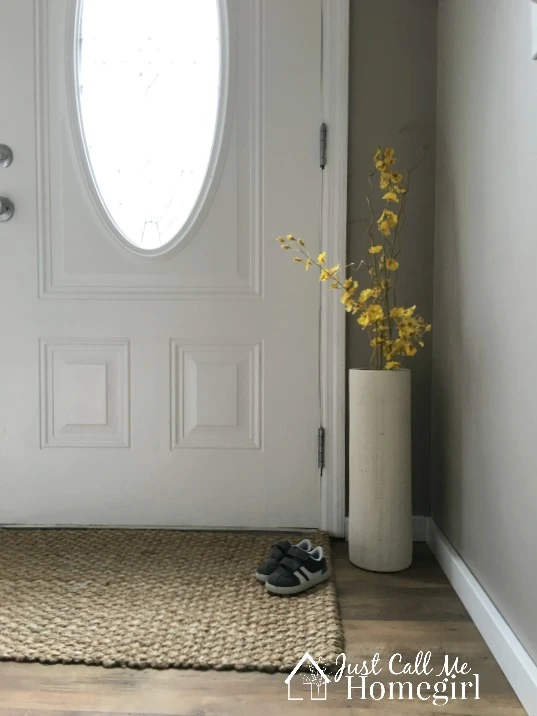 Now I just have to work on my chalkboard writing skills!
Shop The Post
(Affiliate links added for your convenience. See full disclosure here.)
Driftwood Coat Rack – Homegirl Interiors Etsy Shop
Jute Rug – Homegoods (see similar here)
Paint Color – Sherwin Williams, Perfect Greige
Allure Traffic Master Flooring – Home Depot
Minwax Stain in Kona