I have been so giddy lately! I told my husband the other day that with all the projects that I have done in the last few weeks, I feel like our house is getting more and more where I want it to be.
I have been purchasing pieces that I have always been looking for, so my rooms never really felt complete. Now they're getting there and I feel this sense of calm when I walk into a room because I'm not constantly thinking, I need to get this and that.
One of the pieces I have always been searching for…the last four year…is something to go under our TV in the downstairs family room. I started the renovation of this room about a year and a half ago when I replaced the flooring and repainted. Since then it's been kinda a catch all. If I had an extra piece of furniture I didn't know what to do with it would go here.
When we moved in we placed a dresser under the TV, but then we moved that into my sons room.
But we needed something there so I just threw a console table there temporarily to hold the cable box etc.
I have always known that I wanted to create built-ins on this wall so I didn't want to hide the cords yet, and I also didn't want to start decorating.
Then I came along this piece on the Facebook Marketplace.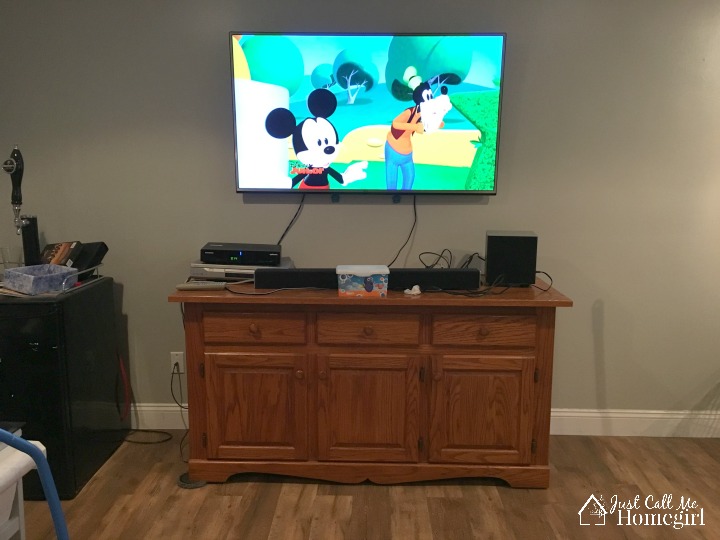 This piece is large, has storage and is solid. It's so heavy! I scored it for $100 and it's worth every penny.
Of course the orange oak had to go. So out came the white paint! I used Benjamin Moore Advanced Paint in Simply White. It's the same paint I used to paint our kitchen cabinets. I love this paint. It's a latex paint but acts like an oil base. It also dries to a rock hard finish so no need to use Polyurethane!
I was going to use my Homeright paint sprayer to paint, but since it was so heavy I didn't have the heart to ask my husband to move it outside again, then move it back inside.
So I just used a mini roller and a paint brush for the hard to reach parts.
I also changed out the hardware to some awesome cup pulls and knobs from Hobby Lobby.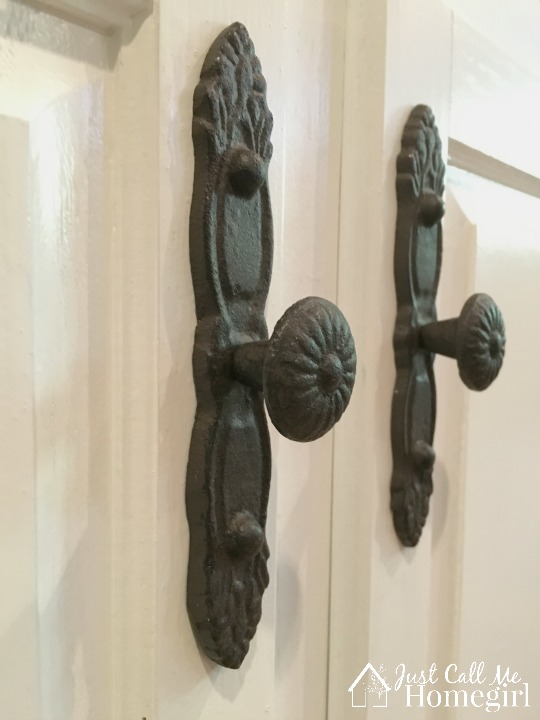 I also took out the middle drawer for a spot for the cable box.
I love how the piece turned out.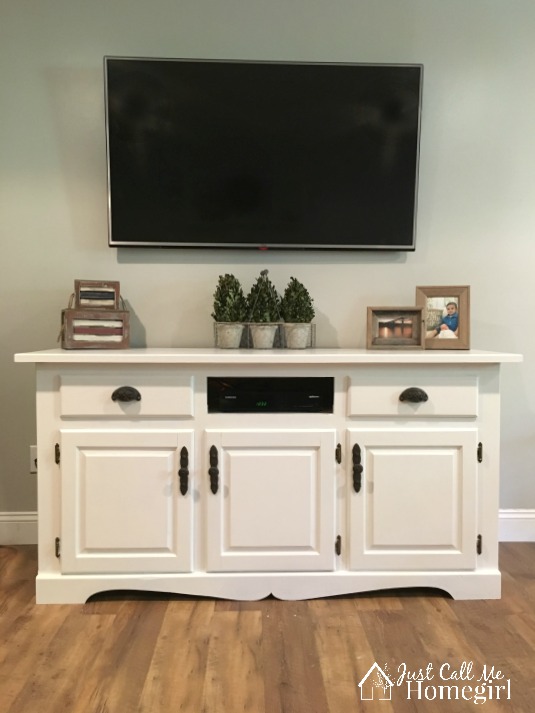 I'm thinking when it's time for us to put in our built-ins this piece is perfect to build off of. Basically I have half of my built ins done!
I really want to decorate around the TV but for now I'll leave it like it is…maybe I can convince my hubby we need built ins sooner rather than later…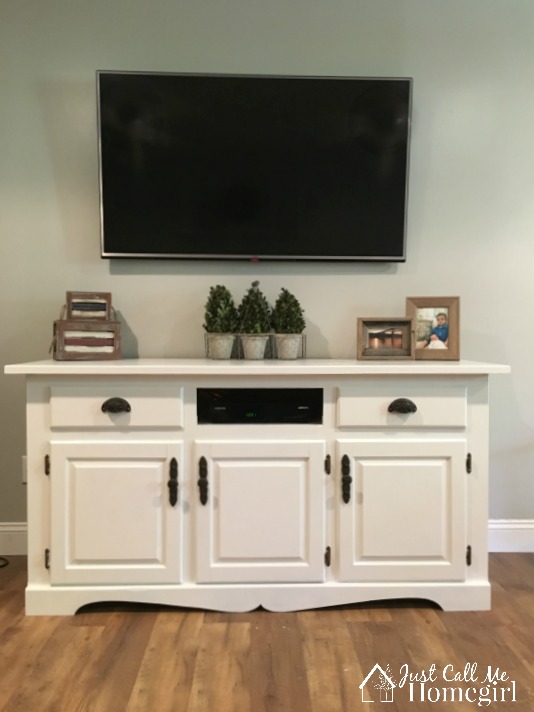 Sources: (Affiliate links, see full disclosure here.)
Since I posted this tutorial this little area has already gotten a little makeover around the TV.
See the full tutorial here for the sign