For those of you who follow me on Facebook you might remember the Facebook Live video I did where I was trying to grey wash the top of a round table for my sunroom. Well first, the video was a complete disaster! To start off it was sideways which I didn't know until too late, then I didn't have a clean paint brush so I was using one of those tiny sponge brushes and it just wasn't working.
SoI stopped the video, I cleaned out an actual paint brush, and continued to work on the table.
So if you didn't pop over to see the video here this what I started with: Top was stained and the bottom was black.
I painted the bottom with Valspar's Chalky Finish paint in white.
For the top I thinned out Valspar's Chalky Finish paint in Woolen Stockings. I love this color I used it on the end tables in this room and also on our coffee table in our family room.
It wasn't the grey washed look I was going for but I still ended up loving it!
Since I had thinned out the paint, it was thin enough that you can still see the grain of the wood which is what I wanted.
In my last post I talked about finding pieces lately that I have been looking for, for awhile. This is one of them. I needed a certain size, and since I just wanted to paint it, it didn't need to be in great shape. I just wanted it under $50. I scored this table for $40 it was in great shape so win for me!
We can now eat a meal, play some games, or I can even get some work done in my favorite room in the house!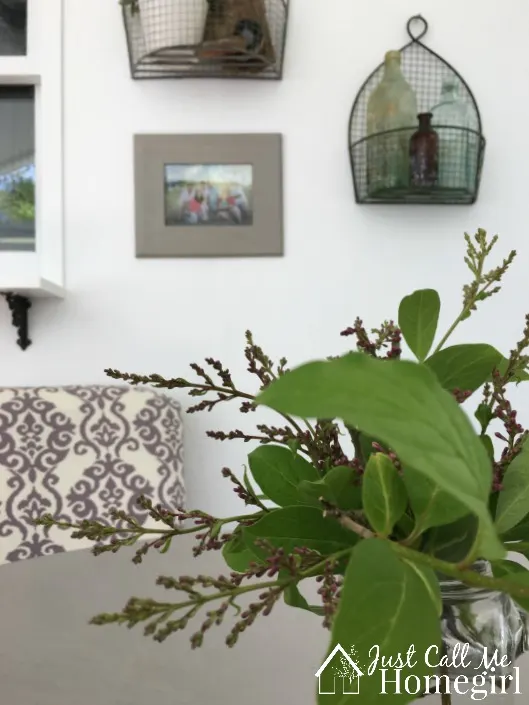 I love this little cozy corner.