These beauties came across my Facebook Marketplace They were listed for FREE!! So of course I pounced on them and had my husband pick them up on the way home from work.
I loved the detail and they were in relatively good shape.
So while on a what seems like a weekly trip to Lowes, I grabbed Valspar's Chalky Finish Paint.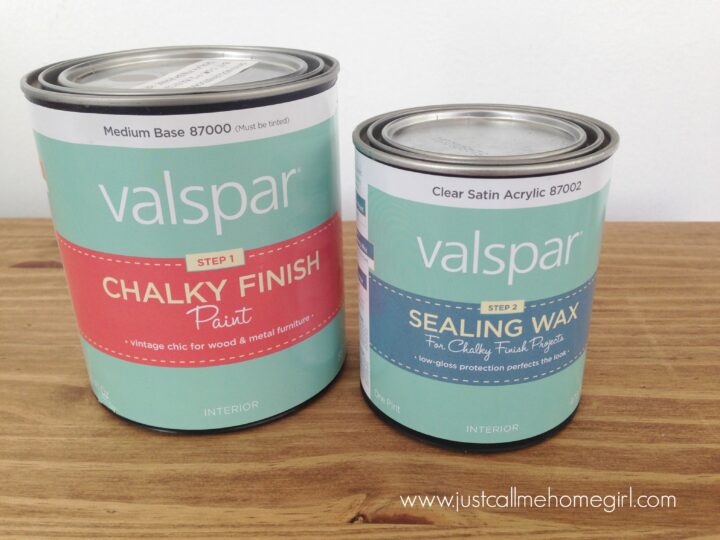 I picked a soft gray color called Woolen Stockings.
When I opened the can to finally paint, I was really surprised how smooth and creamy it was. It was definitely thicker than some other chalky finish paint I usually use because of the cheaper cost.
When I started painting I was really excited because it covered beautifully. If it were not for me missing some parts, I probably would not have done a second coat.
I also used Valspar's clear sealing wax to seal the whole piece. It was easy to put and also really smooth.
I spray painted the hardware with Rustoleum's silver spray paint and reattached.
At first I didn't think I wanted to distress the piece but they are about 60 years old so I figured I had to do them justice and show their age a little.
I really LOVE the way these turned out!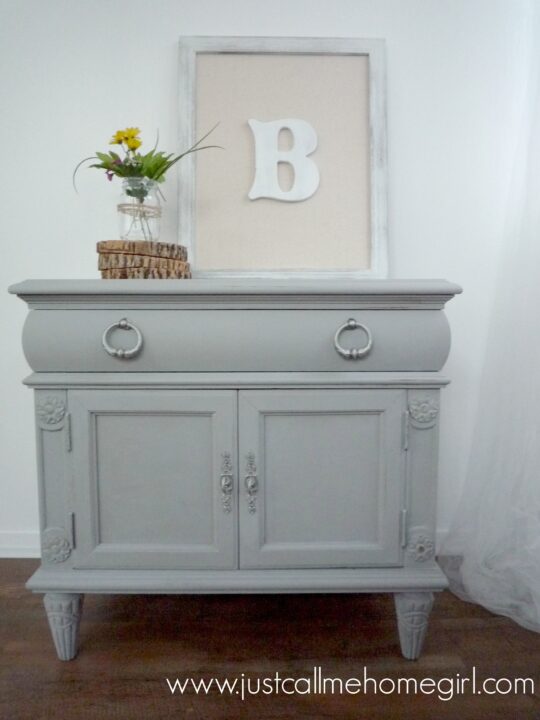 What do you think?
Follow me on Instagram to see my projects and tips in real time!
I loved these pieces and after using them in our sunroom for about a year I decided to sell them. I love flipping and selling furniture! You can constantly change out the furniture in your home for free because you're making money on each flip!
See my tips and tricks for buying and selling on Facebook Marketplace here.