Our downstairs family room has been really slow going since we moved in over 4 years ago. At first we just weren't spending a lot of time down there. But now, we spend a lot of time there. Especially in the summer since it's really cool down there.
We have already replaced the floor and early this summer I also made over this buffet into a console.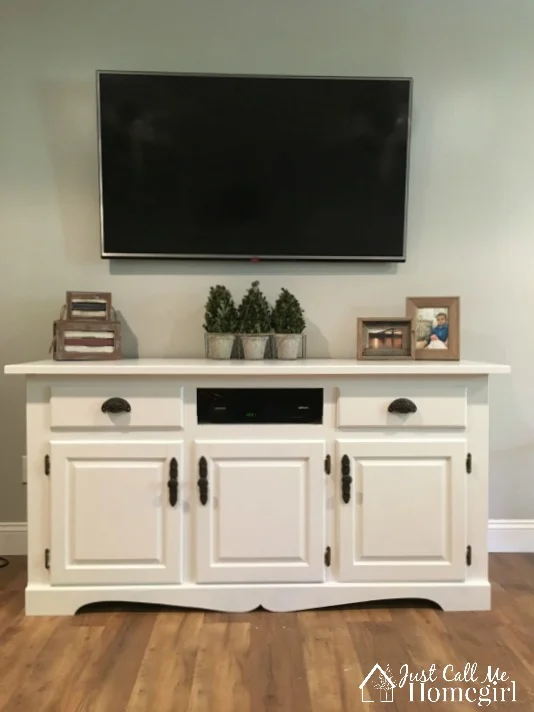 I ultimately want to put built ins around the TV but I realized this summer they're not going to come anytime soon so I might as well decorate the room as it is now instead of waiting until the built ins are built.
I choose to frame the tv with pictures of the kids and create a sign with a quote we always say. "Nice and Cozy" I love it here because I think there will be a lot of family nights in the room all cuddled up on the couch watching movies and eating ice cream. All while being nice and cozy!
For the sign I used one of the easiest way to create pretty words without having a stencil.
I have had this reclaimed driftwood board for a few months waiting for me to do something with it.
It was the perfect size for over the TV.
I went onto www.picmonkey.com and printed out the words in the font I wanted.
Then place the paper where you want the words on the board.
Using a pen trace the outline of the words while pushing hard to make an indent into the wood.
When you take the paper off you can see the outline you just indented into the wood. Then you can either paint with a small brush or do as I did and just fill it in with a Sharpie!
It really is that easy.
I actually made this sign Live on my Facebook page. If you'd like to see it you can find it here.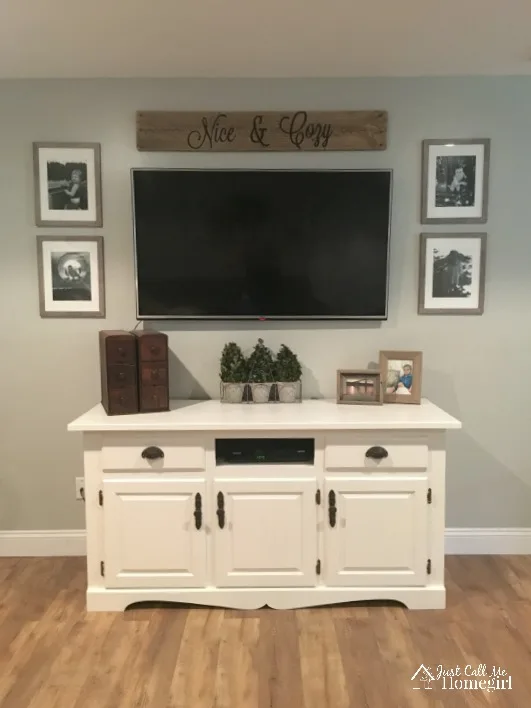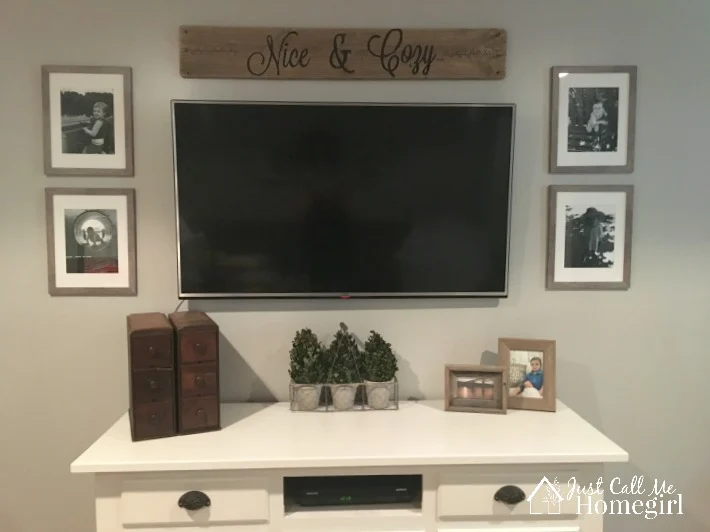 SaveSaveSaveSave
SaveSave