You might know me as a driftwood hoarder but I realized I might have a little pinecone hoarder in me as well.
While looking for driftwood this summer at the lake, I came across a ton of mini pinecones on the beach. They were so cute I knew I had to take a ton for something!
At first I was thinking of a wreath or garland but as I was looking around through my supplies I came across a piece of circle cardboard that I had saved from…wait for it…a frozen pizza! I remember when I was making the pizza and I took off the cardboard I thought oh this has no stains or anything on it. I could probably use this for something…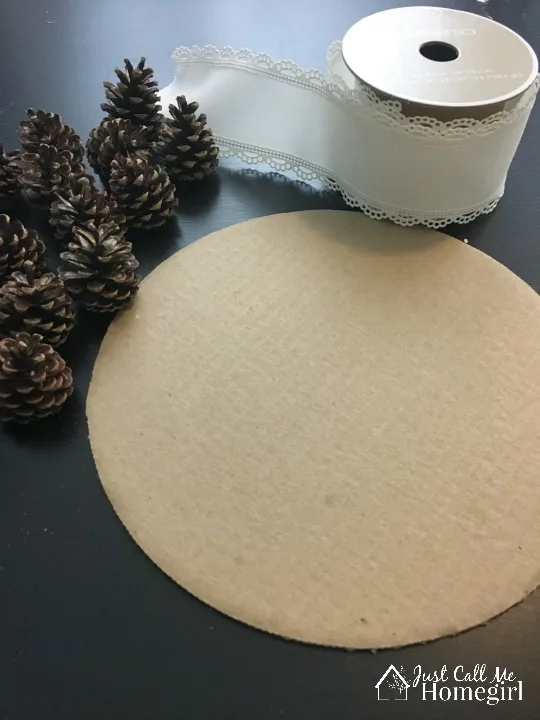 So here we are!
I first cut a slit in the circle with scissors and put my ribbon through that I wanted to use. I did this first because I didn't know how much I would be able to manipulate it once the pinecones were on.
Once the ribbon was on I just started hot gluing the pinecones.
When the whole circle was covered I went over any holes that I could see the cardboard with another pinecone.
This also gave it a 3 dimensional look as well.
You could also fill in the holes with acorns or flowers or anything you'd like.
Once done I chose to hang it on an empty frame.
I love the natural, rustic feel it has. You could even add berries or change the ribbon out for the holidays.
I originally did this on my Facebook page live.
See it here: