A couple of weeks ago I shared my new board and batten that we put up next to our door to make a little "kid zone". Just an update, They love it, Henry is so excited to hang up his coat and put his shoes under his little stool!
Anyway there was a blank area above ones side that I wanted to make a sign for. I have been itching to use my wood burner again, since I don't think I have used it since my DIY a Gift Series last year.
I constantly get asked how I make signs with no stencil. You can check out my 7 ways to make a sign post but for this one I printed out what I wanted it to say, which was our last name, taped it to where I wanted it to be, then outlined it with a pen making sure I was pushing hard enough for it to make a little indent on the wood.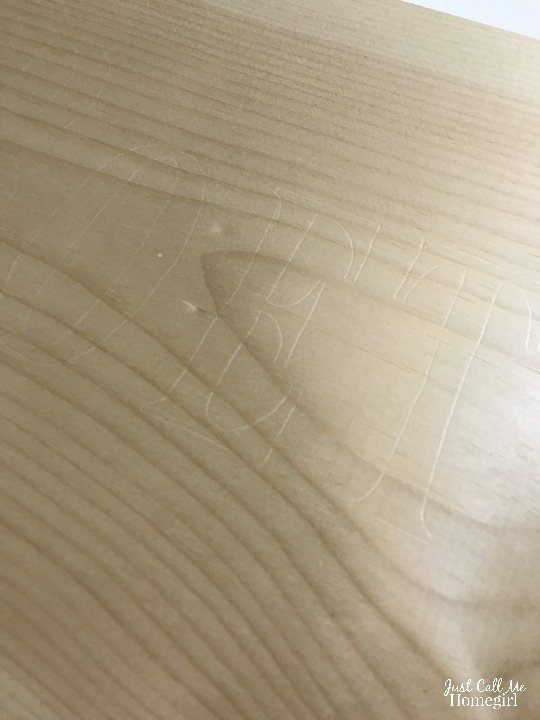 That way I could just outline it with the wood burner easily without messing around with a stencil.
After I filled in our Last name, I stained the piece because I knew I wanted to paint it and distress it. But I didn't want the distressing to show the yellowness of the wood.
After staining, I painted over the entire sign and then sanded it down to distress and expose the wood burned name.
I love the wood burn and the depth and texture it give the sign instead of just painted on.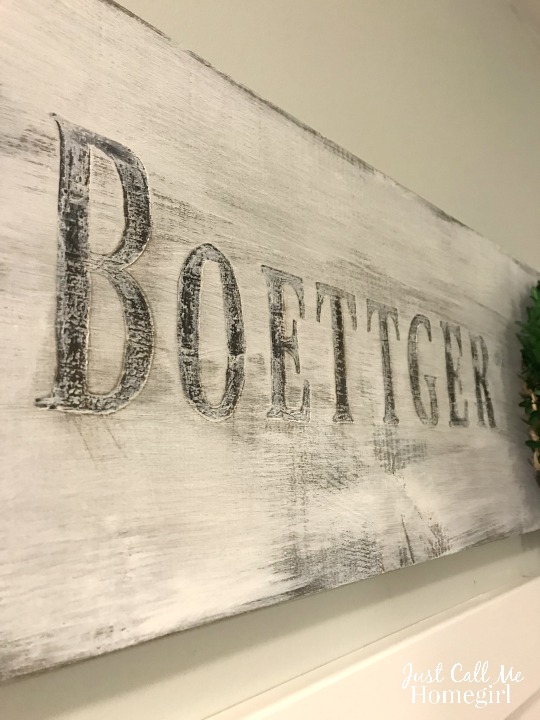 I also added a hook to the side of the name. I don't really decorate for the seasons or holidays in this entry but I wanted to add a little something. So this hook allows me to hang a seasonal wreath, or a small decorative item just to make it a little more festive down here.
What do you think?
To find items I used in this post, like the wood burner,
always shop my Amazon store for all my favorite products and supplies.