Ever come across something while shopping and have so many ideas come to you instantly?
That's what happened while shopping at Home Depot and found 24″ grading stakes that were inexpensive for a huge pack!
The first idea that came to my head was lining our walkway with little snowmen made with these stakes. I had so much fun making this and they turned out so cute!
Some of the following links are Affiliate links. Click here to see my full disclosure.
Supplies:
Steps:
Paint the stakes white. I did both sides
Using the permanent markers, draw a cute face for your snowmen. You can find a lot of ideas searching pinterest.
Using a hot glue gun wrap felt around the head to make a hat
Cut a long strip to use as a scarf.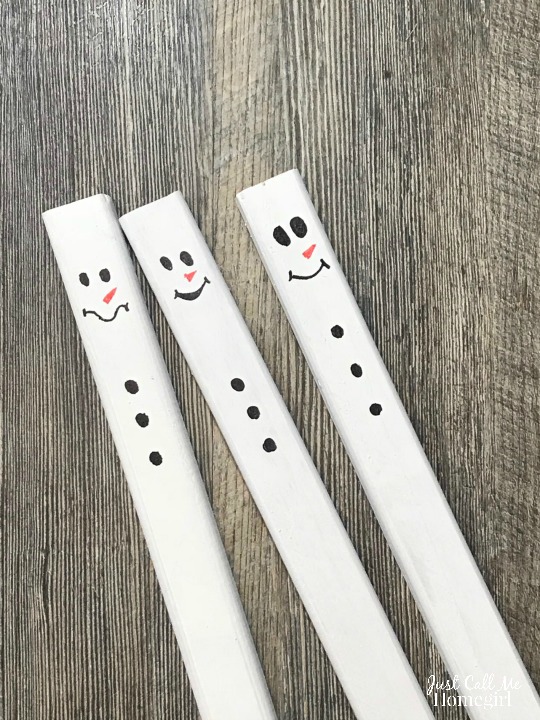 Now you can either place them outside in pots on your porch, line the walkway or driveway for even throw them in a bucket for inside decorations!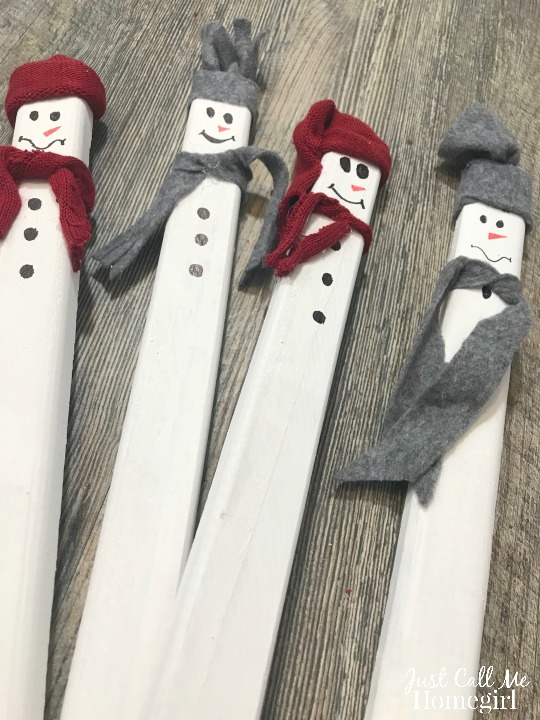 These are so easy and versatile. I love the price too!