A few years ago I saw a picture of a snowman made out of spindles and I have been on the hunt for used spindles ever since. I have look at yard sales, flea markets and also my local ReStore but they are still going for about $3-4 a piece. Which is a little more than I want to spend. Especially since I wanted a bunch.
While shopping at Lowe's this summer I came across a bundle of 24″ grading wood stakes. It was really cheap for a pack of 24! You can also find them at Amazon here for less that 40 cents a piece! Those are prices I like.
Supplies: (affiliate links)
Steps:
Paint the stakes white. I did both sides
Using the permanent markers, draw a cute face for your snowmen. You can find a lot of ideas searching pinterest.
Using a hot glue gun wrap felt around the head to make a hat
Cut a long strip to use as a scarf.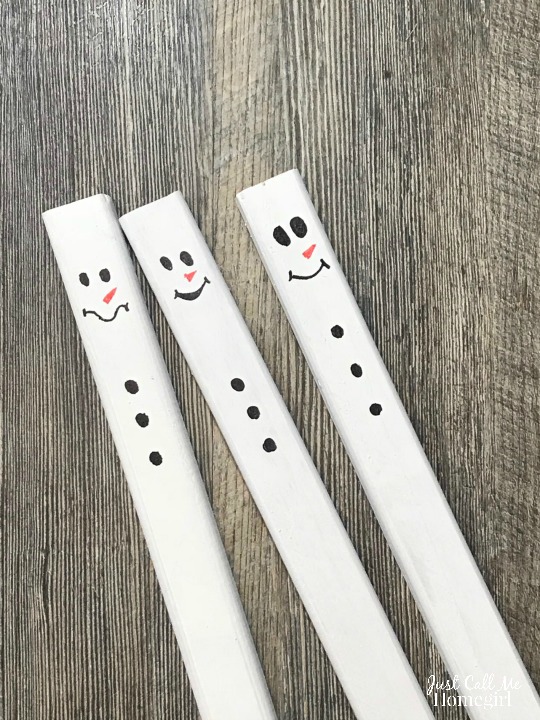 Now you can either place them outside in pots on your porch, line the walkway or driveway for even throw them in a bucket for inside decorations!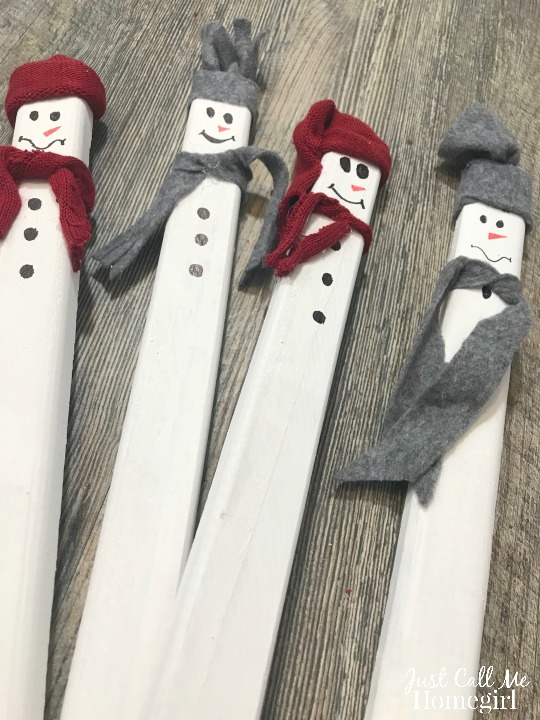 These are so easy and versatile. I love the price too!
These snowmen are now available in my shop! Shop here!