It's been one year since I painted my kitchen cabinets and I want to tell you what I think of them.
Here is what they looked like before…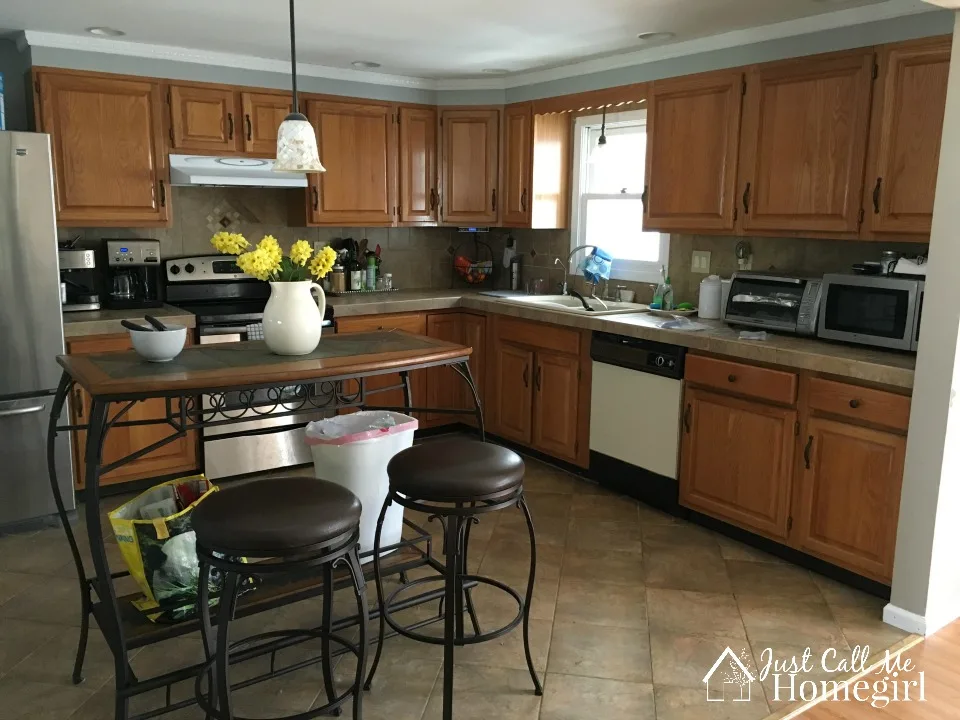 And the after…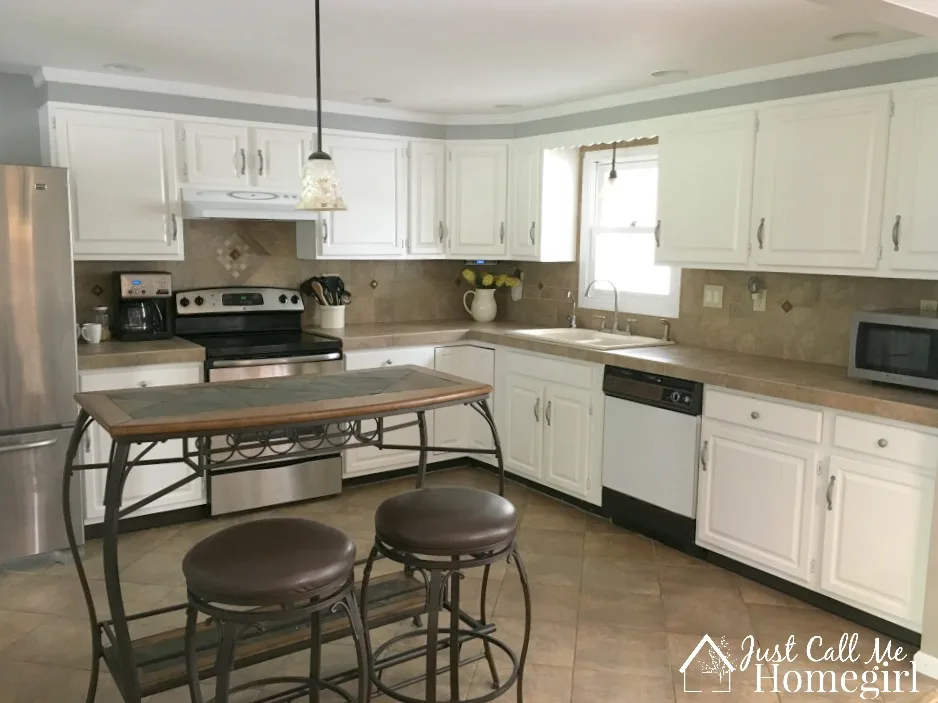 But let me tell you, one year later, I still love them.
This paint has held up so well. There is only one little spot with a chip in it and it's above the silverware drawer, most likely from putting in the silverware in and hitting that spot.
It's literally the only chip.
I really think that the prep, and the paint are the secrets to them holding up so well. You can see the how I painted them in the original post here.
The one part that I'm not liking are the handles and pulls. The spray paint I used is coming off the handles we use the most. I think it's because we didn't use a deglosser or primer on them. We just spray painted as is so they will probably get another coat this summer.
If your thinking of painting your cabinets, I think the most important part is the actual paint you use.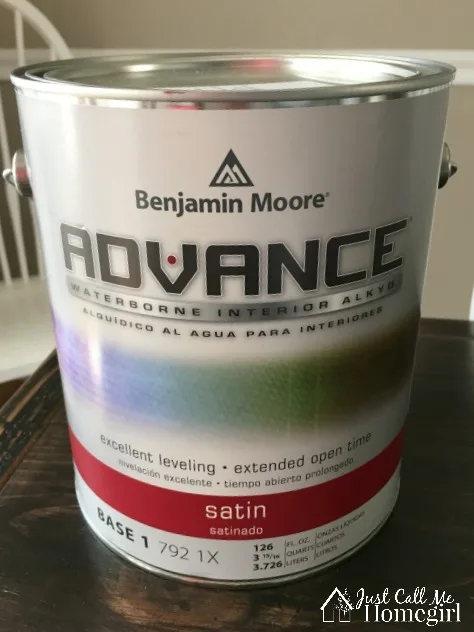 I used Benjamin Moore's Advanced in Simply White. This paint is the best for cabinets in my opinion. (and no, I'm not paid to say that) I just love this paint.
The paint is a latex paint that acts like an oil paint. It's slow drying so you have the time to look for drips. It also dries to a rock hard furniture finish so there is no need to seal it.
It took less than a gallon to paint these cabinets, and a year later I am still using this paint on our rocking chair, console table and some other little projects…oh and I still have paint left!
You might see a lot of posts about painting your cabinets with no prep, which is fine, but for me I wanted to do it right from the beginning. I plan on having these cabinets for a long time and I didn't want to worry about chipping and peeling.
If you have any questions about painting your cabinets, feel free to leave a comment!
Now time to get rid the the counters an back splash!