Two years ago we started our sunroom renovation. We got the main parts down with paint and flooring but then it stalled. A few months later I put our curtains up and it stalled again.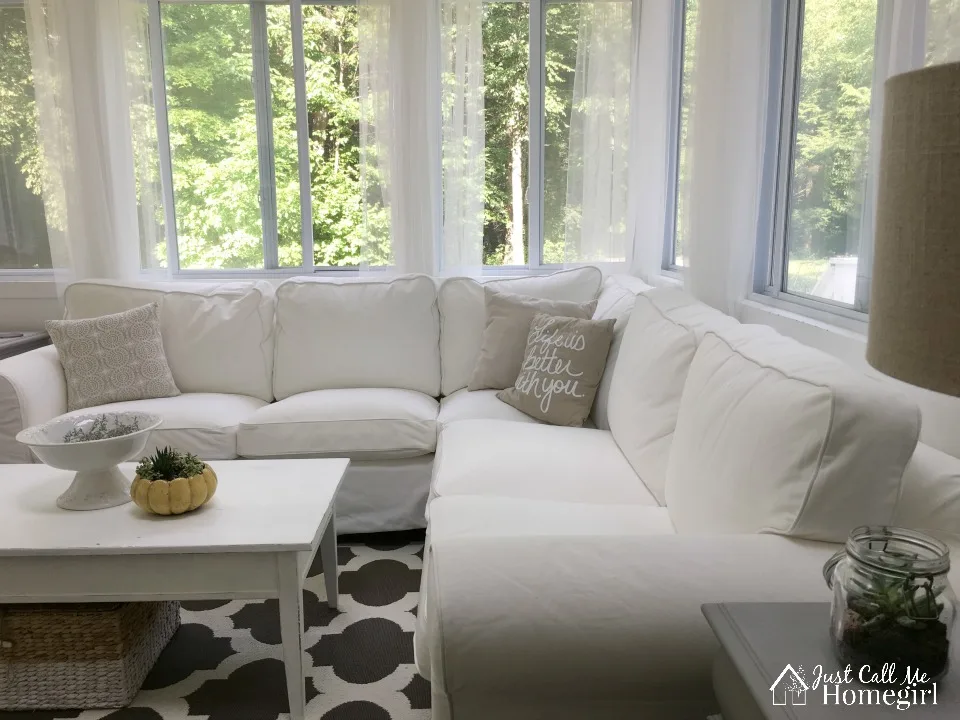 This was the year I was going to finish the sunroom. I was so excited that I finally got my sectional that I have been wanting, hung our television and made over a coffee table. I was on a roll and it felt so good to have my coffee hanging out on the couch, while nursing our newborn and our son was watching Thomas the Train. That was June.
All of a sudden when July came, New York was hit with unbearable heat and humidity. It was brutal to be in that room in the middle of the day so we could only enjoy it at night once the air got cooler.
It's still hot here. But I am determined to get the sunroom done this year! I don't think I will but it's on the list!
In the meantime, my Dad brought up a gorgeous piece of driftwood that I knew had a place right above the TV. (of course I can't say no to driftwood!)
My sunroom is definitely my happy place in our home. So it's fitting that I wanted to make a sign that expressed that.
With our curtains we have a slight industrial look with our metal curtain rods so I wanted to bring a little of that into this sign instead of like our other signs with just writing.
I purchase the little metal letters from Michael's at 70% off and used a hot glue gun to adhere them to the driftwood.
For the writing I used the same technique I used on one of my other driftwood signs.
I love the way the mixed materials look on the sign.
What do you think?