Most of you know that I am also a Home Stager, well I was shopping for a home and I needed a lamp shade but couldn't find the right one in the budget. So I actually found this lamp on clearance for a great price. It had the shade I needed but the lamp was dreadful.
Well, I bought it just for the shade and I figured I would just sell the lamp base on one of those Facebook Yard Sale Sites.
I tried FOREVER to sell it but had no takers. I was sitting in my office one evening, the lamp was on the floor and it hit me.
I immediately started taking the whole thing apart. So I was left with this.
I grabbed some, yes I said "some" of my driftwood. Please don't judge me over my driftwood obsession.
I also grabbed my drill and started drilling.
I had to be a little careful while drilling since it is a dead wood, some pieces tend to be very brittle. So I lost a few along the way.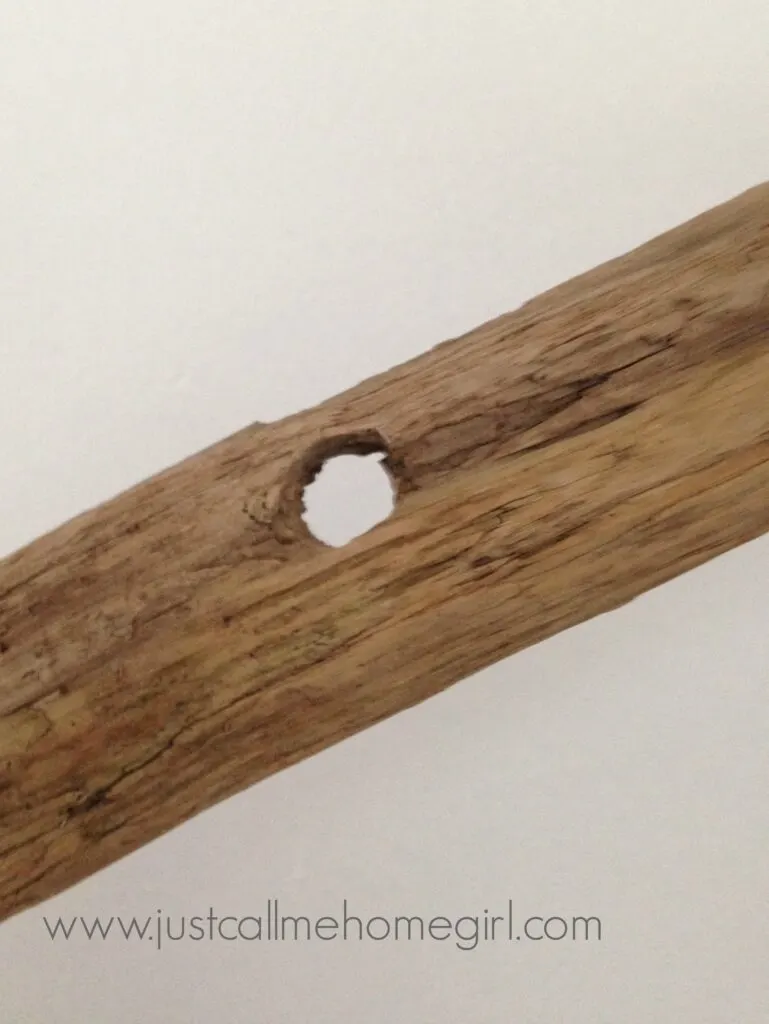 I stacked the wood over the lamp post, reassembled the electric, grabbed a shade from my staging inventory that I wasn't using and voila!
I'm obsessed. It fits perfectly into our sunroom that is still being updated!
What do you think?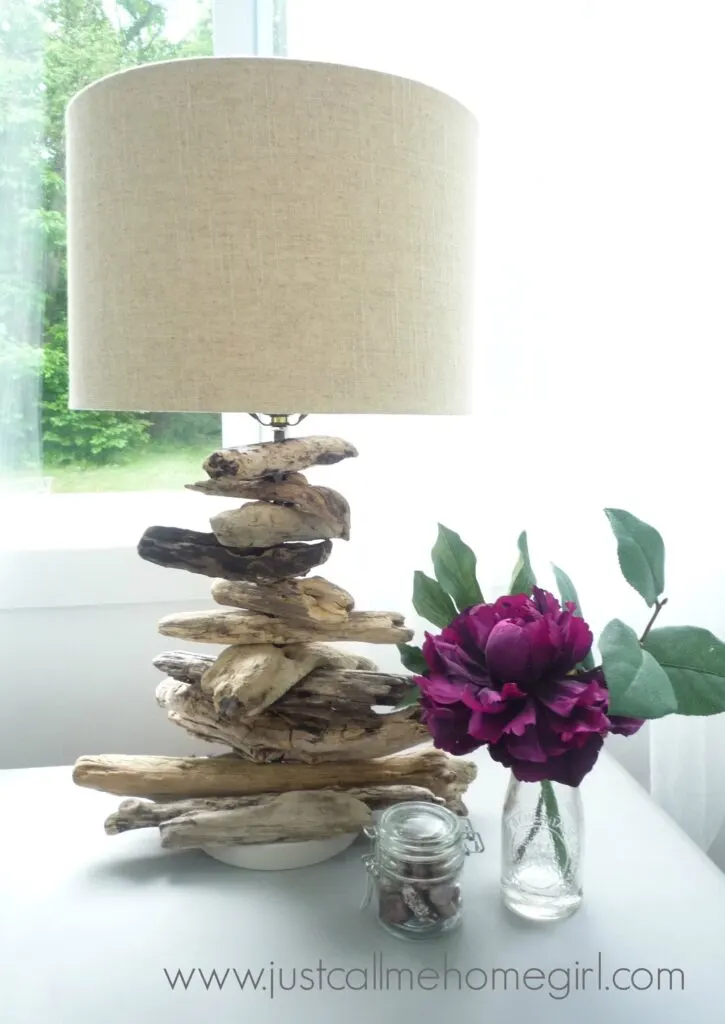 Want to know what I did with the glass piece of the other lamp? Find it here.