Since we moved into our home 2 years ago, our master bedroom has always been missing something. Our only dresser space, where one would usually put "all the pretty things" actually has our TV on it and only a little bit of room for my husband and I to share.
A friend of mine posted a small dresser for sale on a Facebook Sale group and I jumped. It was the same dresser we already had but the smaller version. It's not my perfect piece, but it works for now and when I find that perfect piece this one fits right into our guest room. I finally have a place to showcase my girly things and create a mini gallery wall.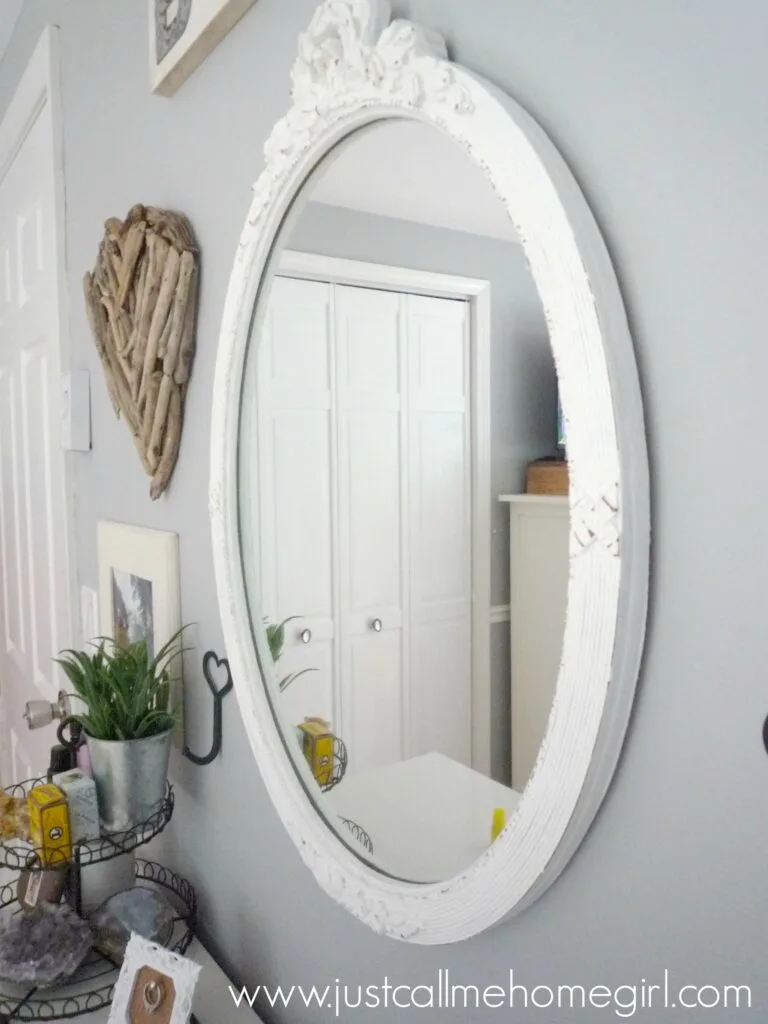 I had this mirror for about 4 years, waiting for me to do something with it. Now I had my place. I painted and distressed and it fits perfectly.
If you have been following my blog then you know I am a lover of driftwood. So, of course it's only fitting that I made a driftwood heart for the bedroom…
I also love us. Us, as in me and my hubby. I found these metal letters at Michael's on clearance for .29! So I found our initials, and a few others for more projects and made this cute sign out of scrap wood.
The "love" mirror I bought 2 years ago and has been floating around the house. I originally bought it for over the bed but it was just too small for our massive headboard. Finally it has a home.
The wall planter I also scored at Michael's on clearance for $3! I clipped some photo's of our wedding and on the beach with tiny clothes pins. I'll think of something to put in there later.
On the dresser I utilized a stand my mother used for cupcakes, to house some essential oils I use all the time, rocks of course, and some mementos from our Honeymoon in Italy.
The large tray I made from an old picture frame, and on it I placed, yes, more rocks…some small pretty containers with jewelry and a cloche I actually made from a lamp. Remember my driftwood lamp? Well this is what I took off the old lamp!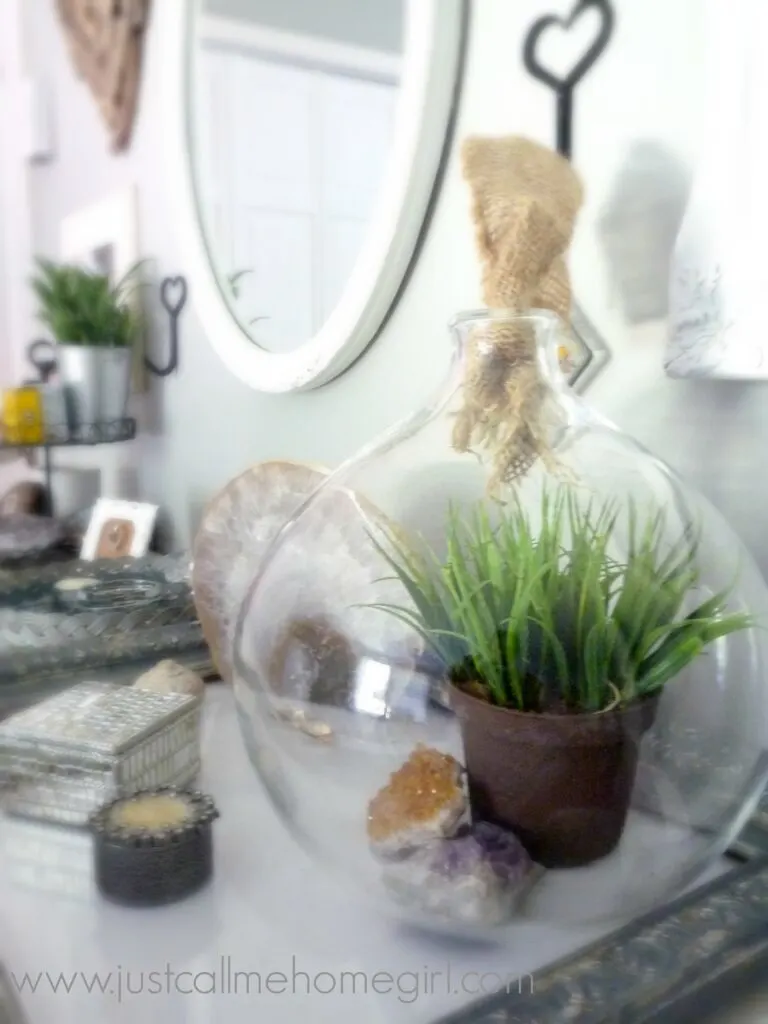 I love this little corner of my room now. My husband really likes it too. He said to me…"What a difference some things on the wall can make. It actually feels like a finished room."
I love it when he actually "gets it".