Fall lawn care is something we have been slacking on in recent years..well except getting rid of the obscene amount of leaves we have in our yard.
But this Fall I needed to get in gear since I wanted to do all of this in the Spring, but you know, pandemic. So here I am getting all the things done in my yard in the Fall which will hopefully help create a beautiful Spring yard!
You can see this whole process in my Instagram Highlights under STIHL Yard Boss.
Cultivate
One of the first things I wanted to address is the the spots in our yard where we had trees taken out. They were taken out LAST Year and for the life of us we could not get grass to grow no matter how much seed we put down.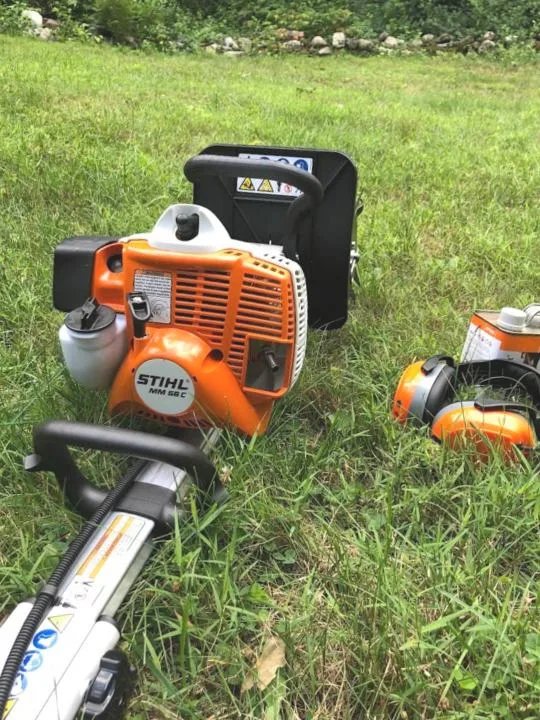 I decided to basically start from scratch. I added fresh organic soil to each of the spots, roughly raked it out and then used my STIHL Yard Boss with the Pick Tine Cultivator attachment to go over each spot, mix the soil into the ground and get the ground soil loose and ready for seed.
Aerate
Our yard has spots that have become compacted and thin so with the ease of changing the attachment to the aerator on the Yard Boss, I was ready to aerate those areas in no time.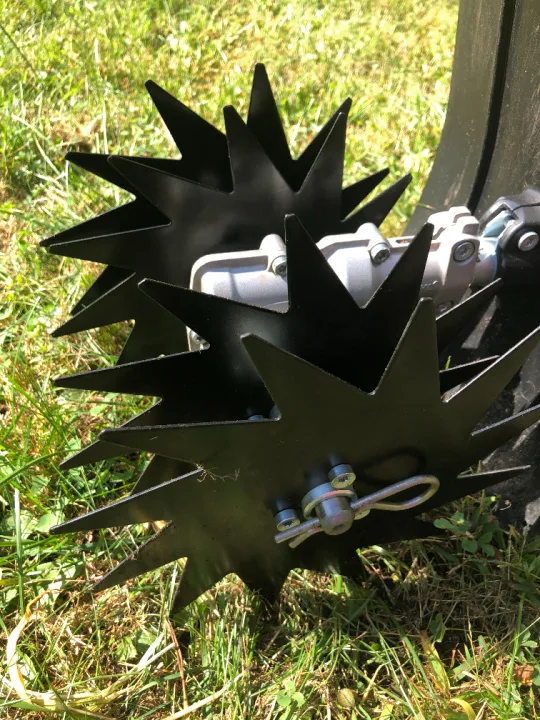 To change the attachment is very simple. It's a pull of a pin and sliding the attachments on and off.
I went over the spots that needed aerating with ease.
Top Dressing
Top dressing your yard is the process of spreading a thin layer of compost of soil our your lawn or sections of you lawn. It helps break down thatch, amend the soil as well as add nutrients to your lawn organically and improves drainage.
There were a couple of spots that were looking sad so we used the extra organic soil we had cultivated with and added it to those spots after aerating.
Seed
After everything was done, I went ahead and placed seed in all the spots and a few more with extra seed. Overseeding your lawn is best to do in the Fall. The soil is still warm which means the seed will germinate faster. Also, weed growth starts to taper off, so your new grass won't have to compete for sunshine, water, and nutrients.
I don't have an after for you but I will keep you posted in the Spring to see how everything comes together!
If you are interested in the STIHL Yard Boss for your projects you can find your local STIHL here.
Don't forget to check out my other Projects using STIHL Products!