On a recent trip to Homegoods, I saw basket plant stands that I thought would be a great addition to a little corner by our buffet. The baskets weren't really the tone/color I liked and also by looking at them they looked really easy for something that could be a DIY.
They were around $40 and I knew I could do it for cheaper. While walking the aisles I found a cute basket with a tone and size that would work to DIY my own plant stand. Bingo and only $12.99!
The only thing I needed now was legs and the ones at the store basically just looked like dowels so that's what I purchased. 11/4″ 4′ dowel from Lowes.
After looking online to see what angle the legs should be cut at I came to the conclusion to cut the dowels on a 10 degree angle on my Miter saw on both sides parallel.
I cut the dowel into 16″ legs.
I also cut a piece of scrap board to fit into the bottom of the basket. I was going to drill through the scrap wood and basket into the legs.
I marked where the legs would be by creating a circle then marking 120 degrees around the circle to make three marks.
This is where the legs are going to go through.
After trying this way it just wasn't working I couldn't get the legs looking great.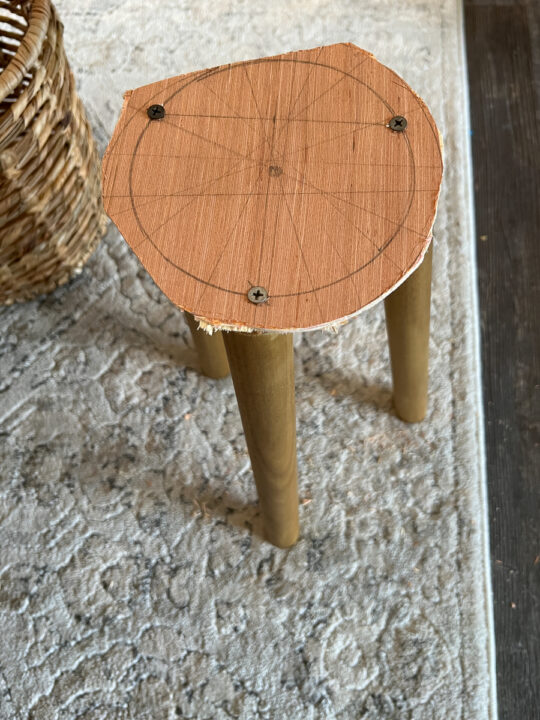 So I switched gears and took a scrap pieces of underlayment, marked it the same way I did above and screwed the legs in through the top of the underlayment. Then I screwed the underlayment up through basket into to other scrap piece of wood.
That worked perfect and it looked great!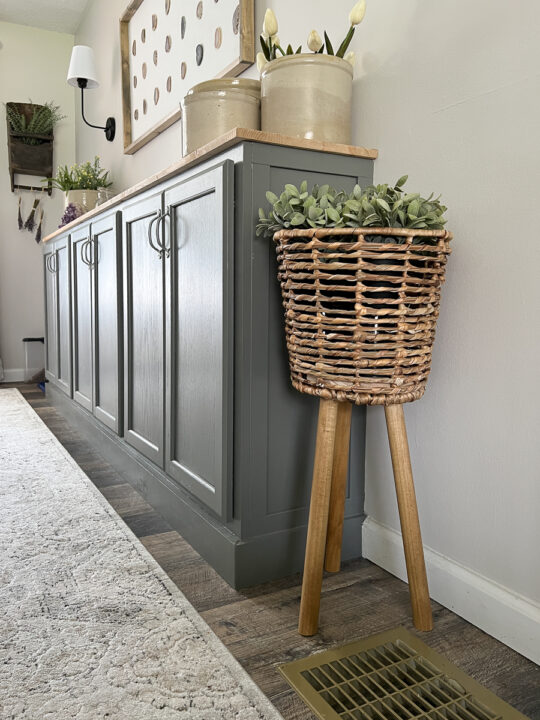 I stained the legs Puritan Pine and found 3 little faux plants that were around my home and put them in until I find bigger ones.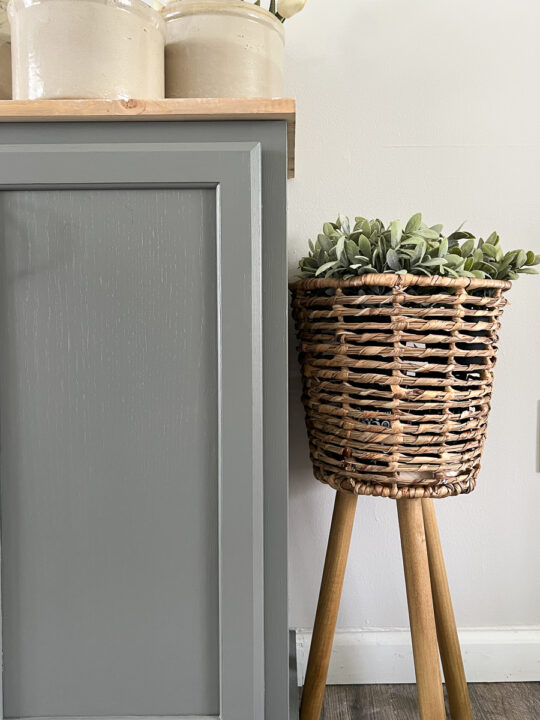 How cute does it look in this little spot?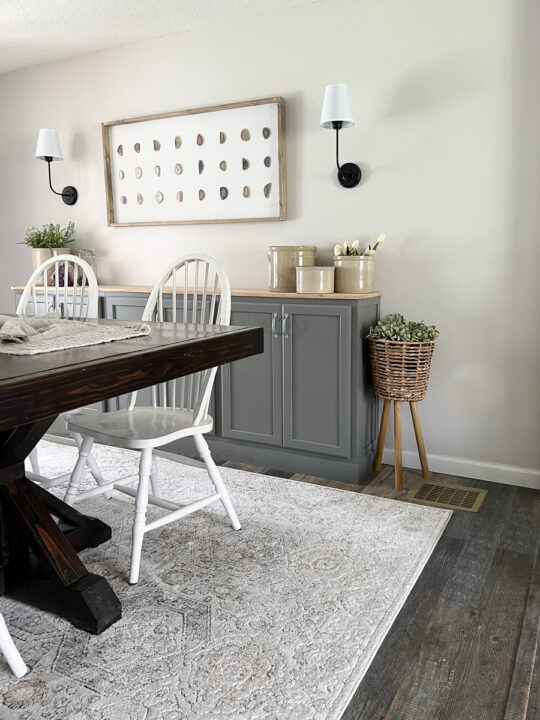 Shop this room: (Affiliate Links)
Projects In This Room: