If I had to choose a DIY project that represents me the most. This one would be it. Ever since I was a kid, I have have had an obsession with geodes, rocks and especially Agate slices. You might have noticed them scattered all over my home…
I was thinking of replacing this large mirror in the dining room, which I love, but I don't love that every time I look in it reflects our messy kitchen and as a former home stager I was taught to only use mirrors if it reflects, light or something beautiful.
When I hang art in my home I want to mean something to me. I generally don't just purchase art or pictures because they're pretty, it has to resonate with me somehow. That's when I thought of a large Agate slice piece that would make somewhat of a statement.
I already have two small pieces…but have you seen the price of larger ones…$$$! So I decided to DIY it.
Some of the following links are Affiliate links. Click here to see my full disclosure.
Supplies for DIY Agate Slice Art
2 – 8′ 1×2 boards
1 piece of 2×4 sanded plywood or underlayment
Classic Gray Stain
White Paint
I used a precut piece of underlayment that was 4×2 but you could get any size or cut your own.
I white washed it with 2 coats. I wanted to see some grain but after the first coat, the wood looked slightly pink. So I did a second coat. White washing is basically watering down white paint. Use more water for a lighter look.
For the frame I cut my 1×2 to size. Cutting the sides first and then the top and bottom. I put the top and bottom in between the sides so you need to take the length of the board minus the width of the sides.
I stained the 1×2 with Classic Grey by Minwax.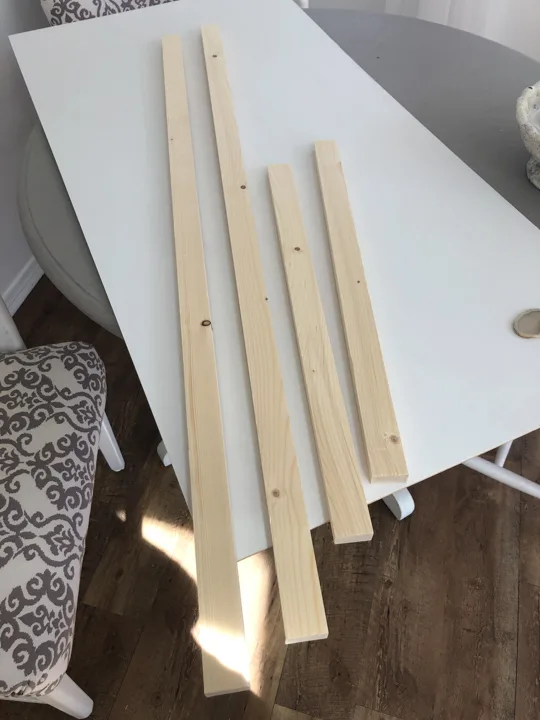 Using my nail gut I nailed the 1×2 together at the joints. I then flipped it over and nailed the underlayment to the back of the frame.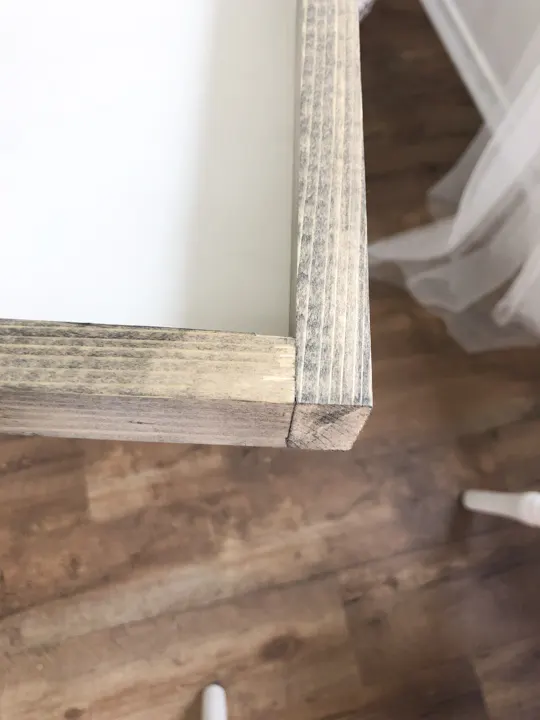 Now I was ready to attach the Agate Slices! I used this Epoxy that worked great. You have a 30 minute work time to make any adjustments and then it cures in 12 hours. So I just left it over night.
I used two saw tooth picture hangers on the frame to hang it up.
I just love the way it came out. I could not be happier! Just think, you could do this for so many collections like seagrass, seashells, trinkets etc.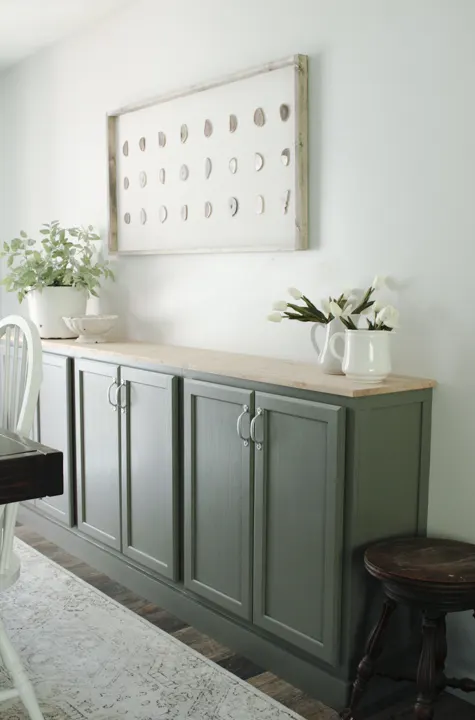 What would you frame?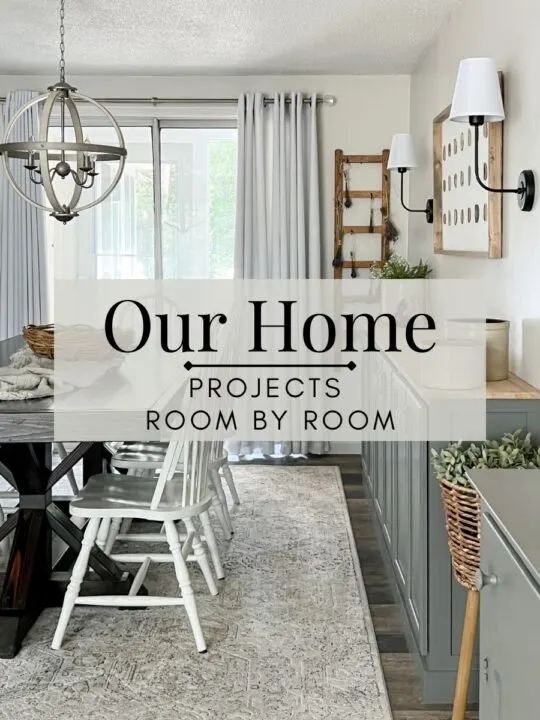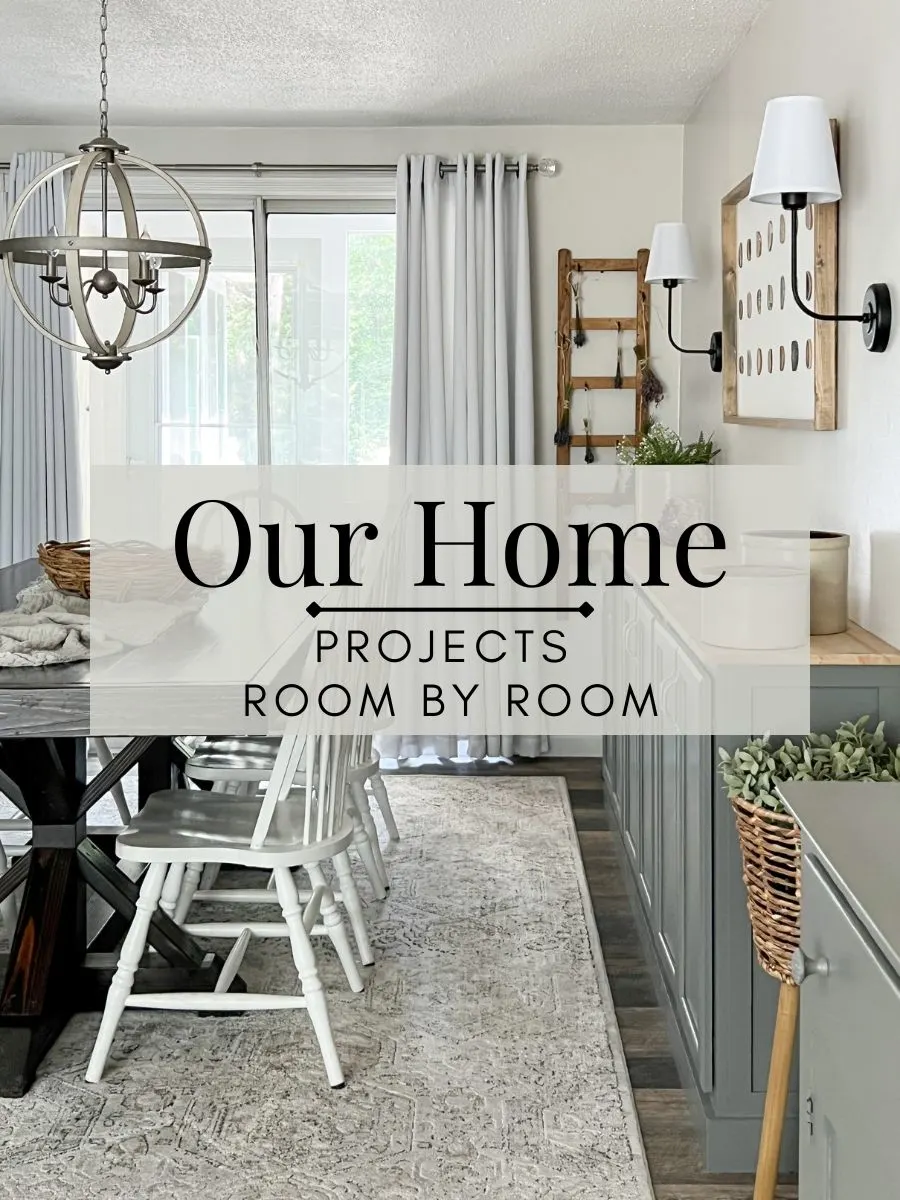 You might have noticed that I also added a beautiful new rug to our dining room! I have been waiting 8 years to do this and I finally did it! I should have done this sooner because it just pulls the whole room together! You can find my rug and many other beautiful rugs at Boutique Rugs!