When I saw this piece pop up on Facebook Marketplace I knew I had to have it. Guess how much they listed it for? $25!!! What?!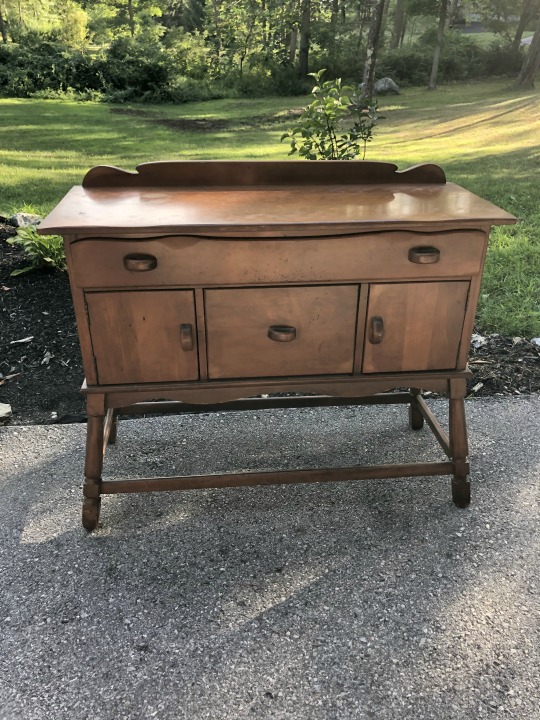 When I went to pick it up the woman said, "I think I priced it too low I had a crazy amount of people who wanted it" I'm just glad I went for it and gave her a time I would pick up so she couldn't back out! I'm happy I know how to score furniture quick!
I had no idea where I was going to put this but I have never seen a piece quite like this before so even if I couldn't find a place for it I could just make it over for a nice profit right?
Well I kept it, and found the perfect place for it and..did something I have never done before..I bleached it!
Some of the following links are Affiliate links. Click here to see my full disclosure.
I have been wanting to try bleaching wood and I have Hearn Zinsser Wood Bleach is supposed to work great…but I can't find it. It's sold out everywhere I have checked! You can find some other great options on Amazon for wood bleach though!
So it was time to try just plain household bleach.
I shared this whole process on my Instagram Page in real time (now saved to highlights)! Follow me here to see projects as I am doing them!
Before bleaching I took my palm sander to it to get most of the stain off. I didn't feel like using stripper since the sander seemed to be working pretty well.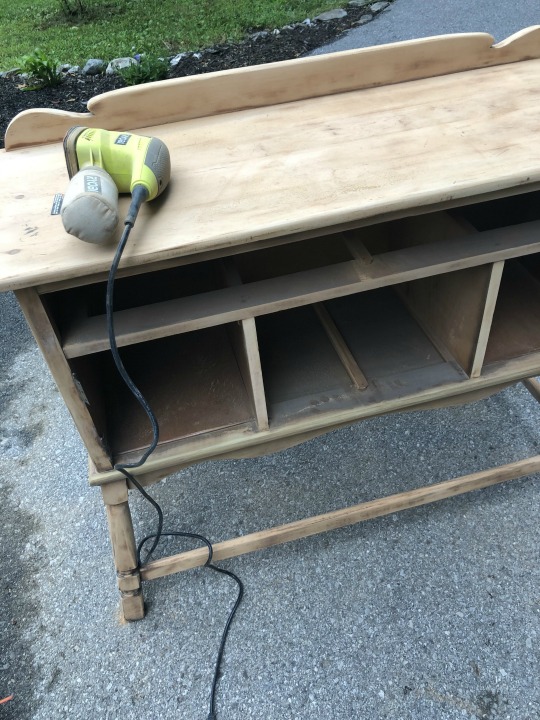 Once I had the whole thing sanded to my liking, I loved the raw wood but it was still slightly orangey to me so I was hoping the bleach would help tone that down.
I worked outside and put on my gloves and poured a little bleach on a clean rag and wiped it on. I did the whole piece and let it sit for about 20 mins and then put another coat on. Let that sit for another 20 mins and added another coat and let that sit overnight.
In the morning I was so happy with the results! Since I didn't need another coat I wiped the whole piece down with water and moved it inside. It fit right in our sunroom. It matches our driftwood and vibe of the whole room.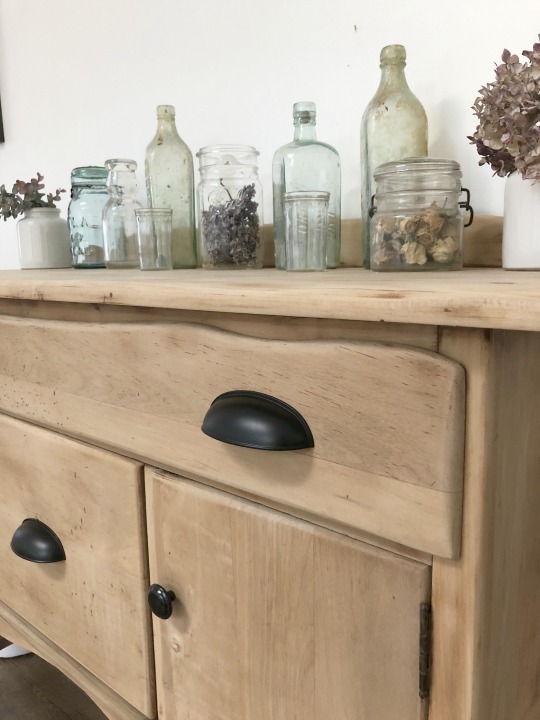 I added these black pull cups from Home Depot to it and spray painted gold knobs we already had. The black contrast on the wood looks stunning.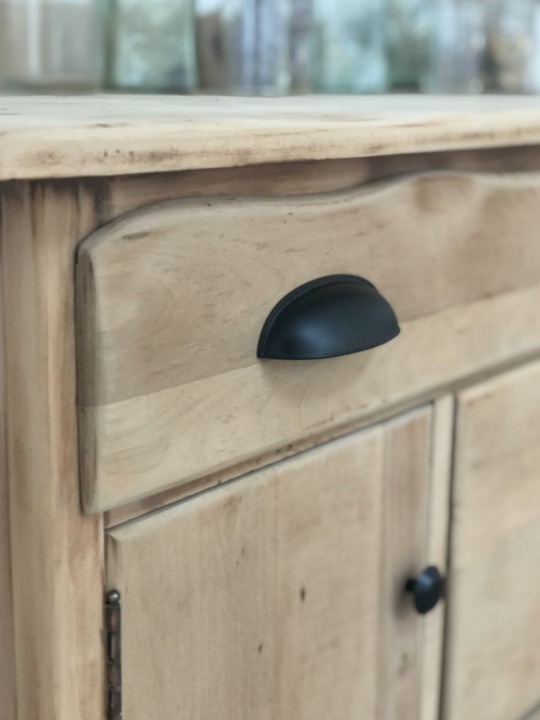 With the hardware this piece comes in at a whopping $40!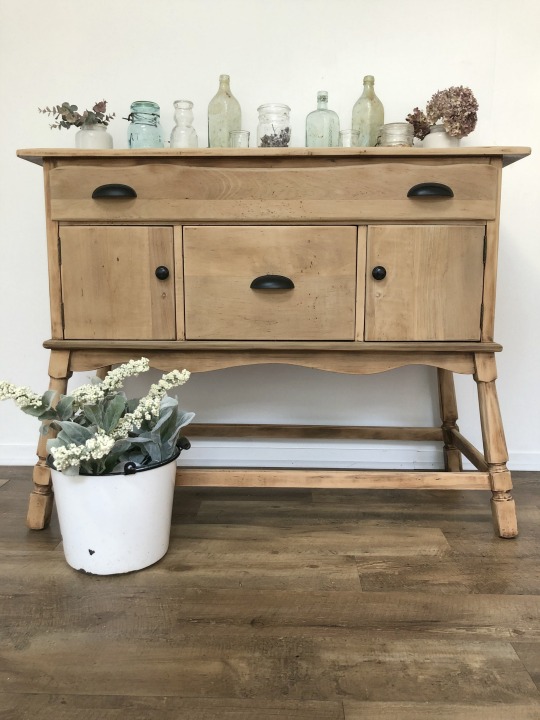 What do you think? Have you ever bleached wood before?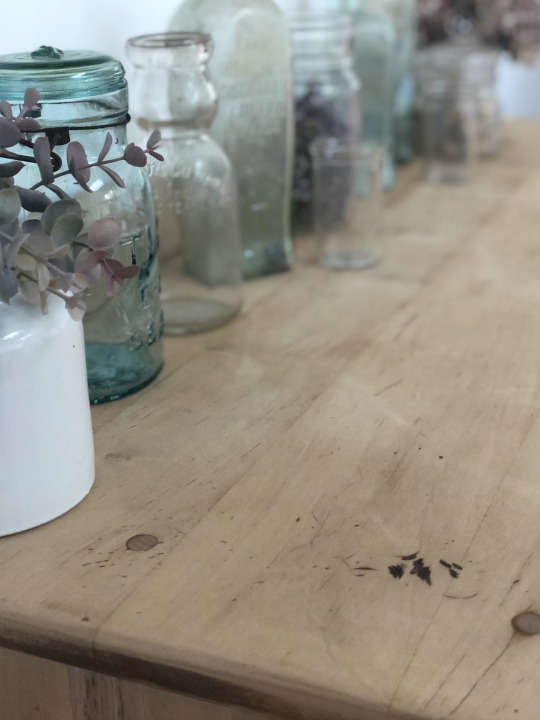 Liz Marie Galvan bleached an old trunk right after I did this but she used this product with really great success as well if you want to check out her post!