This week marks the 5 years that we have lived in our home. It's crazy to think how much we have done in our home as well as how much we still want to do!
If you just moved into your home, or planning on moving soon, I'm going to share what I am happy we did right in the beginning, what I am happy we waited for and what I wish we didn't do.
Plus I'm going to show you some of my favorite before and afters along the way! If you'd like to see more of my home and a list of projects and sources for most of the rooms you can visit the "Our Home" Page for more info!
When we moved into our home I was 5 months pregnant with our first child. So I knew I wanted to get as much done that "needed" to be done before he came. That included giving myself somewhere I could relax at the end of the day. So the first project we did was paint our Master Bedroom and the room that would become the nursery. I wanted those two things done so I could decorate and have a space that was done.
I also knew we would be updating our kitchen at some point but I hated the peachy color that they had painted in there. So I we just painted with leftover paint from the master bedroom for the time being…and it's still there!
Here is what our kitchen looks like now:
We also painted the master bath and hall bathroom at the same time.
Having those room painted meant I could actually start to decorate and feel at home. I talk a little more about it in the post "How to Love Your Home Not Just Live In It"
At the time we moved in my Mother in Law was living with us. She moved in with us in our apartment 6 months after we were married. She suffers from Alzheimer's and she couldn't live alone.
So when we moved in we decided to turn our 2 car garage into living space. A bedroom for her and an office for me.
I wanted to get this done right away so she could be moved from upstairs to downstairs and settled before Henry arrived in October. So we kind of planned it out and got to work.
But this is the one thing I regret. I wish we only converted half of the garage, instead of the whole thing. I miss a garage. There is no place for bikes, to do projects when it's cold or rainy, no place for extra storage, a place to take off dirty shoes etc.
That is one thing I regret. Now my Mother in Law has moved into assisted living right before my daughter was born, so we now have a downstairs guest room.
So my advice to you is to think long term. I wanted it done so quickly that I didn't really consider how we will use the space, what our needs would be in the future etc.
For example I didn't think we would need more room in our "entry" area from our side door. It's the door we always use. Thought it was great until we had two kids trying to put on shoes at the same time and groceries coming from the car trying to take off coats.
So now that I have my biggest regret out of the way lets show you my favorite projects!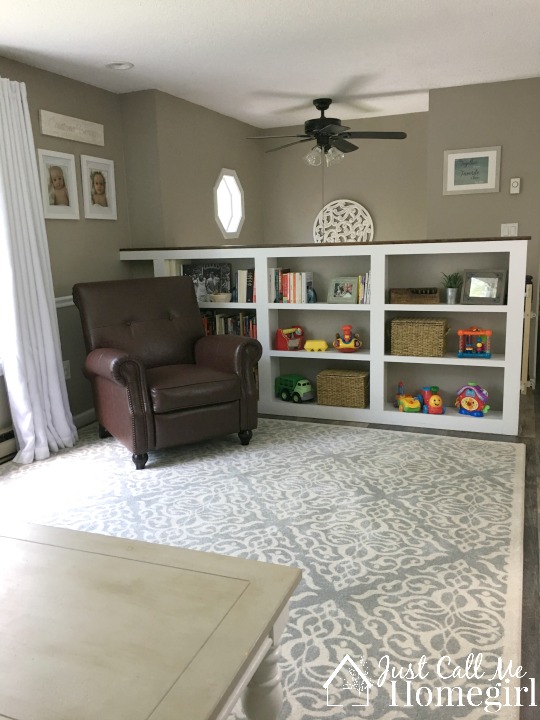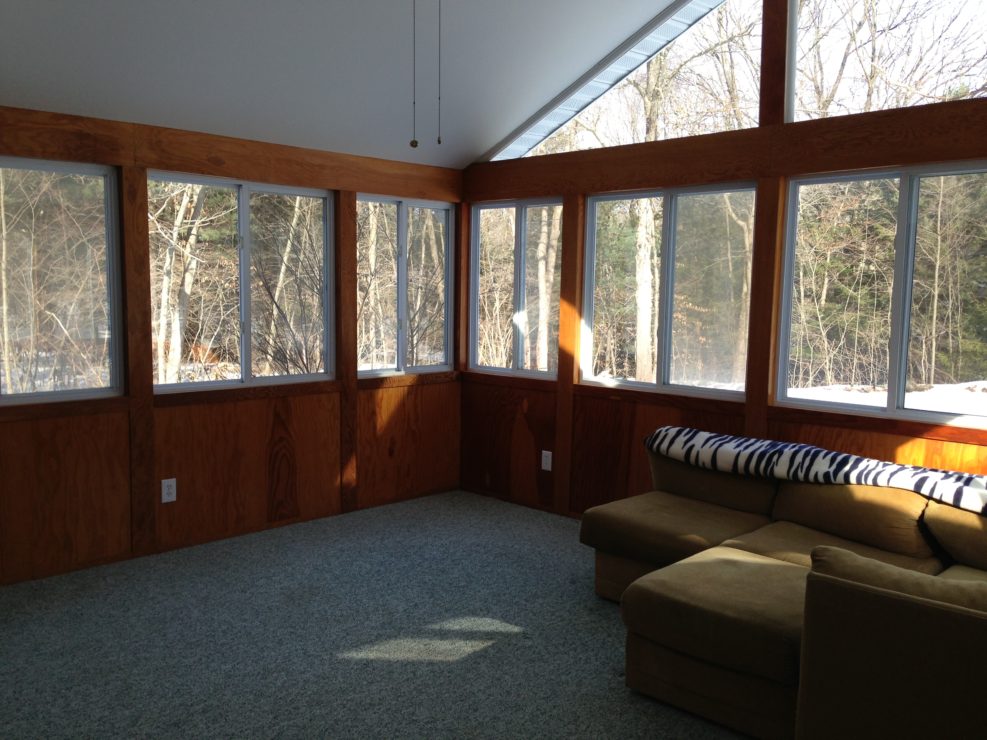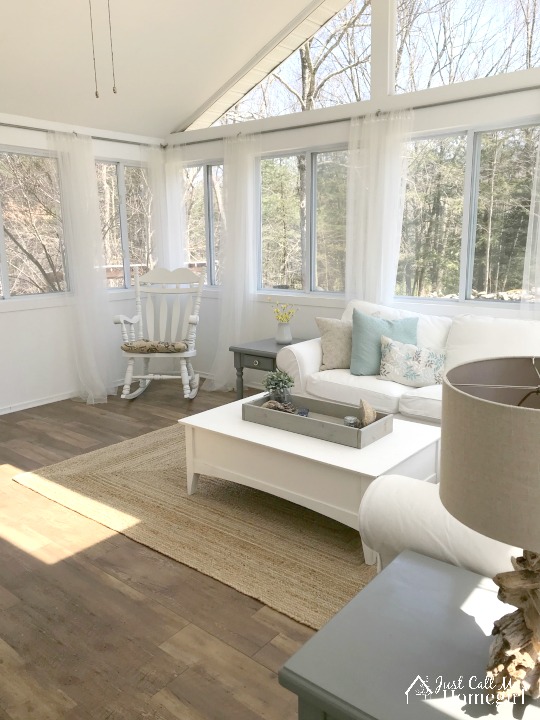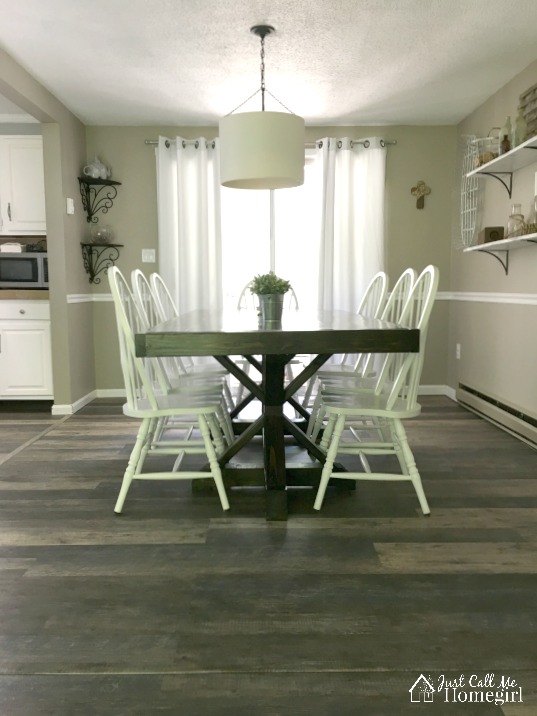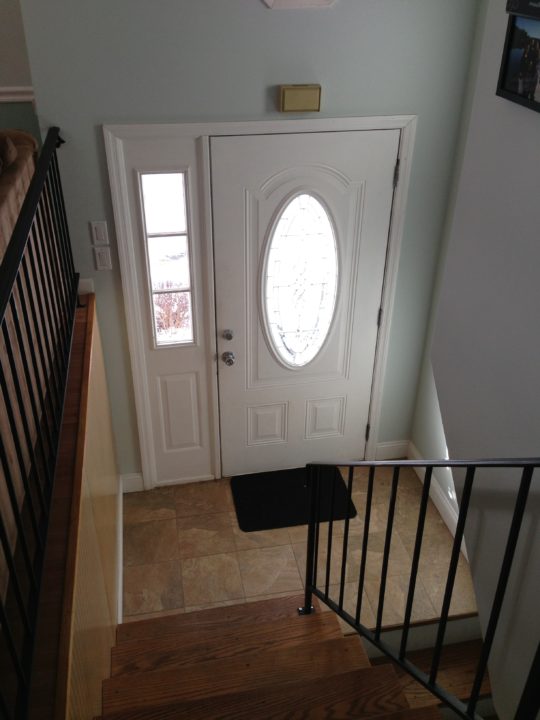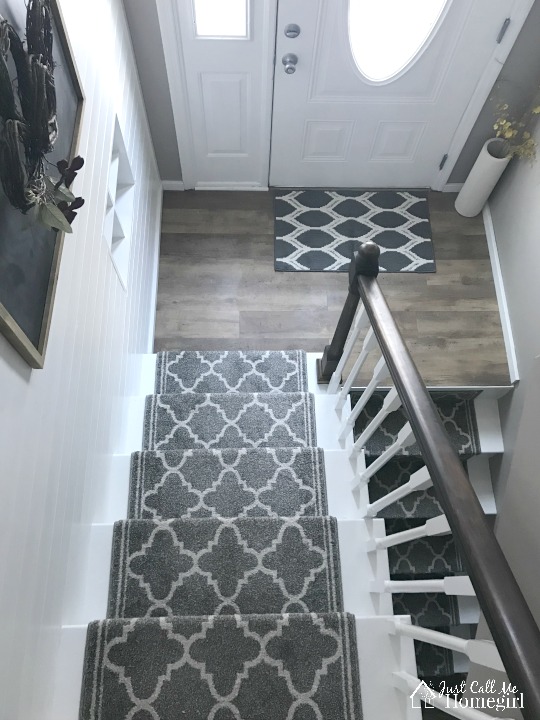 Those are my favorite projects that we have done…minus bringing two adorable babies into this home!
We have a lot of stuff we are trying to get done this summer the landscaping for one since we have ignored it for 5 years. But that is a long work in progress and I will be updating you all along!
Thank you for being on this journey with me and all of your kinds words on my projects. I do this for you and to inspire YOU. So if you have a project that was inspired by one of mine make sure you share it with me on my Facebook page!