My son has always been interested in Space so a few I knew I wanted to create something fun for him.
I headed to our local Habitat for Humanity Restore and found a nice shaped base of a lamp for…$4! Can't beat that!
I figured out that I wanted to make this space obsessed boy a cool space lamp.
The lamp was missing a shade so I decided to make one myself using some awesome space fabric I found at Jo-Ann Fabrics.
To make the shade I used a I Like That Lamp, DIY Lampshade parts which can be found on Amazon here.
It's everything you would need to make your own lampshade using your own fabric. It makes it so easy too.
First I laid out my fabric and pressed the adhesive styrene onto it.
I trimmed off the access and glued the short edges of the fabric down onto the back side of the styrene.
I then shaped the shade into the size of my spider/washer ring set and used the binder clips to hold it.
I put the top spider ring in place by placing one side on the binder clip.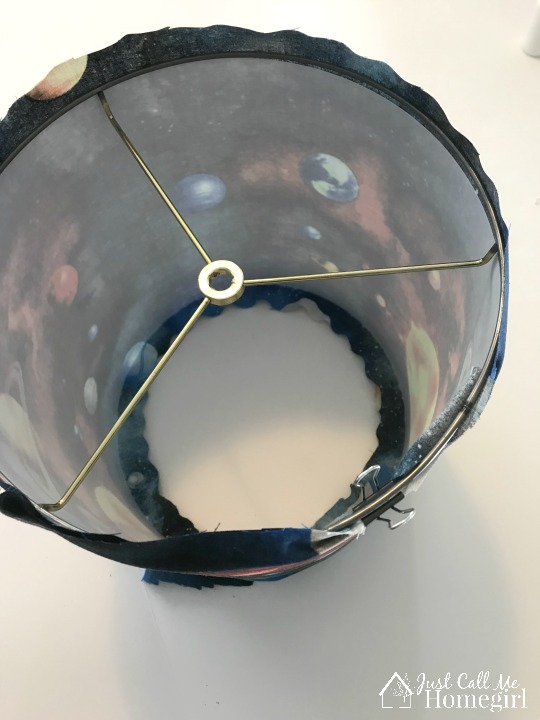 Using the glue I began to glue down the fabric over the ring and onto the styrene.
I reinforced them with the binder clips until they dried.
I flipped the shade over and did the same thing with the bottom and left it to dry for about an hour.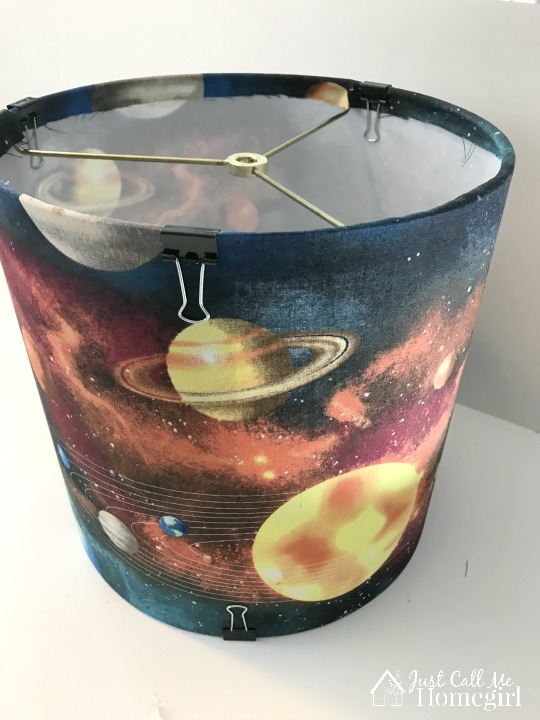 With the lamp shade drying I tackled the base.
I wanted to create a rough, textured base so I used Rustoleum's textured spray paint to get a "moonish" texture.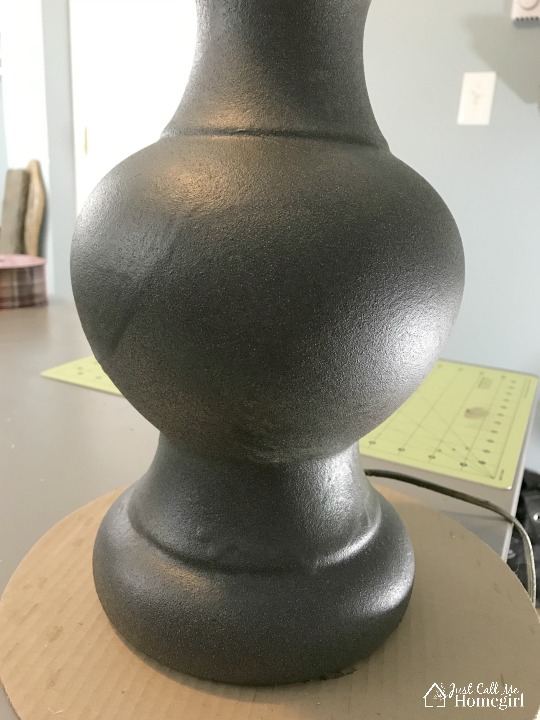 Once it was dry I dry brushed 2 other colors onto the base over the spray paint. Giving it a spacey moon feel….I think that's the technical term for it…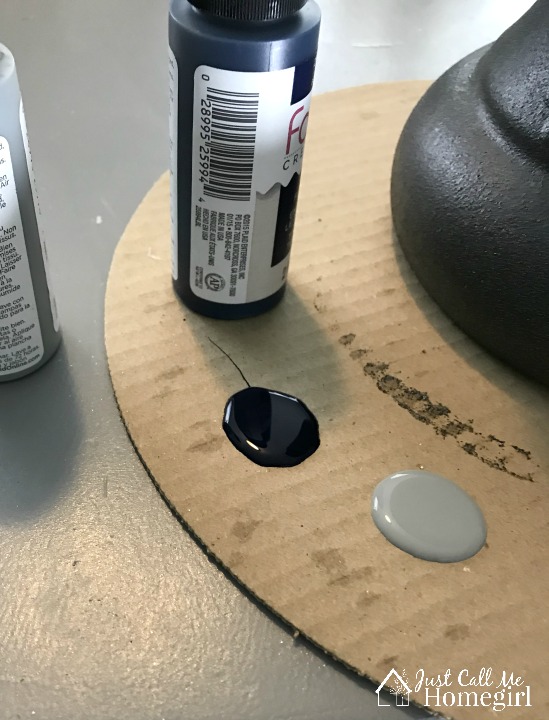 The last little detail was to add this little rocket ship I found at Jo-Ann fabrics. It's actually a iron-on decal but I just used a little hot glue to place it on the base.
Once everything was dry and put together I put it in my sons room and told him I had a surprise. He rushed in and his eyes got so big. According to him, it's super, super, super, super, super awesome.