When we moved in I was 5 months pregnant with my son so his room was one of the first rooms we wanted to finish.
But one of the most annoying things in our home is that the bedroom's light switches all go to an outlet. There is no overhead lighting. One day we'll get the fixed but for now it will have to do.
We got his room completed and it looked so cute. But I never bought him a lamp. I ended up just sticking a brushed nickel floor lamp in there and calling it a day. I figured when I find a cool lamp I'll replace it.
Well, in May I made over his room...3.5 years later into his big boy toddler room. I was going to get a lamp…but nope. The floor lamp stayed.
Well he's 4 now and it was time for that thing to go! Especially since my 16 month old loves to pull on it and shake it…
I still have not found a lamp that I liked and that I thought was cool for this awesome 4 year old, so I had to DIY one of course.
I headed to our local Habitat for Humanity Restore and found a nice shaped base of a lamp for…$4! Can't beat that!
I figured out that I wanted to make this little space obsessed boy a cool space lamp.
The lamp was missing a shade so I decided to make one myself using some awesome space fabric I found at Jo-Ann Fabrics.
To make the shade I used a I Like That Lamp, DIY Lampshade parts which can be found on Amazon here. There is even a coupon code for you for 10% off! Just use code BAD8ELZE
It's everything you would need to make your own lampshade using your own fabric. It makes it so easy too.
First I laid out my fabric and pressed the adhesive styrene onto it.
I trimmed off the access and glued the short edges of the fabric down onto the back side of the styrene.
I then shaped the shade into the size of my spider/washer ring set and used the binder clips to hold it.
I put the top spider ring in place by placing one side on the binder clip.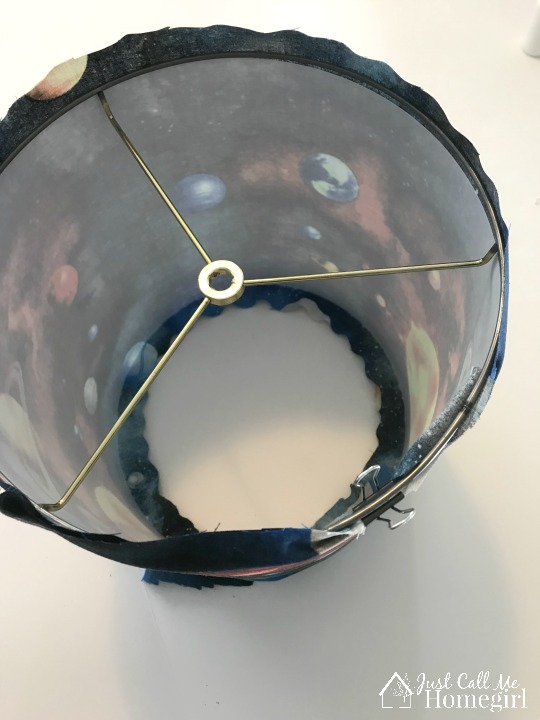 Using the glue I began to glue down the fabric over the ring and onto the styrene.
I reinforced them with the binder clips until they dried.
I then flipped the shade over and did the same thing with the bottom and left it to dry for about an hour.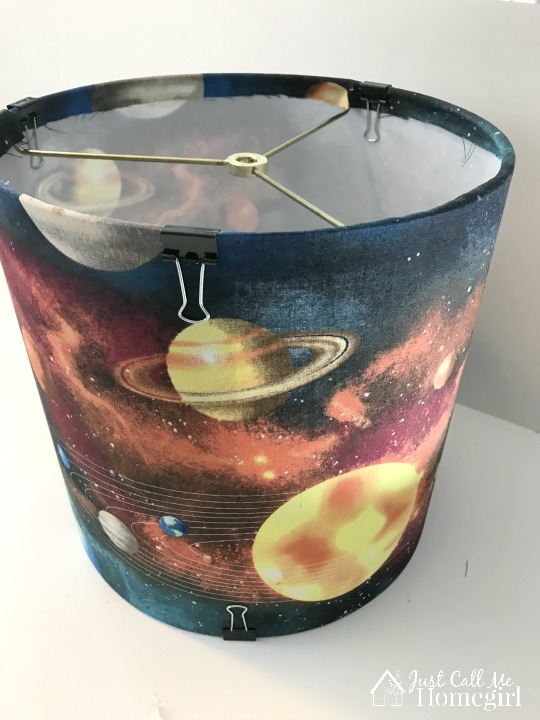 With the lamp shade drying I tackled the base.
I wanted to create a rough, textured base so I used Rustoleum's textured spray paint to get a "moonish" texture.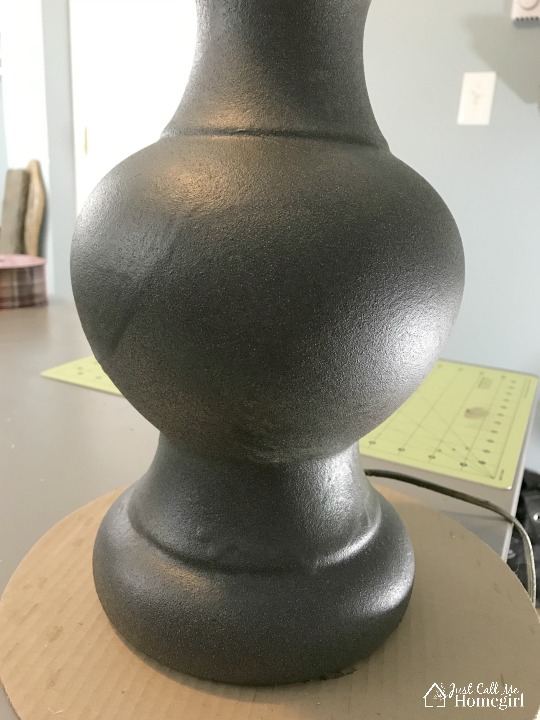 When the paint was dry I dry brushed 2 other colors onto the base over the spray paint. Giving it a spacey moon feel….I think that's the technical term for it…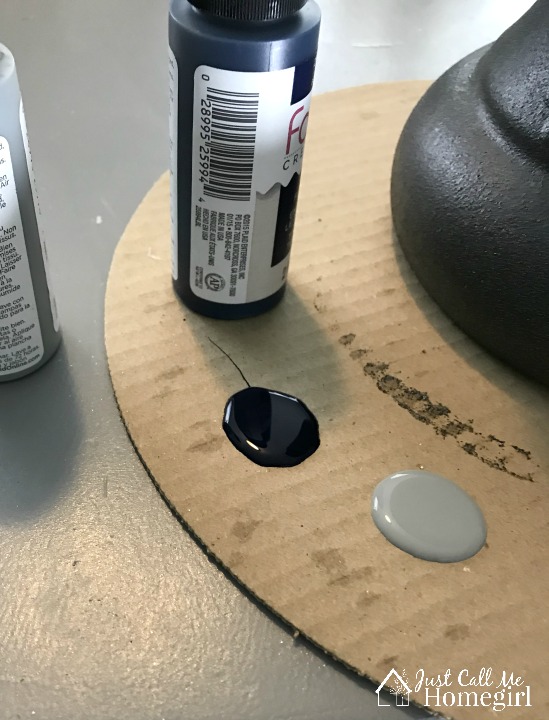 The last little detail was to add this little rocket ship I found at Jo-Ann fabrics. It's actually a iron-on decal but I just used a little hot glue to place it on the base. I think it gives it that "4 year old look"
Once everything was dry and put together I put it in my sons room and told him I had a surprise. He rushed in and his eyes got so big. According to him, it's super, super, super, super, super awesome.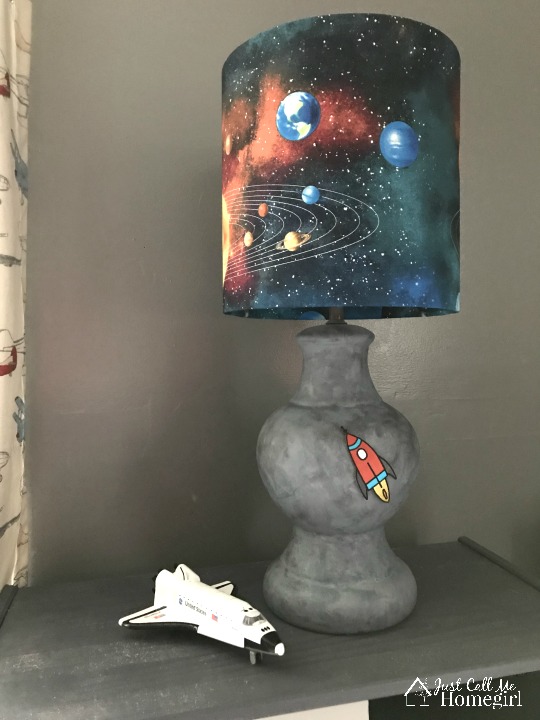 To order the DIY Lampshade kits on Amazon head to my Affiliate Amazon Products page and don't forget to use the coupon code BAD8ELZE for 10% off!