The free fairy struck again! I scored two of these end tables for free on our local Facebook Marketplace! I feel like I always get lucky and grab such beautiful items for free on these sites.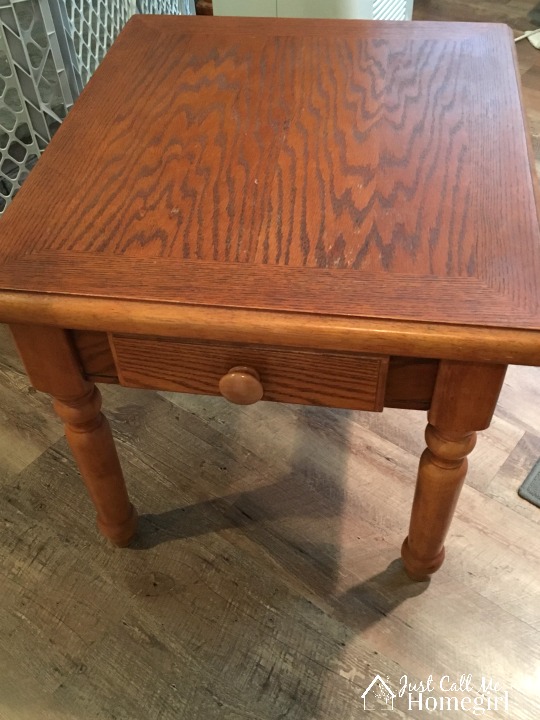 I wanted switch out the end tables that were already in our sunroom. Remember these, that I also got for free by the way…I loved them but after having them for two years, they seemed too fancy plus they were just too wide. I wanted something a little more casual for the space.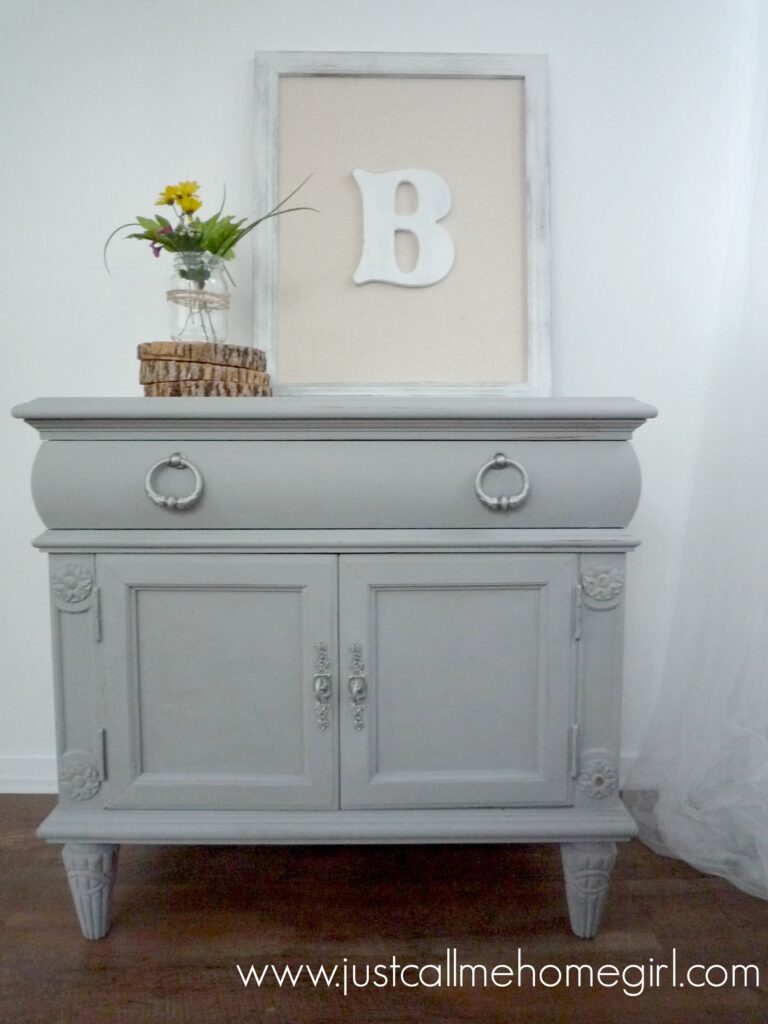 When I saw the new ones they were perfect! So I sold the other end tables..really fast by the way, and I got to work on the new freebies.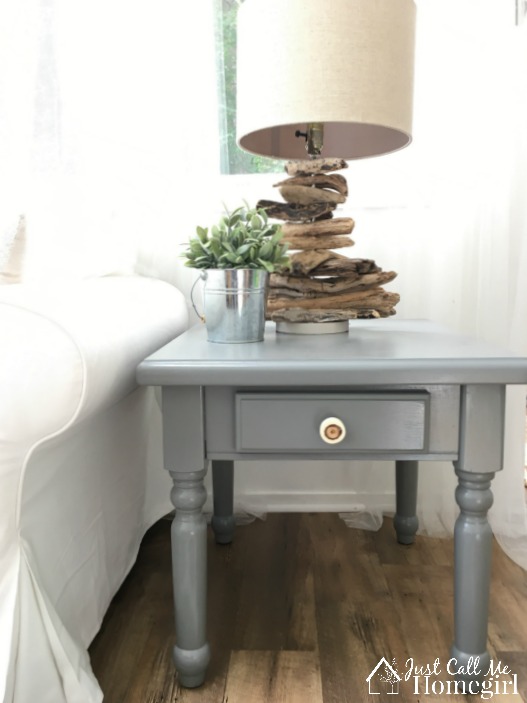 I actually ended up using the same paint that I used in my son's room this past April. It's a dark gray and I wanted a little bit more contrast in this room since it's so white.
I love the way came out. I added knobs that I had on another piece that was in this room that I also sold and done. This truly was a free project using everything I already had.
Can't beat that!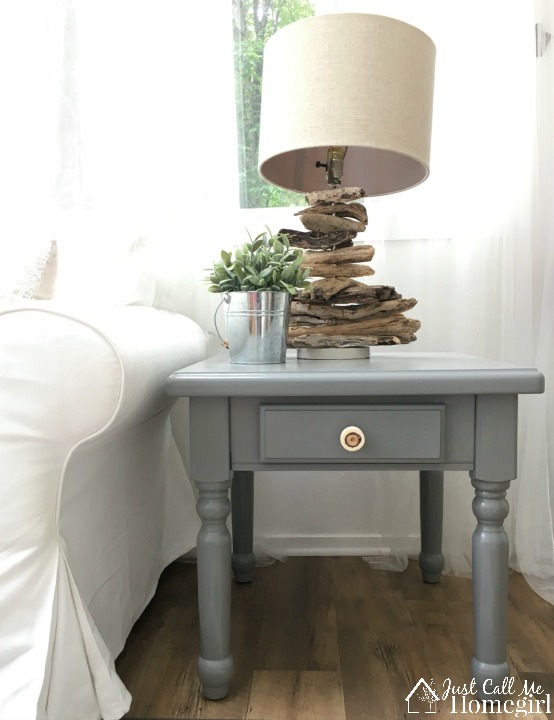 See how I made the driftwood lamp here.