When I first made my old window picture frames and hung them over our couch, I always knew I would be hanging wreaths on them for different holidays and seasons.
They have held my burlap wreath, sweater wreaths, and also my rag wreaths. But I always wanted two Boxwood wreaths to go on them.
I love Boxwood wreaths. They are perfect for every season and can be dressed up or down.
These two Boxwood wreaths are from Commercialsilk.com. They are 17″ and are beautiful!
They look perfect hanging on my windows. They are awesome quality and have no doubts that that will last through the years.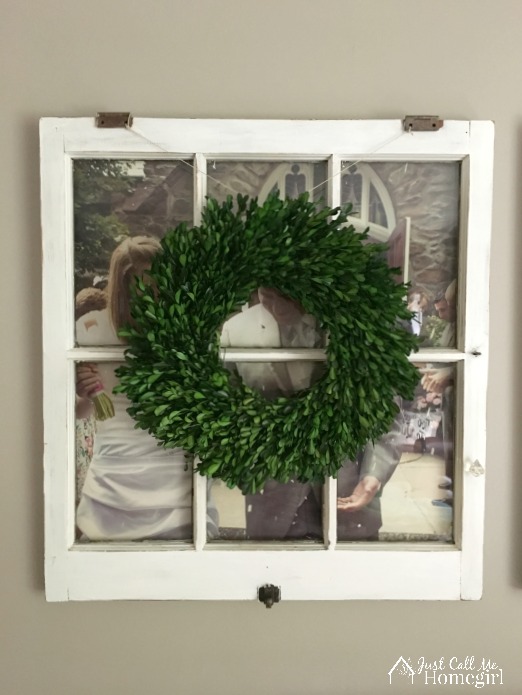 I was trying to figure out how I wanted to decorate them for fall and if you know me I'm a simple kind of girl. So I grabbed two little pumpkins and just placed them right in the wreath. It's simple and festive…I must admit though the pumpkins have already come down and now the wreaths are decorated for Halloween..but you'll see them next week.
Do you have Boxwood wreaths in your home? How do you decorate them?