New Year, New Office! I am so ready to tackle the new year with a new office refresh and it feels so good!
I liked the way it was set up, with a pegboard for my crafting supplies and chest that held my office supplies etc. Well all that changed when I purchased two new base kitchen cabinets from Facebook Marketplace in September.
I took you along on Instagram my whole process of making a work/storage station in my office as well as creating an accent wall in with removable wall paper. You can see the details in doing that here.
Ever since I completed the workstation I have wanted to paint the office darker, clean it up a bit and not have all my supplies out. I love crafting and doing projects but do I really need to see all my stuff on a pegboard? No.
(I will admit that these before pictures are a bit extreme. My office is never this messy. It was a week till Christmas and I was neck deep in projects, teacher gifts and all the things.)
I received paint from Sherwin-Williams as compensation for the post. All views and opinions expressed in the post are my own and no other compensation was provided.
The first thing I did was pick a color. I choose Web Gray by Sherwin Williams and the generously offered to provide me the paint for the project which was only 1 gallon of their Emerald Paint. The paint went on really smooth. I first cut in, then rolled the rest of the walls. I ended up doing 2 coats because there were a few spots that pulled and I had paint left but I could have easily just done one, it covered well.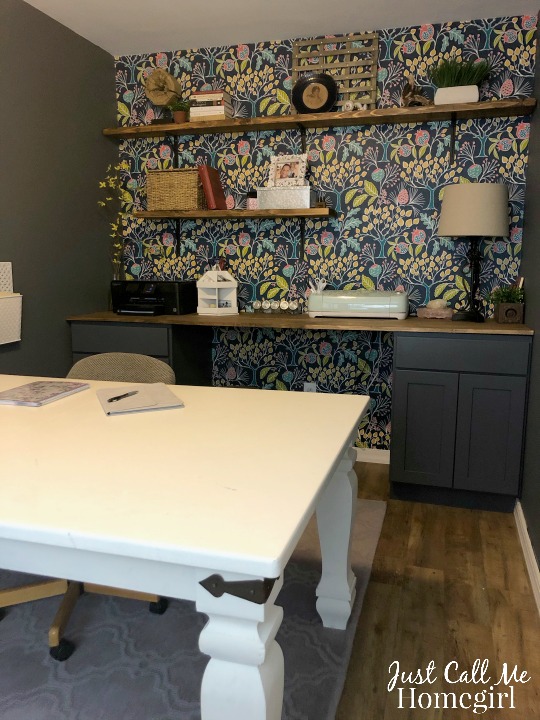 I also found an adorable cabinet with a drop down top on Facebook Marketplace. It was only $25! It was in great shape and I just gave it a quick makeover to make it a little more my style.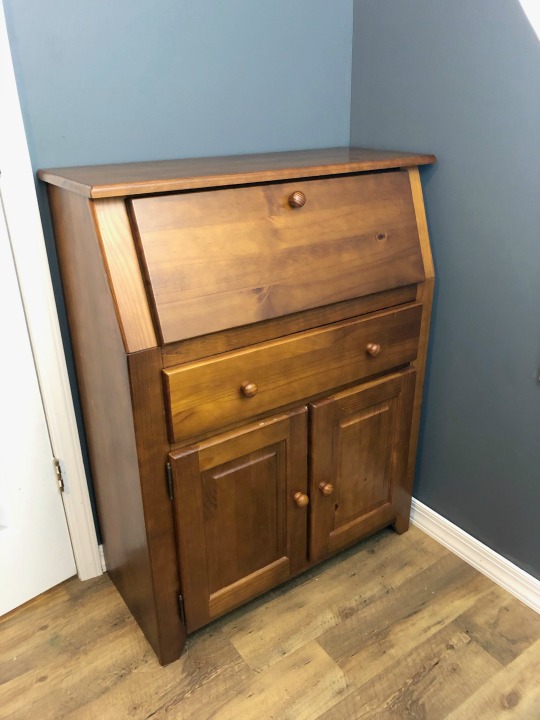 I loved that I could take down the peg board, and put everything that was on that and on the little table, inside the cabinet out of the way and out of site.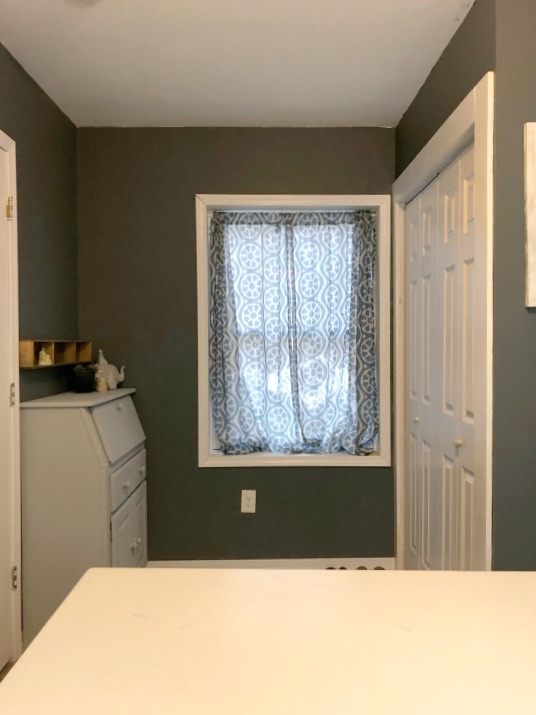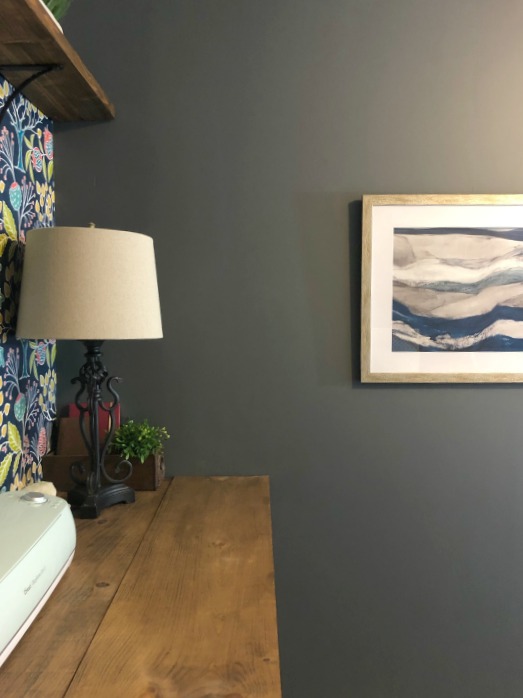 I added a few little touches, like my vision board directly across from me as I work, and my hanging file folder keeping everything organized.
I like the dark moody walls in here. It makes it a little more cozy in the small office with only one small window. And getting rid of the visual "clutter" will help me focus on my goals for the new year!