After I painted the living room it was time for a little refresh on the wall decor. I loved my windows with pictures of my wedding day and honeymoon in them, as well as everyone on Pinterest, but it was time for a change.
I still wanted something rustic and large but also still wanted to personalize it with pictures.
While in Hobby Lobby, they were having a big clearance sale and I scored these large, wood frames for $10 each! They were a great size so I purchased 3 and decided I wanted them over our sofa in the living room as a focal point.
One thing I didn't like about the frames, was they were a little dark, and sometimes picked up an orange tint.
I still have Valspar's Lime wash left from my cabinet project and other projects I have wanted to tone down, so I picked that up and started rubbing it on the picture frames.
I like how it tones down the wood tone but it's still a wood tone.
I think our living room is almost complete…as much as a room will be complete in this house. I still would like to get a new sofa with a chaise in the fall when all the summer stains are done, as well as put some cabinet doors on bookcase, and I still need to strip the coffee table.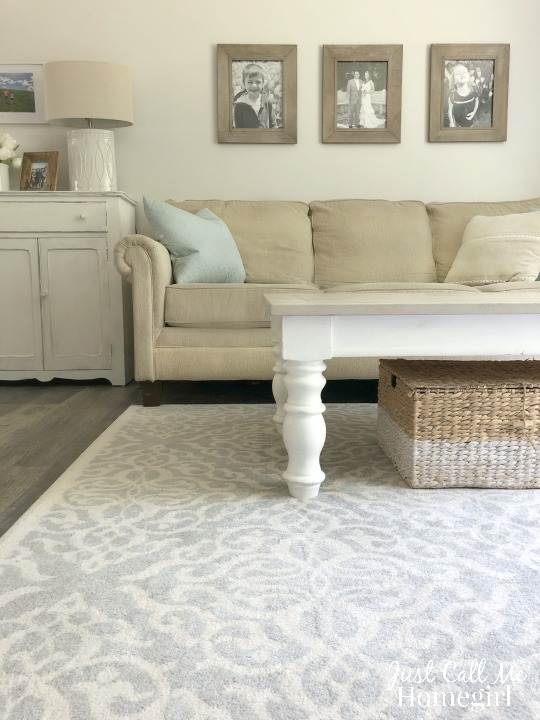 So not really complete..everything is always changing, that's what makes it fun right?